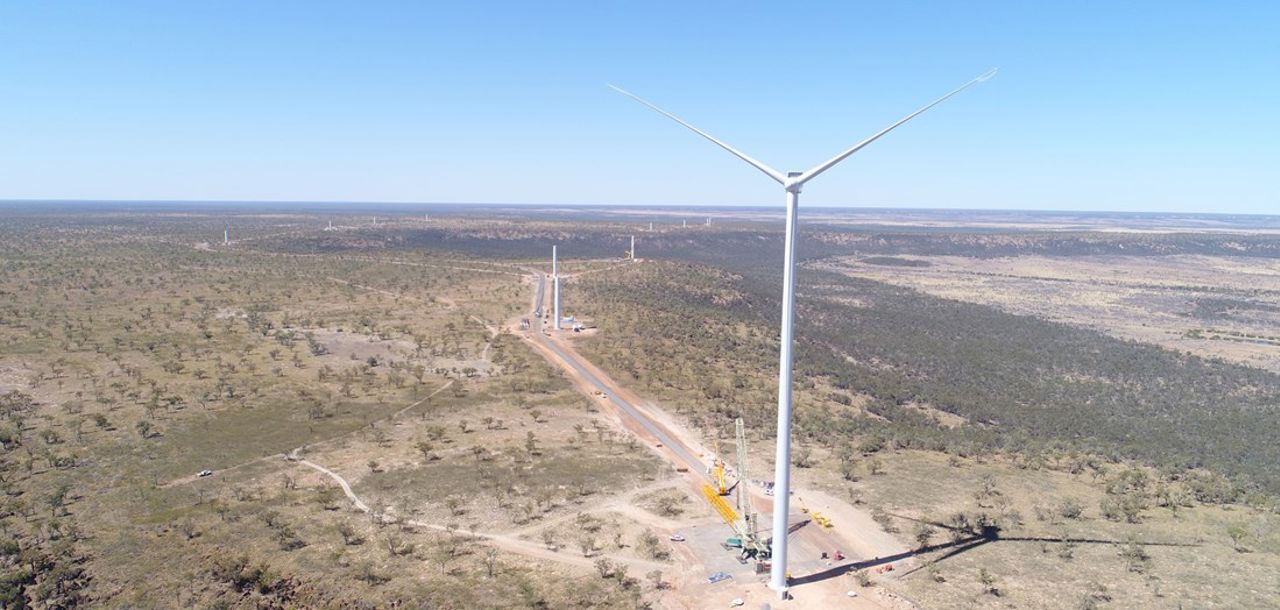 Case study
Kennedy Energy Park first
to combine wind, solar
and battery technologies
Hybrid model makes most of clean energy strengths
Australia's first fully integrated wind, solar and battery project, at Kennedy Energy Park near Hughenden in central north Queensland, has been developed by Windlab and Erus Energy. Windlab has secured a 10-year agreement with Queensland Government owned CS Energy to purchase the renewable energy and some of the large-scale generation certificates produced by the project.
This has been an enormously challenging yet important project for Queensland and Australia. It will demonstrate the importance of matching wind and solar generation to provide more predictable, reliable and low cost renewable energy.

Roger Price

CEO, Windlab
Our investment
The CEFC committed $94 million to the first stage of Kennedy Energy Park – a 60 MW hybrid renewable energy project involving 43 MW of wind, 15 MW of solar and 2 MW of battery storage.
our impact 
The project is expected to deliver lifetime emissions abatement of almost 3 million tCO2-e and generate enough electricity to power more than 30,000 average homes each year.
Windlab identified the Kennedy site using world-leading CSIRO-developed atmospheric modelling and wind assessment technology to confirm its high levels of solar irradiance and world-class complementary wind resource. The natural benefits of the site deliver high levels of solar energy throughout the day and strong wind generation in the evenings, creating a reliable generation profile.
The addition of the battery component provided increased grid stability, allowing local communities to benefit from cheaper, cleaner electricity closer to the point of generation, with the added benefit of relieving demand on long transmission lines. Co-developing wind, solar and battery storage helps continue to increase renewable energy capacity while providing important ancillary benefits required to deliver grid stability and security.