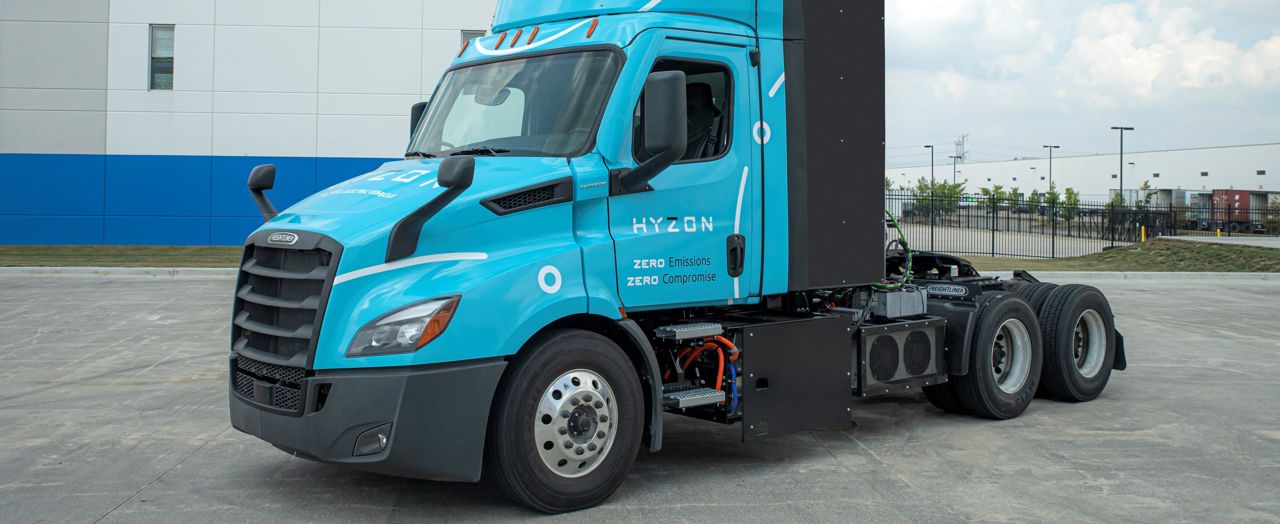 Case study
Landmark hydrogen hub
and trucks support Ark Energy
green zinc ambitions
Investing in a thriving hydrogen economy in Queensland
Ark Energy is developing the SunHQ H2 hydrogen hub in Townsville, which will include a 1 MW hydrogen electrolyser, compressors, storage and refuelling infrastructure. 
With a production capacity of up to 155 tonnes of green hydrogen a year, the hub is a key part of plans to enable the Sun Metals zinc refinery to become the first in the world to produce green zinc.
Decarbonising heavy transport is a key part of reducing our emissions, and green hydrogen provides an important option where electrification can't be utilised. Ark Energy is to be congratulated on its leadership in the hydrogen sector with SunHQ contributing to reducing emissions and supporting the reduction of carbon in the zinc supply chain.

Ian Learmonth

CEO, CEFC
Our investment
The CEFC has committed up to $12.5 million to Ark Energy Corporation to finance the production of green hydrogen at the Townsville SunHQ H2 hydrogen hub, through the Advancing Hydrogen Fund.
The investment will support the construction of hydrogen production and refuelling infrastructure for the Sun Metals zinc refinery, with green hydrogen produced from a 1 MW polymer electrolyte membrane (PEM) electrolyser powered by the 124 MW Sun Metals Solar Farm. It will also finance five purpose-built, zero emissions ultra-heavy duty Hyzon hydrogen trucks.
The electric trucks will deliver zinc ore from Townsville Port to the Sun Metals zinc refinery where they will refuel with green hydrogen before transporting the refined zinc ingots to port in a 30 kilometre clean energy round trip.
TAFE Queensland will deliver hydrogen and renewables training to the Ark Energy workforce and affiliated companies under a Memorandum of Understanding signed in July 2022. A $10.6 million training facility at Bohle TAFE in Townsville will deliver the training to ensure safe production, handling and use of hydrogen across various applications.
The start of SunHQ construction was officially marked on 1 November 2023.
our impact
The SunHQ hydrogen hub is located within a major industrial precinct at the Sun Metals zinc refinery, with excess green hydrogen available to third-party customers.
We have deliberately oversized the capacity of SunHQ to ensure there is surplus green hydrogen to support other major industrial customers achieve their emissions reductions targets.

Daniel Kim

CEO, Ark Energy
Ark Energy may expand the SunHQ electrolyser capacity in time, and is also considering opportunities to build additional hydrogen hubs in Queensland, with production and refuelling stations close to demand clusters.
The Sun Metals Refinery is aiming to be the first refinery in the world to produce green zinc. In addition to the use of green hydrogen, the refinery plans to power its entire operations with 100 per cent renewable electricity by 2040, with an interim target of 80 per cent by 2030.
The CEFC investment will deliver multiple benefits, including:
Demonstrating the benefits of hydrogen in reducing heavy transport emissions
Accelerating the development of a Queensland-based hydrogen industry
Contributing to the achievement of the ambitious green zinc plans of Sun Metals.
Hyzon is a leader in fuel cell electric mobility, with an exclusive focus on the commercial vehicle market, and a near-term focus on back to base (captive fleet) operations. Hyzon expects to assemble the vehicles in Australia, deploying them in triple (three trailer) road train configurations. The 154 tonne fuel cell trucks, replacing their diesel equivalents, are expected to reduce carbon dioxide emissions by some 1,400 tonnes per year.
In its role as a steel protector, zinc is an essential material for public and private infrastructure development, prolonging the useful life of steel goods and structures and reducing the cost of their maintenance. Zinc is also 100 per cent recyclable.
Ark Energy and Sun Metals are both subsidiaries of Korea Zinc, the world's largest zinc, lead and silver producer. Sun Metals produces 230,000MT of zinc annually, of which 170,000MT is exported to China, Southeast Asia, the Middle East, Africa and North America.
The transport sector is Australia's third largest source of greenhouse gases, responsible for 17.5 per cent of emissions. Transport emissions have increased 41 per cent since 1990.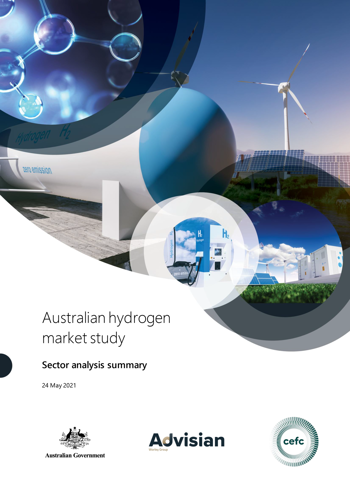 read our report
Australian hydrogen market study
Low carbon hydrogen is emerging as a potential key vector for the future of the Australian energy transition and the industrial economy. This study explores the costs of production and the competitiveness of low carbon hydrogen in 25 Australian end-use sectors, relative to the incumbent technology.
Read more