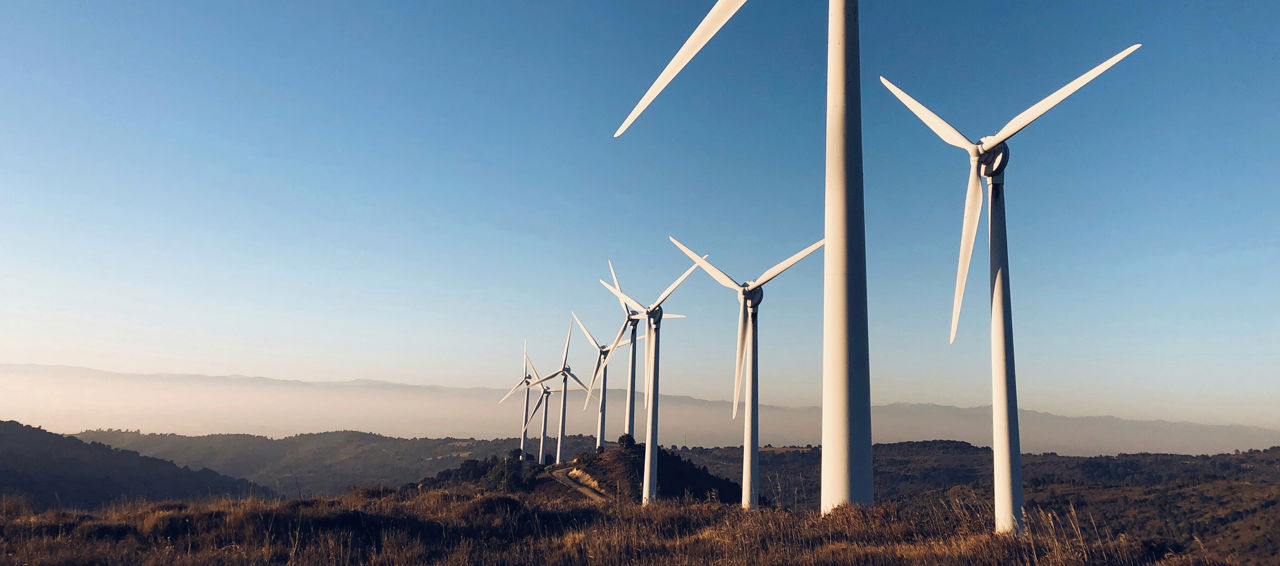 Case study
Large energy users tap
into clean energy from
Crudine Ridge Wind Farm
Corporates sign up for renewable energy
The 134 MW Crudine Ridge Wind Farm, near Mudgee in NSW, is supporting Australia's transition to cleaner energy sources through power purchase agreements struck with major corporates including food and beverage manufacturer Nestlé Australia.
Despite the increasing maturity of the wind sector in Australia, financing for uncontracted projects remains a challenge. We see our role as contributing to developer and investor confidence in backing these partially-contracted developments to support continued investment.

Ian Learmonth

CEO, CEFC
Our investment
The CEFC committed $38 million to the $250 million Crudine Ridge Wind Farm in 2018, as part of a $113 million senior debt facility, alongside Westpac and Sumitomo Mitsui Banking Corporation.
The project was developed by CWP Renewables and Partners Group.  
Crudine Ridge Wind Farm was the third NSW wind farm developed by CWP Renewables, to produce enough renewable energy to power more than 75,000 homes and avoid ~318,000 tCO2-e a year.
The CEFC finance was repaid in February 2023.
In March 2023 Squadron Energy announced it had acquired CWP Renewables and its development and operational projects, including the Sapphire and Crudine Ridge Wind Farms, which had received CEFC finance.
Squadron Energy, which reported a 20 GW development pipeline, also secured majority ownership of wind farm operator and developer Windlab, another renewable energy participant previously backed by CEFC finance.
our impact
Opportunity for emissions reduction
Australia faces a significant challenge to deliver renewable energy generation to meet its emissions reduction ambitions, but there is growing market recognition that the nation has an exciting opportunity to take advantage of its natural resources to drive down emissions.
The CEFC estimates some $120 billion of capital expenditure is needed to finance new wind, solar, transmission, storage and ancillary services to 2030 in the national electricity market alone to meet our ambitious national renewable energy and emissions goals.
Clean energy for corporate customers
Nestlé Australia struck a power purchase agreement with the Crudine Ridge and Sapphire Wind Farm as part of its commitment to use 100 per cent renewable electricity.  The agreement covered the electricity needs across Nestlé sites, including factories, distribution centres, corporate offices, retail boutiques and a laboratory. It subsequently secured contracts with Meridian, Nestle and Sydney Airport.