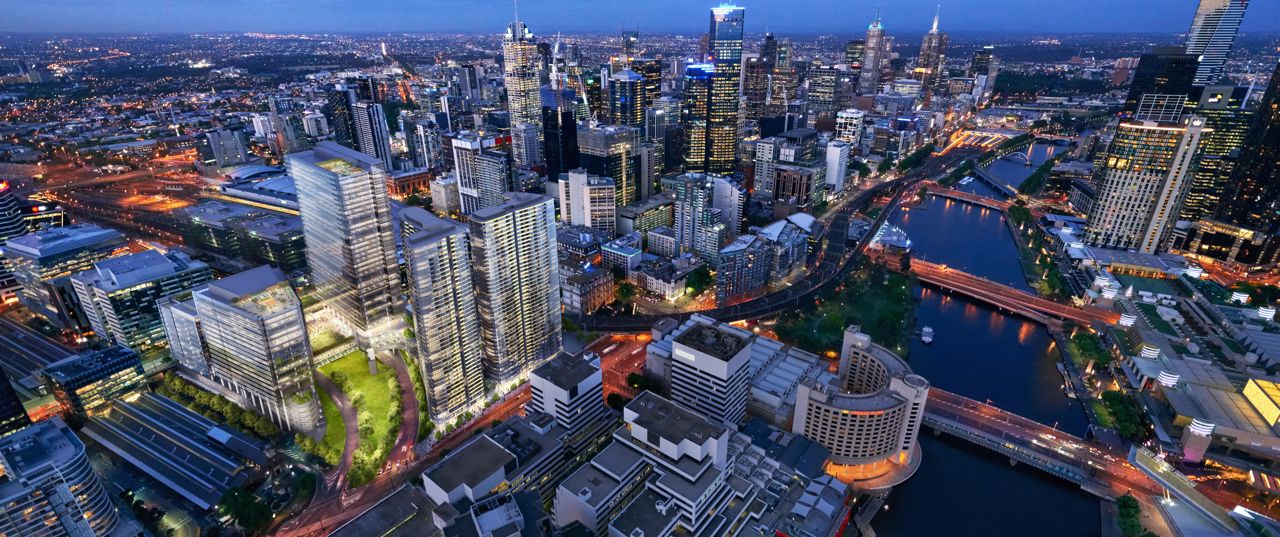 Case study
Lendlease accelerates push
to net zero emissions
Integrated initiatives transform the way we live
The CEFC and Lendlease are targeting a new standard of sustainability in large-scale commercial precincts through the Australian Prime Property Fund Commercial.
The CEFC is a pioneer in supporting businesses in the delivery of innovative technologies that reduce Australia's carbon emissions. Their purpose is aligned with our sustainability aspirations and targets.

Josh McHutchison

Managing Director, Lendlease Investment Management
Our investment
The CEFC has committed up to $100 million in equity to the Australian Prime Property Fund (APPF) Commercial to support an accelerated drive towards a net zero carbon property portfolio target by 2025. The goal is well ahead of the Australian Sustainable Built Environment Council call for buildings to achieve net zero carbon emissions by 2050.
our impact
APPF Commercial, which has 21 predominantly Premium and A-grade assets across New South Wales, Victoria, Queensland, the Australian Capital Territory and South Australia, is targeting abatement of more than 40,000 tCO2-e over the expected lifetime of the assets in the portfolio. Commercial developments in the Melbourne Quarter precinct are among the assets to benefit from CEFC investment. A key focus of this investment is its ability to demonstrate, through the Melbourne Quarter development, how sustainability and design initiatives integrated across an entire precinct can transform the way we work and live, with zero carbon outcomes.
APPF was the first Australian fund to be awarded a 6 Star Green Star portfolio performance rating. In 2019, the Fund was ranked first globally of all 964 respondents in the 2019 GRESB Assessment, having also achieved this ranking in 2014, 2015, 2017 and 2018. By financing best practice sustainability initiatives with major property investors, the CEFC is demonstrating the strong potential for positive long-term sustainability outcomes for the property sector.