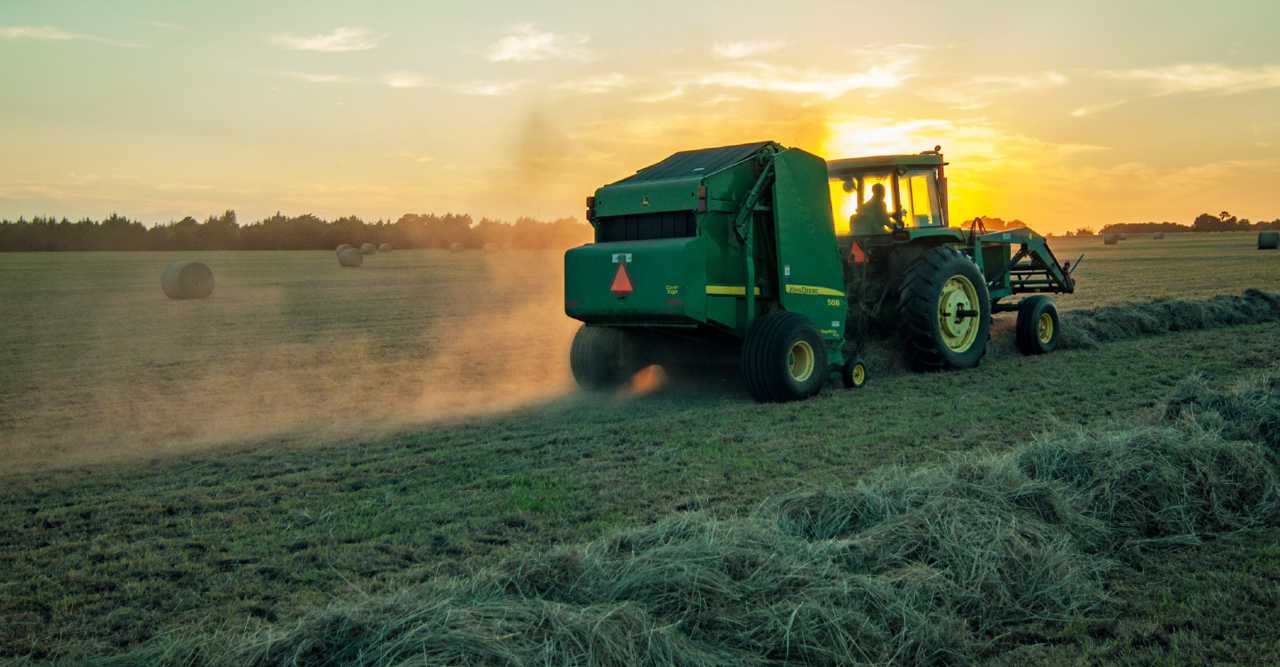 Case study
Innovative Loam Bio
boosts soil health
Australian farmers benefit from microbial technology
Loam Bio microbial biotechnology for cropping systems is helping Australian farmers increase the drought resilience of their land, increase productivity and remove carbon from the atmosphere, by supercharging a plant's natural ability to store carbon in soil.
supporting Australian farmers
Even small increases in organic carbon levels in soil can reduce atmospheric carbon dioxide and increase agricultural productivity. Carbon is difficult to store in soils in the long-term, it naturally reacts with oxygen or water and is released back into the atmosphere. Our technology aims to overcome this by storing the carbon in more stable forms.

Guy Hudson

Co-founder and CEO, Loam Bio.
Our investment
The CEFC, through the Clean Energy Innovation Fund, has committed a total of $15 million to innovative microbial biotech company Loam Bio.
Loam Bio, formerly Soil Carbon Co., consists of scientists, farmers and entrepreneurs working across Australia and North America on a global mission to remove gigatonnes of carbon from the atmosphere.
The CEFC has made three investment commitments to Loam Bio since 2020, alongside other investors including Lowercarbon Capital, Wollemi Capital, Horizons Ventures, Acre Venture partners, Main Sequence and Grok Ventures - the private investment fund of Atlassian founder Mike Cannon-Brookes.
The initial CEFC commitment to Loam Bio was the first CEFC investment in bio-sequestration and opened another decarbonisation pathway towards a net zero economy.
our impact
The CEFC is focusing on technologies in the agritech sector that can deliver enhanced sustainable farming practices to help farmers boost productivity and energy efficiency while reducing emissions.
Microbial science has the potential to play a key emissions reduction role, through the bio-sequestration of carbon.
Loam Bio is seeking to revolutionise farming methods by supercharging the natural ability of plants to store carbon in soil. Building soil carbon brings productivity and climate resilience benefits to farmers and can reduce the amount of nitrogenous fertiliser used in agricultural production, further reducing emissions.
Removing carbon from the atmosphere to build soil carbon provides farmers with an opportunity to diversify their revenues into natural capital markets and through carbon markets.
The two Loam Bio projects supporting Australian farmers are:
CarbonBuilder seed inoculum. The first of its kind inoculum is used to coat seeds and once sown, the microbes and plants work together to securely store carbon in soil by binding carbon within soil micro-aggregates.
SecondCrop, which is a carbon farming program that enables more farmer friendly pathways to enter carbon projects with greater support and more flexibility.  
Building on its launch of products in Australia in 2023, Loam Bio is moving towards commercialisation in the United States and also has plans for expansion into Brazil.
With Loam's technology we're able to open a door for farmers in the cropping sector – that wasn't necessarily open before – to genuinely participate in carbon farming, which is really powerful.

Tegan Nock

Co-founder, Loam Bio
Learn more about the Clean Energy Innovation Fund