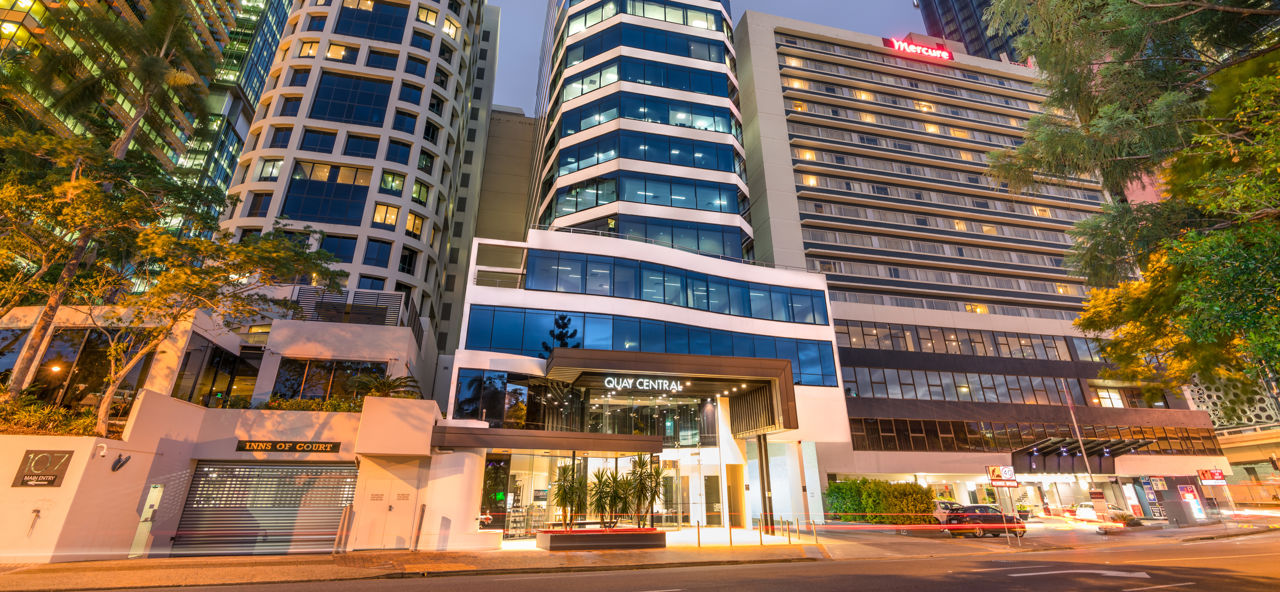 Case study
Low carbon approach for
older commercial office buildings
Rejuvenating and repositioning office assets
The High Income Sustainable Office Trust aims to improve the energy performance of existing commercial office buildings in major metropolitan markets on the eastern seaboard.
Improvements in the NABERS rating are proven to have a positive impact on attracting blue-chip tenants to formerly low income-generating office buildings, as well as revitalising office space for future use.

Roger Parker

Executive Director, EG
Our investment
The CEFC was a cornerstone investor in the High Income Sustainable Office Trust (HISOT), committing $25 million in equity as part of its broader focus on helping the Australian property sector move towards zero carbon emissions
our impact
Investment manager and real estate developer EG is working to achieve an average National Australian Built Environmental Rating System (NABERS) Energy rating of 4.5 stars across the assets in HISOT, while achieving a commercial return in line with similar funds. The assets are:
East Block in Canberra, housing National Archives Australia
42 Macquarie Street in Canberra, with the Australian Medical Association as its major tenant
95 North Quay in Brisbane, with multiple legal practice tenants
965 Botany Road in Rosebery, Sydney a NSW police station.
HISOT has also attracted investment from Uniting Financial Services, Deakin University and Tasplan.
The CEFC commitment to HISOT reflects a strong focus on driving clean energy investments in the property sector by demonstrating the commercial potential of various technologies to reduce emissions. Energy efficient buildings have lower operating costs and have the potential to provide higher net operating income and have lower vacancy rates, delivering clear benefits to building owners, investors and tenants.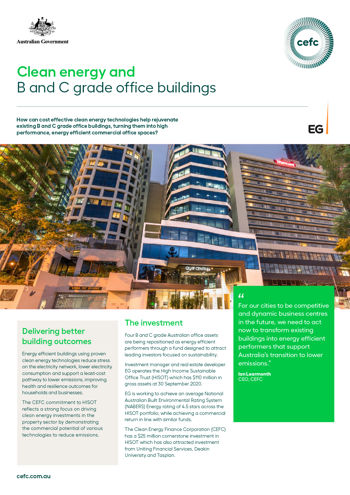 Read our insight
Clean energy and B and C grade office buildings
How can cost effective clean energy technologies help rejuvenate existing B and C grade office buildings, turning them into high performance, energy efficient commercial office spaces?
Read more