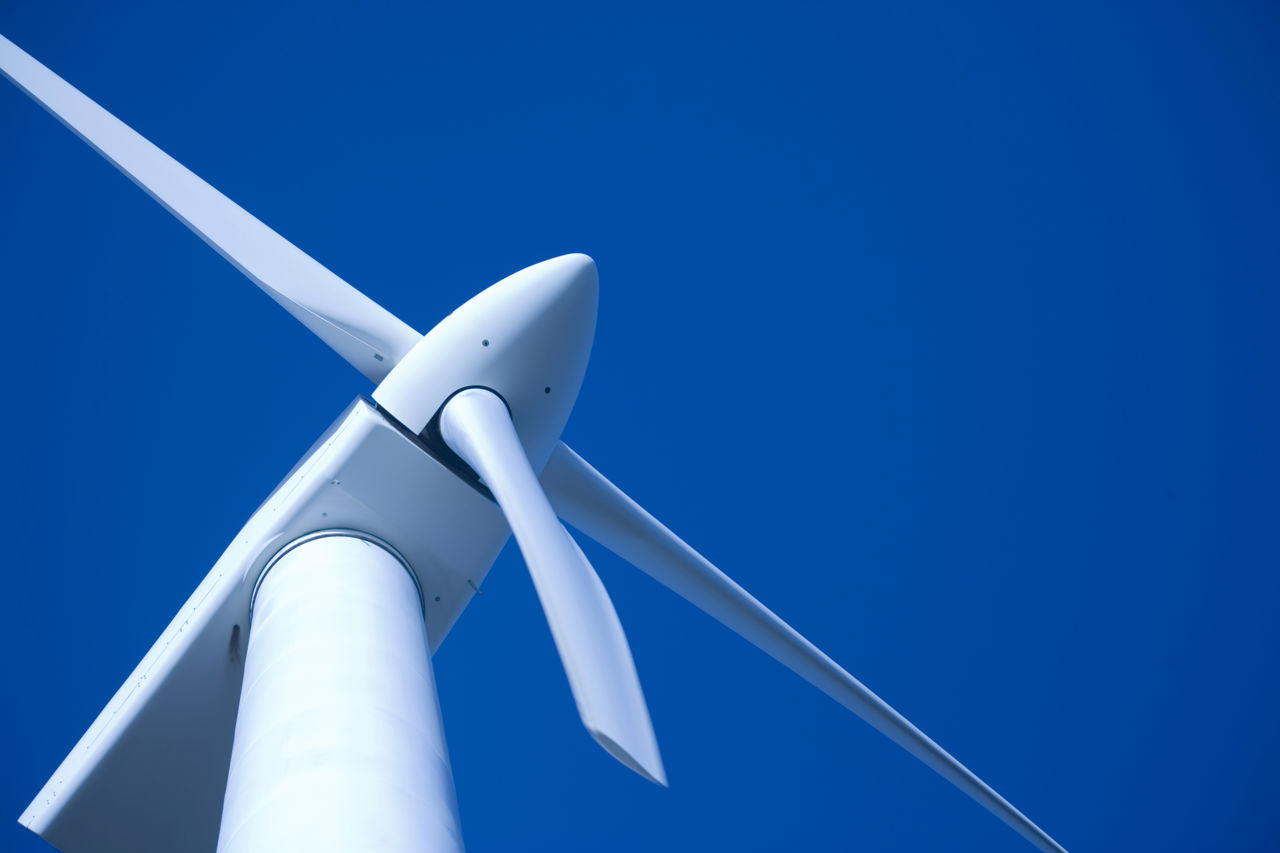 Case study
NAB issues first Australian
dollar-denominated climate bond
NAB bond backs wind and solar projects
In 2014, National Australia Bank became the first Australian issuer of a certified climate bond that was both Australian dollar-denominated and Australian asset-linked. The $300 million NAB Climate Bond financed a portfolio of renewable energy assets with a total estimated operating capacity of more than 2 GW.
This deal reinforces NAB's position as the largest debt financier of renewable energy in Australia, provides the sector with a new funding source, and highlights our market-leading environmental solutions credentials. The launch also demonstrates the key role debt markets play in supporting the growth of new markets and financing a low carbon economy, and raises the profile of the green bond asset class in Australia.

Anthony Cahill

Group Executive for Products and Markets, NAB
Our investment
The CEFC made a $75 million cornerstone investment in the ground-breaking NAB Climate Bond. The bond, issued in December 2014, raised $300 million and was certified by the Climate Bonds Initiative against its global benchmark Climate Bonds Standard.
our impact
The NAB bond was the first Australian dollar-denominated climate bond from an Australian bank. The bond was linked to Australian assets and it paved the way for similar issuances by other major Australian lenders.
Funds raised by the NAB bond were earmarked for a portfolio of solar and wind farms in Victoria, South Australia, Tasmania, Western Australia and New South Wales. The CEFC was fully repaid when the bond matured on 16 December 2021.
The CEFC commitment to this first-of-its-kind bond demonstrated the potential in the Australian market to mobilise capital for renewable energy through climate bonds.
The growing Australian climate bond market has been key to unlocking new sources of capital and expanding the investor base for the renewable energy sector. Climate bonds allow investors to balance their risk across a large number of projects and maintain greater liquidity than is possible through direct investments in infrastructure.
Compliance with the Climate Bond Initiative standard means bonds are independently certified to verify that the proceeds will be used in projects that meet the criteria developed by scientists and industry experts.
Many investors do not have the capability to assess the environmental or emissions related merits of specific investments. However, climate bond certification provides institutional investors with a level of comfort that their investments meet their Environmental, Social and Governance requirements as well as making financial returns.
As an active investor in the climate bond market, the CEFC has seen growth in the volume of climate bonds issued, a stronger appetite from investors and increasingly diverse issuer types. This accelerating trend is expected to continue, given the unmet demand for sustainability-linked investments from the broader capital markets.