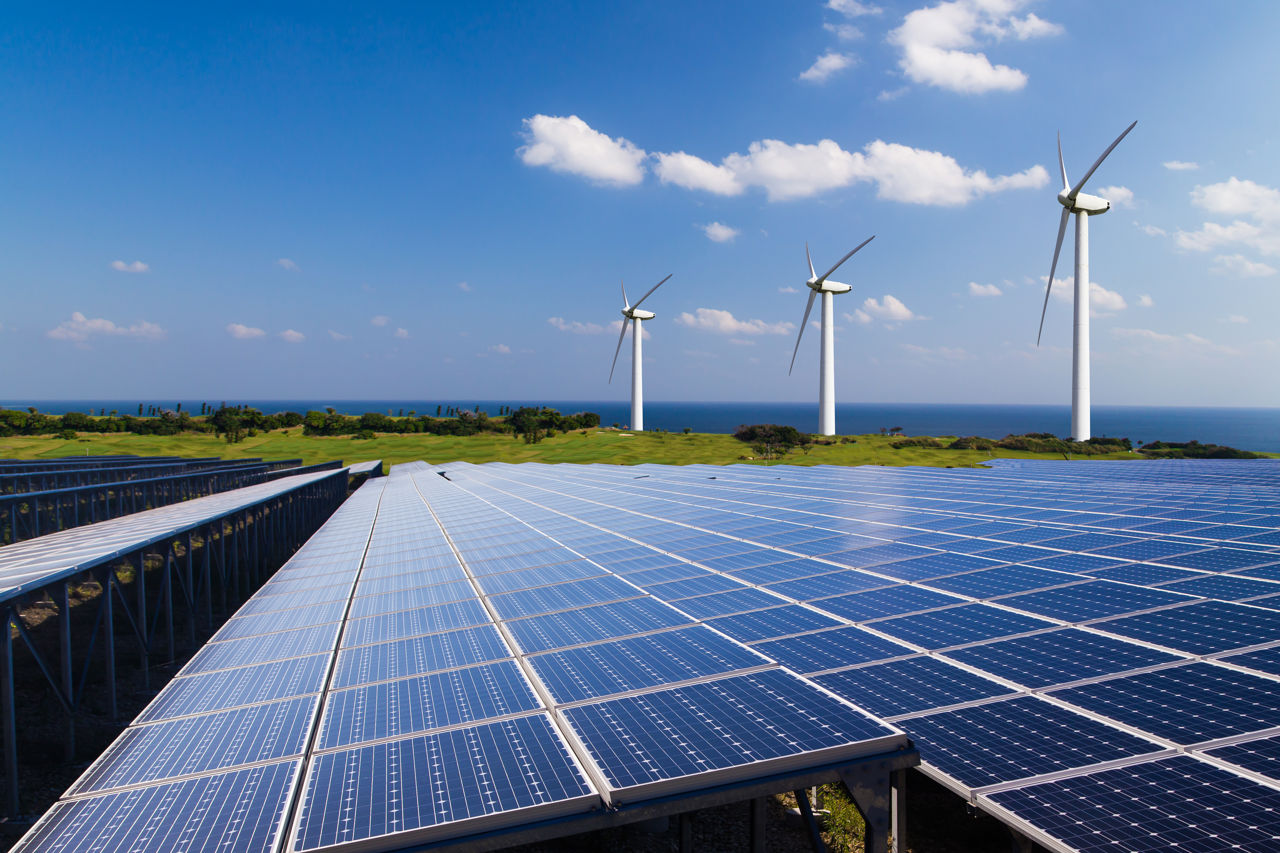 Case study
NAB Low Carbon Shared
Portfolio opens up
investment opportunities
Award winning Australian first
The award-winning NAB Low Carbon Shared Portfolio is the first of its kind in Australia, giving Australian organisations the ability to directly invest in large-scale renewable energy projects.
The innovative portfolio creates an opportunity for institutional investors such as superannuation funds to participate in the renewable energy sector even though they may not be able to enter into individual project financing transactions.
tonnes of carbon abatement annually
Our goal is to make a positive and lasting impact on the lives of our customers, people, shareholders, communities, and our environment. We're seeing tremendous growth in clean energy across our loan book, which is why we continue to innovate with offerings such as the NAB Low Carbon Shared Portfolio.

Mike Baird

NAB
Our investment
The CEFC made a $90 million cornerstone commitment to the offering in June 2018. NAB's $200 million Low Carbon Shared Portfolio is backed by a portfolio of eight NAB loans that fund seven existing wind and large-scale solar projects in Australia.
Given their size, Australian superannuation funds can help underpin future clean energy investment, as well as capture the value of Australia's growing renewable energy infrastructure to benefit their members.
our impact 
The electricity generated by the seven renewable energy projects avoids more than 2,500,000 tonnes of CO2 emissions every year, which is equal to the emissions created by over 350,000 Australian households.
The Low Carbon Shared Portfolio has an expected weighted average life of 3.2 years. NAB will retain no less than 25 per cent of each low carbon loan on its own balance sheet for the life of the investment, and will absorb the cost of managing them. The secured, floating rate, amortising Portfolio Notes are the first Australian Climate Bond certified project bonds. Investors in the notes will receive principal and income from the Trust's loans on an amortising, pass-through basis.
In March 2019, the Climate Bonds Initiative recognised the Low Carbon Shared Portfolio with a Green Bond Pioneer Award for Product Innovation at the 4th Annual Green Bond Pioneer Awards.
The awards are the premier annual recognition of achievement by organisations, financial institutions, governments and individuals who have demonstrated leadership through pioneering initiatives and green issuance, providing best practice examples of climate resilient and low carbon investments in a diverse range of nations and markets.