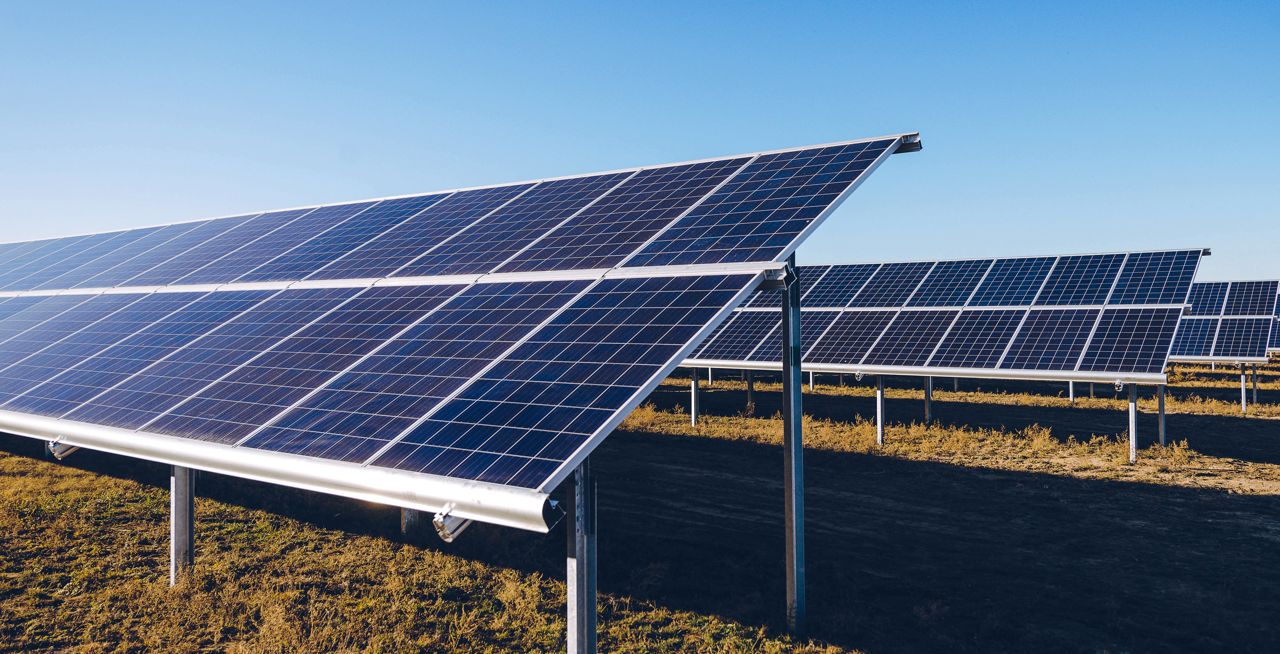 Case study
NSW solar farms tap
into bifacial panels
Boosting solar capacity from the ground up
Two solar farms in regional NSW will feature bifacial solar panels that can significantly increase generation capacity by creating energy from solar irradiation reflected off the ground to the underside of the panels.
These new solar farms will showcase the performance of innovative first generation bifacial panels. Innovative developments like this have underpinned the rapid growth of solar energy in Australia, allowing us to capture even greater benefits from our world leading solar capacity.

Monique Miller

Executive Director, CEFC
Our investment
The CEFC has committed $72 million in debt finance to Canadian Solar's 260 MW (AC) portfolio as part of a syndicate of lenders. The finance delivers major new investment into NSW renewable energy and showcases the next wave of innovation in solar technology.
our impact
The new 110 MW (AC)/ 154 MW (DC) Gunnedah Solar Farm and the 176 MW (AC)/ 150 MW (DC) Suntop Solar Farm west of Wellington will use almost 980,000 bifacial solar panels.
Bifacial solar panels can increase generation capacity significantly for the same project size compared with traditional single-sided panels, reducing the levelised cost of energy for utility solar.
Together they are expected to generate enough electricity to power more than 100,000 homes a year, while abating more than 390,000 tonnes of carbon emissions in their first year of operations.
Suntop Solar Farm is located in the proposed Central West Orana Renewable Energy Zone (REZ), a priority under the NSW Government Electricity Infrastructure Roadmap.