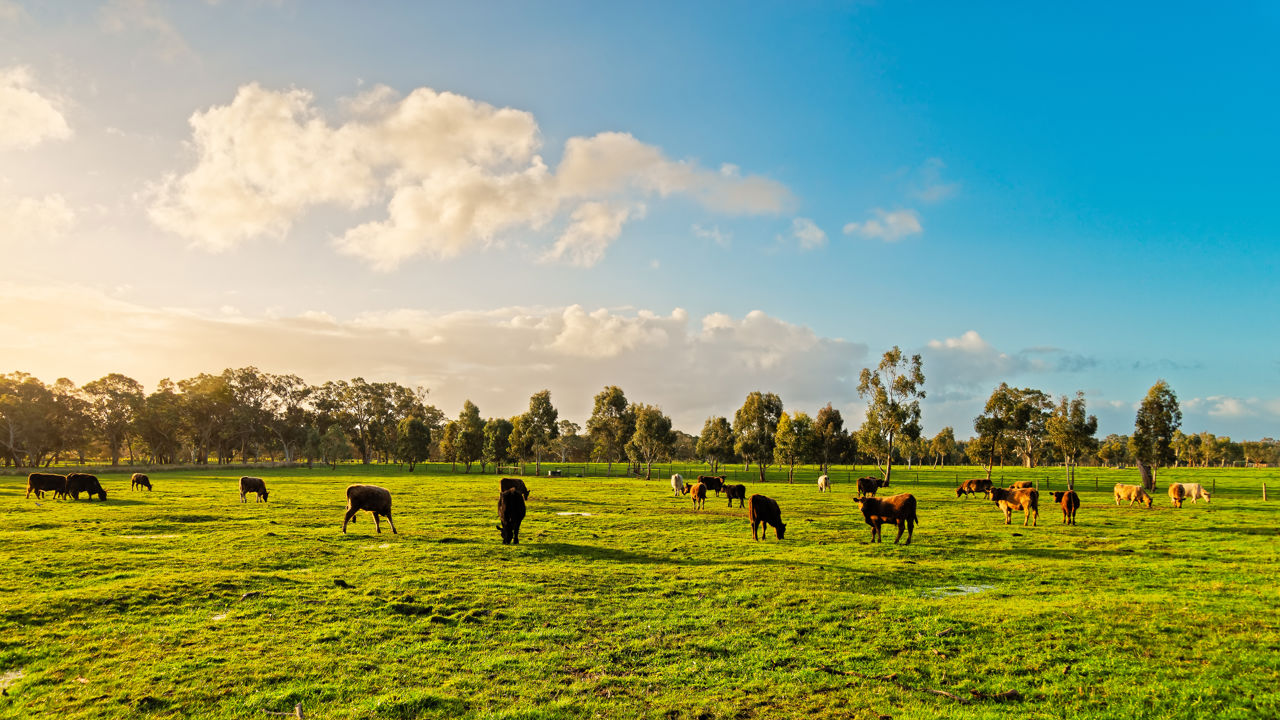 Case study
Paraway Pastoral Company moves
on Global Methane Pledge
Showcasing new technologies and practices to reduce emissions
Paraway Pastoral Company is trialling new technologies and practices to reduce on-farm methane intensity on its journey to net zero emissions.  The company has pledged to cut its on-farm methane intensity by at least 30 per cent by 2030, in line with the Global Methane Pledge.
reduction of methane intensity
Productivity, safety and sustainability all go hand in hand and pursuing new methods of sustainable production in Australian agriculture is a core principle of our approach.

Harvey Gaynor

CEO, Paraway Pastoral Company
Our investment
The CEFC has made a $75 million equity commitment through an agricultural fund managed by Macquarie Asset Management, to support efforts by Paraway Pastoral Company as it aims to reduce on-farm methane intensity.
Operating pastoral and cropping farms over more than 4.5 million hectares across Australia, Paraway will trial new technologies and  practices to cut emissions and enhance emissions measurement.
Progress will be shared with other producers to encourage further emissions reduction in the vital agriculture sector. 
our impact
The Global Methane Pledge
Paraway has undertaken to cut its on-farm methane intensity by at least 30 per cent by 2030, which is in line with the principles of Global Methane Pledge, signed by more than 120 countries. It is estimated the pledge could eliminate more than 0.2 degrees C of warming by 2050 through global action.
Demonstrating different approaches
Paraway will establish a series of demonstration farms across different regions with varying production systems and emissions challenges. Demonstration activities may include addressing revegetation without reducing productivity, stubble management to improve soil health and protecting and enhancing biodiversity. Paraway will also continue to develop robust data and reporting practices, monitoring and accounting for its greenhouse gas emissions using the latest tools and methodologies.  
Developing these activities at scale and reporting outcomes publicly will help smaller farm holdings adopt more sustainable farming practices by demonstrating which activities work best.
Emissions intensive agriculture sector
Agriculture is a vital sector in Australia's economy, but it also an emissions intensive industry that contributes significantly to the nation's carbon footprint.
Cutting methane and on-farm emissions is vital to ensuring that Australian livestock producers remain competitive with other large meat producing nations which are lifting their focus on emissions.
The importance of moving on methane
In 2020, livestock management was identified as a source of 48 per cent of Australia's methane emissions. Methane is a greenhouse gas 80 times more powerful than CO2 at trapping heat in the earth's atmosphere over 20 years. It also breaks down much more quickly than CO2, with an average life of 10 years compared with centuries for CO2.