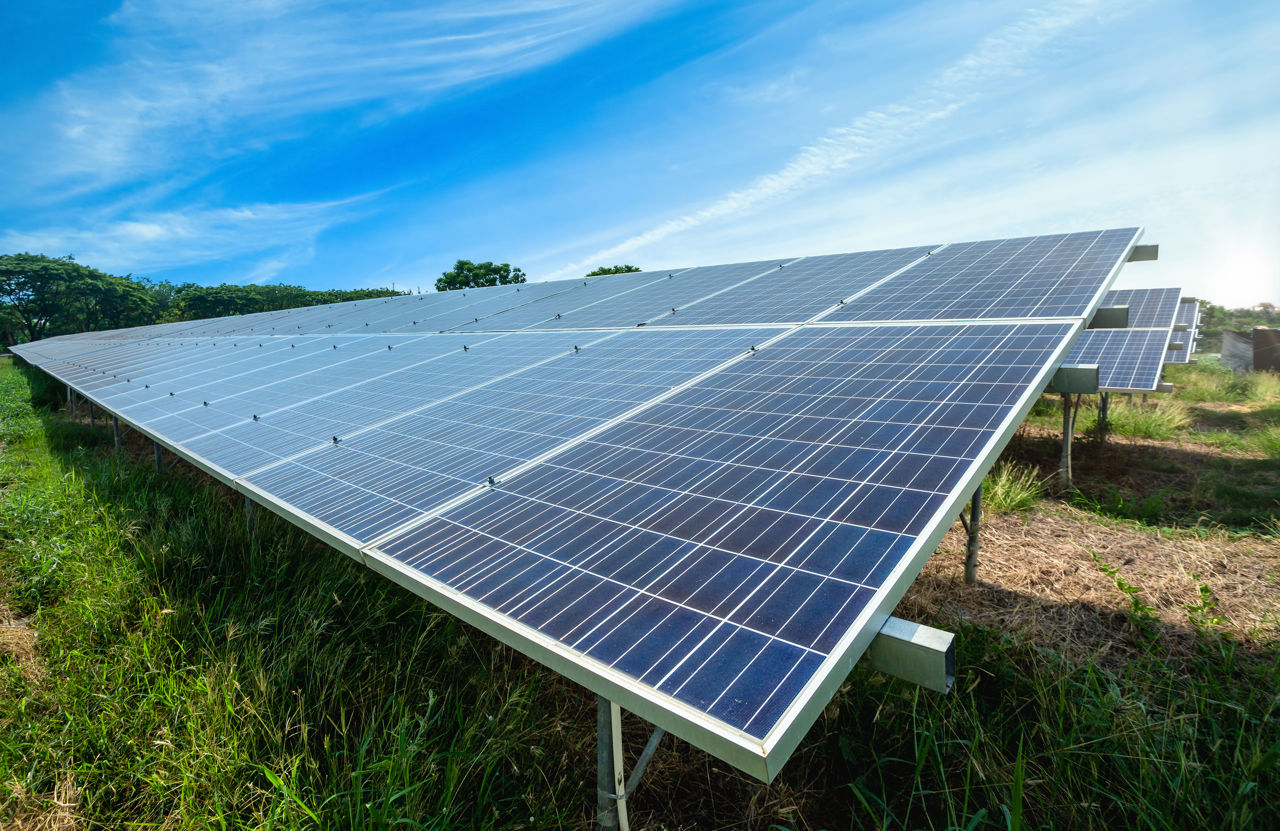 Case study
Powering Microsoft
data centres with
Walla Walla sunshine
FRV adds 300 MW project to Australian portfolio
The 300 MW Walla Walla Solar Farm near Albury NSW, developed by FRV Australia, is contracted to supply the Australian data centres of technology giant Microsoft.
FRV's capabilities to deliver results in the Australian energy market will support our transition to 100 per cent renewable energy by 2025 and beyond as we continue to innovate with capable counterparties to meet our goals.

Steven Worrall

Managing Director, Microsoft Australia and New Zealand
Our investment
The CEFC has committed $100 million in senior debt finance, alongside finance from ING and Export Development Canada, to support the construction of the 300 MW (AC) Walla Walla Solar Farm.
The CEFC is working with FRV Australia, one of the largest solar developers, asset owners and renewable energy platforms in Australia and one of the first solar developers to enter the Australian market. The company, owned by Abdul Latif Jameel Energy and OMERS, has developed and built almost 800MW (DC) of Australian solar assets across nine projects.
FRV Australia has selected Gransolar to carry out the construction of the Walla Walla Solar Farm project in a joint venture with CHINT Solar. When complete, approximately 700,000 solar panels using single axis tracking technology are expected to produce the equivalent power requirements of some 90,000 NSW homes. The Walla Walla Solar Farm harnesses existing transmission infrastructure to connect to a strong and strategic part of the electricity grid.  
Walla Walla Solar Farm, between Walla Walla and Culcairn in NSW, will take advantage of abundant year-round solar irradiation. Sheep grazing will continue on the site and coexist with the solar farm operations.
our impact
Supporting greener Microsoft data centres
Microsoft has signed a 15-year power purchase agreement (PPA) for Walla Walla Solar Farm to provide renewable energy to data centres in Australia, to support the Microsoft goal of achieving 100 per cent renewable energy by 2025.  
Microsoft has pledged to be carbon negative by 2030 and by 2050 aims to have removed from the environment all the carbon the company has either directly emitted or produced through electricity consumption since it was founded in 1975.
Overcoming short-term challenges
The CEFC commitment to Walla Walla Solar Farm brought CEFC lifetime commitments to renewable energy projects to more than $3 billion at December 2022, to deliver 5.1 GW of generation capacity.
The CEFC is helping projects like Walla Walla Solar Farm reach financial close so they can make an important contribution to the decarbonisation of Australia's electricity networks.
Project developers are facing economic headwinds including global supply chain issues which are driving up manufacturing and construction costs.
With global pressure on supply chains forcing construction costs up, and the effect of Covid lockdowns on manufacturing further increasing prices, CEFC capital remains available to ensure that these short-term challenges do not derail the achievements of the past decade.

Niall Brady

Head of Solar and Battery Storage, CEFC