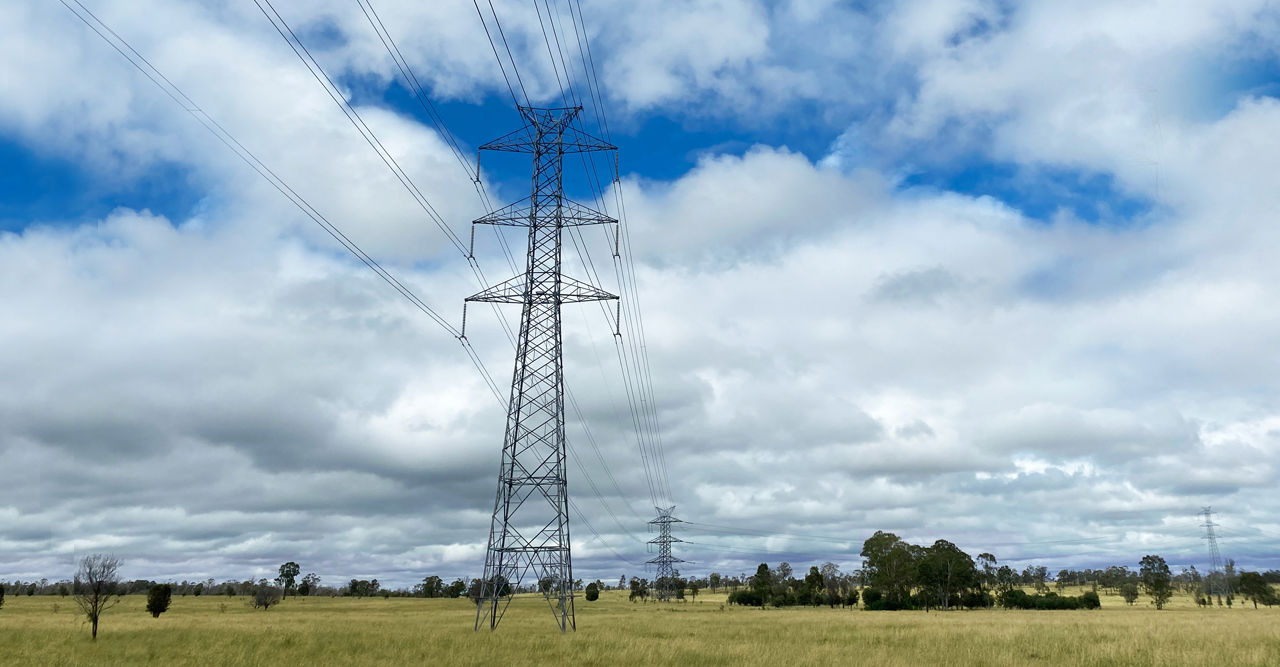 Case study
Powerlink infrastructure
future proofing Qld REZ
Connecting MacIntyre Wind Precinct to unlock extra clean energy capacity
The first CEFC investment to support the development of a Renewable Energy Zone will help develop critical infrastructure at scale to connect multiple clean energy assets in Queensland to the National Electricity Market.
This is a real first in that it fundamentally changes the way that transmission businesses are looking at delivering this type of infrastructure. It is fantastic and we want to see more of them adopt this approach across the country.

Andrew Richards

CEO, Energy Users Association of Australia
Our investment
The CEFC has committed $160 million to Powerlink to build transmission infrastructure that will unlock greater renewable generation capacity in the Southern Downs Renewable Energy Zone (REZ) in Queensland.
The CEFC commitment will finance an additional 500 MW of new network hosting capacity, adding to the proposed 1000MW of renewable plant capacity to support the MacIntyre Wind Precinct.
The Precinct includes what is expected to be one of the largest onshore wind farms in the Southern Hemisphere, the 923 MW MacIntyre Wind Farm, and the 103MW Karara Wind Farm.
Powerlink will construct and operate 65 kilometres of high voltage 330kV overhead transmission lines and two new switching stations in the southern portion of the REZ.
Once complete, the two wind farms will be capable of producing enough power to supply 700,000 Queensland homes. The project will also support future renewable projects in the REZ by unlocking an additional 500 MW of new network hosting capacity.
Powerlink estimates that the transmission infrastructure project will create 400 jobs overall during construction of the wind farms and support a further 220 jobs in building the transmission connection.
our impact
Unlocking capacity for renewables
The CEFC support for the delivery of critical transmission infrastructure unlocks additional network capacity for renewable energy as part of the National Electricity Market (NEM).
Connecting the Southern Downs REZ to the national grid is expected to boost reliability of power across Queensland, New South Wales and Victoria.
Accelerating the development of renewable energy zones is an important part of the Australian Energy Market Operator Integrated Systems Plan (ISP).
The ISP recognises that much of the new renewable energy resources for the NEM will be delivered in areas with good solar and wind resources, potential for strong network connection and strong community support.
The commitment to the Southern Downs REZ follows CEFC commitments to two critical electricity infrastructure projects – EnergyConnect and Snowy 2.0 – that also support Australia's transitioning electricity system.
Australian grid financing first
In a first for Australian grid infrastructure financing, the CEFC capital enables Powerlink to develop the REZ at scale and keep connection costs down for the initial or foundation generators. It is also the first time that generator contributions will cover the cost of building critical REZ assets.
This new financing model connects renewable generation in a way that minimises costs and risks for Queensland businesses and households.
Unique contracting arrangements help Powerlink bridge the financing gap for generators through an initial lower connection charge.