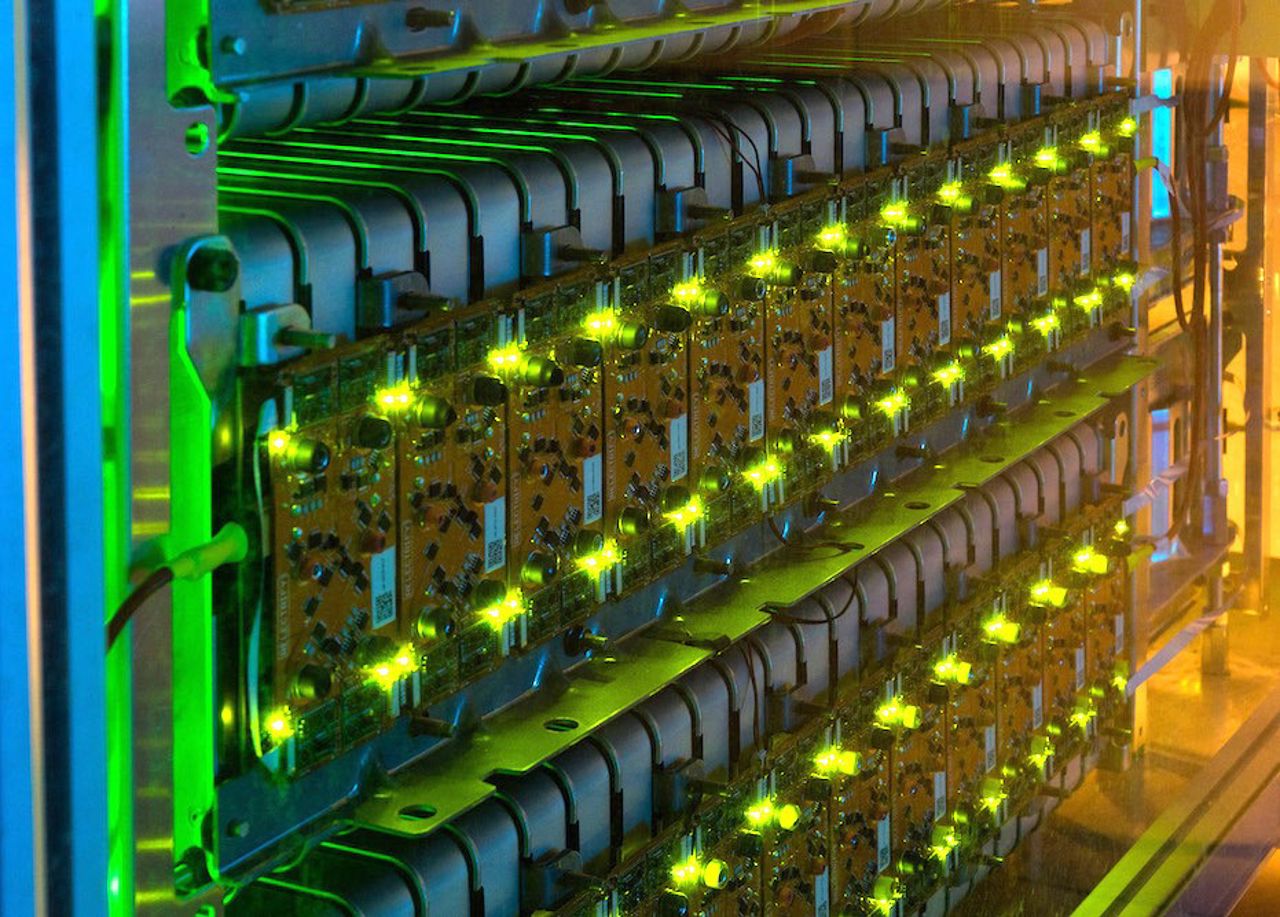 Case study
Relectrify makes
energy storage affordable
Founded in 2015, Melbourne-based Relectrify develops and supplies advanced energy control solutions that increase battery cycle life and reduce energy storage costs. Relectrify has developed breakthrough technology in battery control, delivering up to 30 per cent increased battery lifetime at 30 per cent lower cost of electronics. This technology can be used across residential, industrial and grid storage, using either new or second-life batteries.
lower cost of electronics
The interest Relectrify is receiving from customers and partners has greatly exceeded our expectations. We are now working to discuss with, and select, the most promising battery manufacturers, distributors and integrators globally with whom to co-launch products into promising storage applications across different geographies.

Valentin Muenzel

Co-founder and CEO, Relectrify
Our investment
The CEFC has invested $6.2 million through the Clean Energy Innovation Fund. Supported by leading energy investors, including the CEFC, Relectrify solutions have attracted interest from global energy storage manufacturers including 4R Energy Japan, power utilities including American Electric Power and Vector NZ, and automotive companies including VW Group Germany, Nissan US and Toyota Ventures.
our impact
Relectrify is working to accelerate the adoption of its technology by manufacturers of battery energy storage systems in residential, commercial and industrial and grid applications in global markets, having proven its technology via repurposing second-life electrical vehicle batteries. 
A global first
Relectrify announced in March 2023 that its ReVolve® energy storage product, featuring its patented cell-level control technology, had achieved certification to comply with stringent international safety standards and to specific grid connection codes. The certification marks a global first for a commercial and industrial scale storage product using cell-level control to be certified to International Electrotechnical Commission standards.
The ReVolve product combines Relectrify's BMS+Inverter technology with battery packs from nine Nissan LEAF electric vehicles to store over 120 kWh of energy and is the first integrated stationary battery energy storage product using repurposed second-life EV batteries to be certified for on-grid deployment in Australia.
The certification of the ReVolve® product independently validates the safety and grid compliant operation of the technology, accelerating the opportunity for the company and its partners to jointly develop new battery systems to bring longer-lived and more cost-effective energy storage solutions to market. 
Revolutionising battery storage
The BMS+Inverter technology replaces conventional battery management systems and inverters with a single electronic system that controls individual cells to generate grid-compliant alternating current (AC) directly from a battery pack.  
This technology is designed to revolutionise battery storage, increasing the battery lifetime by as much as a third, and reducing power electronic costs by up to 30 per cent compared to traditional battery systems.  
The Relectrify BMS+Inverter solution has been demonstrated in numerous industrial and grid customer installations around the world, including with major US utility American Electric Power and Nissan North America. 
Toyota Ventures, the technology investment arm of global automotive and manufacturing company Toyota, has described the Relectrify technology as having the potential to unlock significant cost, lifetime, safety and resilience benefits for battery systems, whether they are repurposed EV batteries or new stationary energy storage systems. 
We look forward to supporting the team as they contribute to decarbonisation by reinventing the battery management system and inverter technology.

Lisa Coca

Climate Fund partner, Toyota Ventures.
Learn more about the Clean Energy Innovation Fund
Watch Extending the life of battery storage with Relectrify