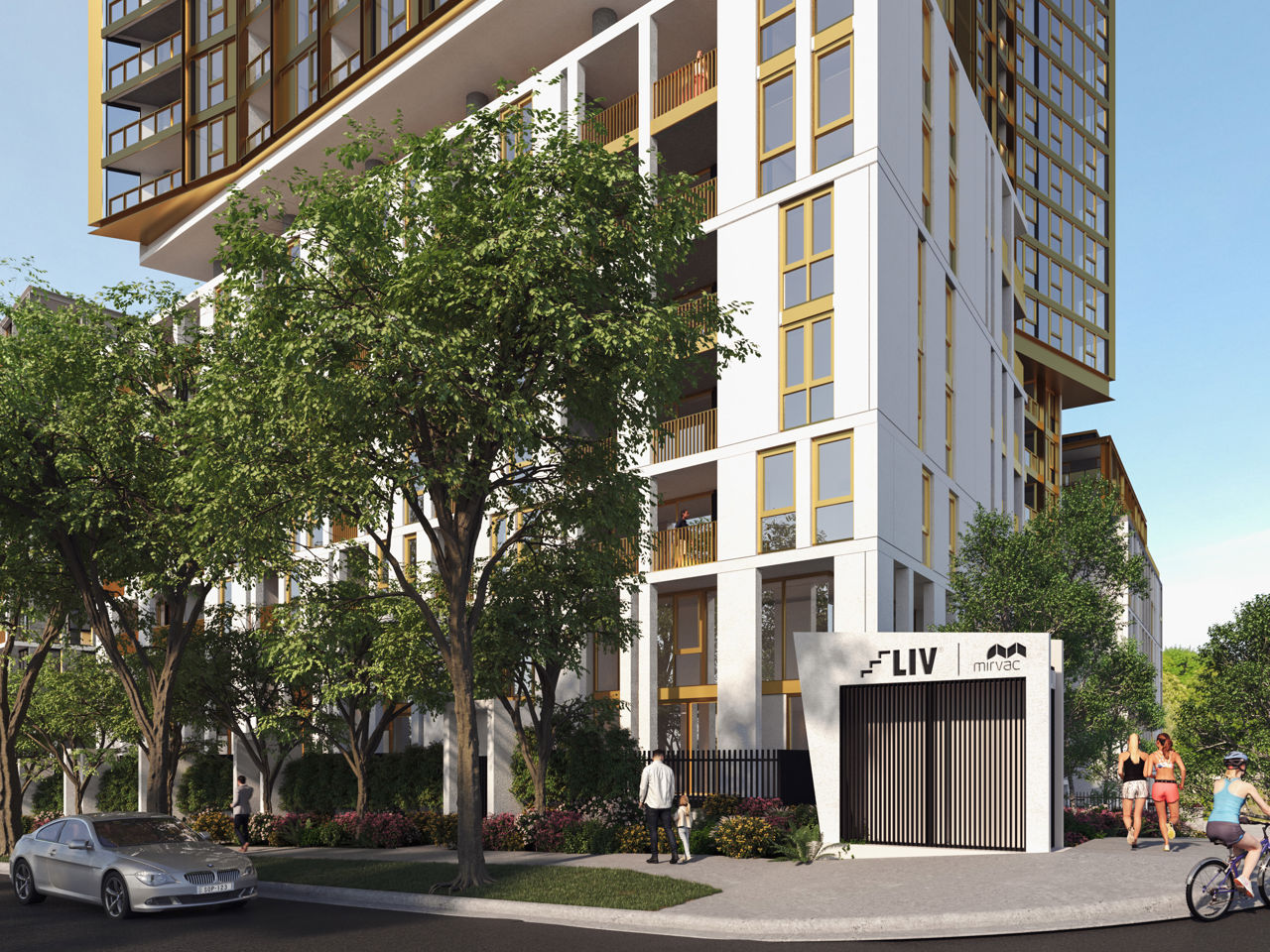 Case study
Renters benefit from
Mirvac Venture targeting
better sustainability outcomes
Growing greener housing for tenants
Major Australian property developer Mirvac has established the $1.8 billion Build to Rent Venture, which is seeking to play a role in helping solve the housing and rental shortfall in Australia, with developments that are targeting a high level of sustainability and carbon neutral operations.
The build-to-rent sector is an emerging asset class in Australia with the potential for significant growth, as well as considerable scope to make a meaningful impact on the decarbonisation of the broader residential property sector.

Michael Di Russo

Head of Property, CEFC
Our investment
The CEFC has committed up to $75 million in equity as a cornerstone investor in the Mirvac Build to Rent Venture (Venture).
Venture is an unlisted property trust that comprises operational build-to-rent assets in Sydney and Melbourne as well a pipeline of build to rent assets in Brisbane and Melbourne with a total on-completion valuation of $1.8 billion.
The CEFC commitment includes a reinvestment of its previous investment in the Mirvac Australian Build-to-Rent Club (ABTRC). Assets and pipeline assets from the ABTRC have been transferred to Venture.
Mirvac is Australia's first large-scale owner and operator of build to rent assets, with around 2,200 lots in our current and future pipeline and an expected end value of $1.8 billion. The establishment and capitalisation of the Venture supports our vision to increase our exposure to the build to rent sector, grow our portfolio to at least 5,000 apartments in the medium term, and play a key role in helping solve the housing and rental shortfall in Australia.

Campbell Hanan

CEO and Managing Director, Mirvac Group
our impact
Building sustainability into new Australian homes
According to the Climateworks Centre Renovation Pathways program, Australia's existing 11 million homes produce more than 10 per cent of total emissions and use more than 25 per cent of electricity. 
The CEFC invests in projects that feature best practice energy performance initiatives. Our support of new housing, targeting above industry standard sustainability is demonstrating how substantial energy savings and reduced emissions can be achieved, while potentially improving liveability.
The benefits of build-to-rent projects
The build-to-rent concept is relatively new in Australia but has a track record overseas to develop and manage residential communities. Under the model, developers are also the long-term owners and managers of residential property. This provides the opportunity to use clean energy technologies to deliver ongoing and cost-effective measures that benefit the developers, tenants and investors while delivering lower emissions across the lifetime of the property.
An ambitious portfolio of energy efficient homes
The CEFC investment in the Mirvac Build to Rent Venture supports strong sustainability targets. Development projects in Venture are targeting a Nationwide House Energy Rating Scheme average of 7.5 stars and carbon neutral emissions in operations.
It is particularly exciting to be working with Mirvac on this ambitious build to rent strategy, which continues to drive enhanced sustainability outcomes for owners and tenants over the life of the asset.

Michael Di Russo

Head of Property, CEFC