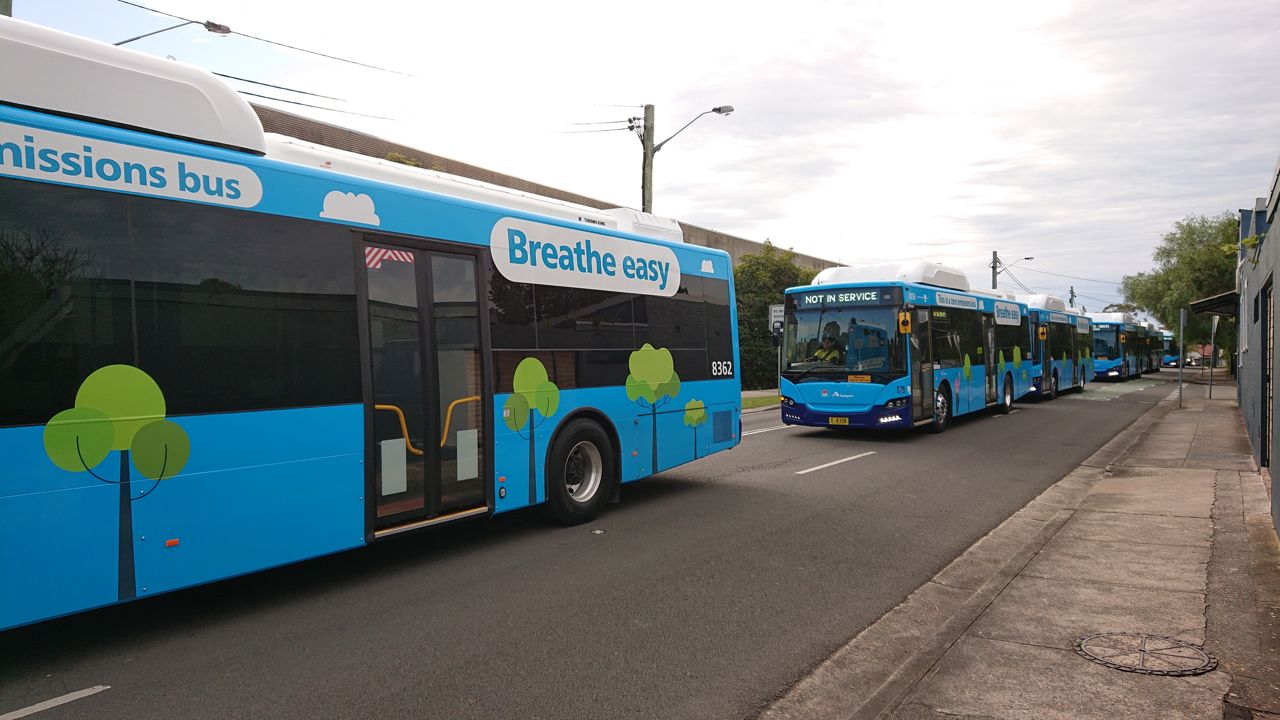 Case study
Sydney claims first
electrified bus fleet
Sydney to get new electric bus depot
The NSW bus fleet is getting a clean, green makeover with 40 electric buses replacing internal combustion engine vehicles supported by battery storage and EV charging infrastructure at the Leichhardt bus depot in Sydney.
This investment demonstrates that the electrification of transport is possible on a large scale, and can improve our environment, our health and the liveability of our cities. We hope it will also encourage more people to choose quiet, modern and energy efficient public transport as a practical way to cut their own transport emissions.

Ian Learmonth

CEO, CEFC
Our investment
The CEFC is helping finance Australia's first electrified bus fleet, with a $24.5 million commitment that will see the replacement of 40 internal combustion engine buses in NSW with clean, green vehicles.
The CEFC finance will enable project counterparties Zenobe and Transgrid to own, operate and lease the electric buses and infrastructure to Transit Systems and Transport NSW.
The project is also being supported by a $5 million grant from ARENA and $6.5 million in equity from Transgrid and Zenobe.
our impact
The CEFC debt finance is part of $36 million project which will see the Leichhardt bus depot become Australia's first fully integrated electric bus depot. The CEFC investment supports delivery of the NSW Government pledge to electrify its 8,000-strong passenger bus fleet by 2030.
The 40 new electric buses will be supported by 368 kWh and 422 kWh battery packs, fast charging infrastructure, 2.5 MW/4.9 MWh of stationary battery energy storage and 388 kWp of rooftop solar. The project includes the installation of a suite of infrastructure at a single site, combining charging equipment, battery storage, renewable energy and grid support services. Innovative software, including onboard telematics that provides critical vehicle data, will help manage the chargers, batteries, solar and grid input.
The transport sector was responsible for 17.5 per cent of Australia's emissions in the year to March 2021. Transport emissions continue to increase and are projected to peak at 101 Mt CO2-e in 2026.
Investment in these 40 electric buses is expected to abate two thirds of carbon emitted for every kilometre travelled, saving 2,600 tCO2-e annually and up to 39,000 tCO2-e over the expected lifetime of the equipment.