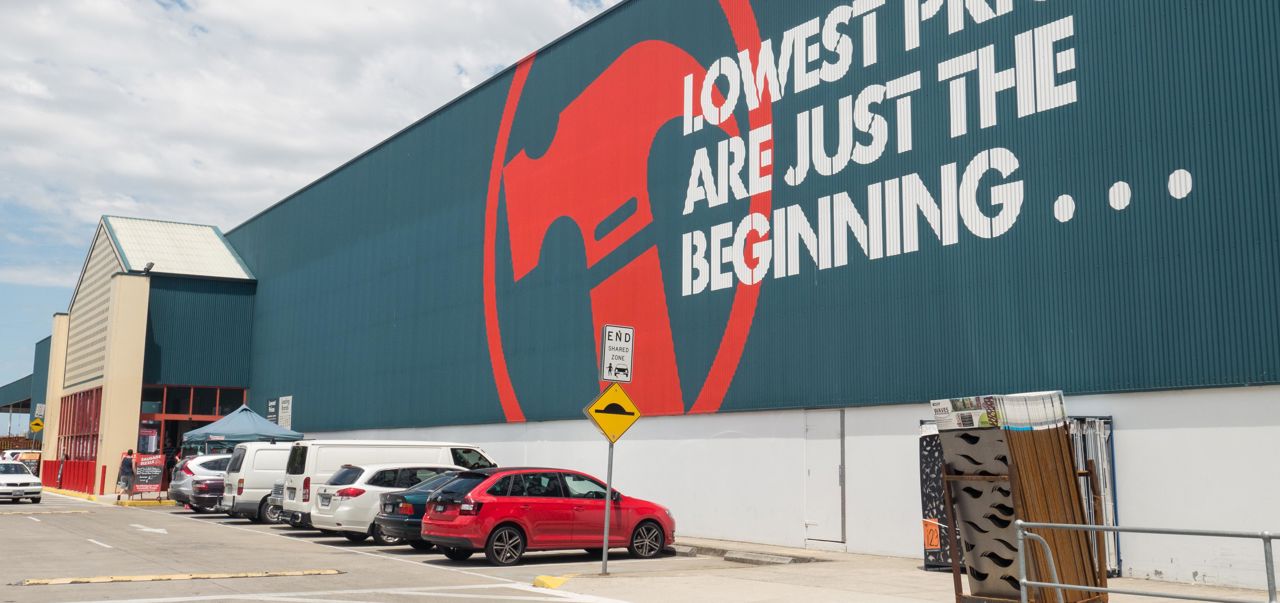 Case study
Wesfarmers in
clean energy first
Sustainability-Linked Bond supports emissions reduction
Wesfarmers is using the first Australian dollar denominated Sustainability-Linked Bond to support emissions reduction in its operations.
It is pleasing that in pricing this issue the market has recognised both the strength of the Wesfarmers businesses and the significance of the Group's sustainability priorities in supporting long-term value creation.

Anthony Gianotti

CFO, Wesfarmers
Our investment
Wesfarmers Ltd is one of Australia's largest listed companies. It includes the retail businesses Bunnings, Officeworks and the Kmart Group, as well as chemicals, energy and fertilisers and industrial and safety products.
The Wesfarmers Sustainable Finance Framework outlines the company's commitment to net zero emissions in its retail businesses by 2030, and its non-retail businesses by 2050.
To support its commitment, Wesfarmers issued the first Australian dollar denominated Sustainability-Linked Bond in June 2021. The CEFC invested $25 million in the landmark transaction that raised $1 billion and was oversubscribed by approximately 2.5 times.
As part of the transaction Wesfarmers pledged to:
Use renewables for its 100 per cent of the energy requirements across its Bunnings, Officeworks and the Kmart Group retail businesses by the end of 2025
Limit the average emissions intensity of its nitric acid ammonium nitrate production plant.
our impact
Sustainability-Linked Bonds are an important and growing source of capital to fund environmental objectives globally. These bonds allow companies to raise funds to achieve their environmental and other objectives without those funds being tied to specific capital expenditure projects.
Instead, issuers pledge to improve their performance against agreed targets and the commitment is directly linked to the coupon paid to investors. If targets aren't met, the coupon increases until the bond matures.
Sustainability-Linked Bonds are experiencing rapid global growth. The global Climate Bonds Initiative reported a volume of US$118.8 billion in 2021, representing a 941 per cent expansion on the previous year's total.
The CEFC is an active investor in the climate bond market. Our cornerstone commitments act to build investor demand, giving issuers increased confidence that a bond issuance can be completed and will be successful.
In Australia, sustainability-linked structures had been limited to the loan market, but in bond format, the structures open up the market to fixed income investors. Our participation in the Wesfarmers Sustainability-Linked Bond supports domestic market development and helps us demonstrate the ability for companies with credible decarbonisation pathways to access a growing pool of investors who are actively seeking investments with environmental, social and governance credentials.