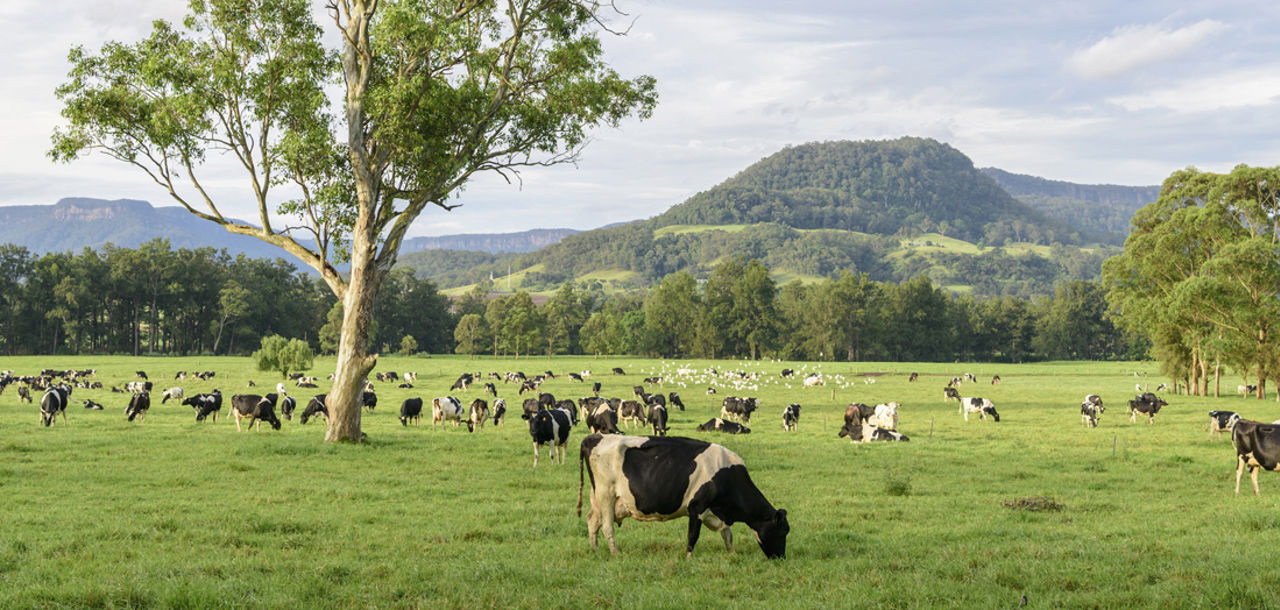 Case study
Wyuna promotes
hybrid sustainable
grazing model
Targeting land regeneration, carbon sequestration, biodiversity and sustainable food production  
The Wyuna Regenerative Agriculture Investment Fund aims to deliver carbon credits alongside enhanced biodiversity protection and sustainable red meat production.
The Fund represents an incredible opportunity to support land regeneration, sustainable food production, and land-based solutions to remove carbon from the atmosphere by bringing together a dedicated team of farmers, investors and sustainability experts.

Steve Green

Co-founder and CEO, Wyuna
Our investment
The CEFC has committed up to $30 million to the Wyuna Regenerative Agriculture Investment Fund alongside $30 million from global industrial property company Goodman Group and $5 million from the Wyuna Founders.
Wyuna Regenerative Agriculture, which was co-founded by alternatives investment firm GreenPoint and Steve Green, manages the Fund.
Wyuna Regenerative Agriculture undertakes large-scale regeneration with a focus on generating high-quality land- based Australian Carbon Credit Units (ACCUs) by changing, reducing or removing factors that suppress vegetation growth, including from land clearing and overgrazing.
Developing an ACCU revenue stream can strengthen on-farm financial resilience while delivering broader biodiversity and sustainability co-benefits for farming communities.
The Wyuna approach combines the latest technology, on-the-ground know-how and a deep commitment to supporting regional communities, protecting biodiversity and ecosystems and sustainable grazing systems.
our impact
The Wyuna Regenerative Agriculture Investment Fund has an existing ~40,500 hectares (100,000 acres) and is seeking to increase that landholding fivefold. 
Wyuna estimates it will be able to sequester up to 10 million tonnes of carbon over 25 years from a ~200,000 hectare portfolio.
Sustainable land management strategies include:
responsive grazing strategies
satellite monitoring of ground cover and feed availability
state-of-the-art imaging technology to monitor vegetation and biodiversity improvements
a focus on improving soil carbon across rangeland areas.
Carbon sequestration
The Fund aims to demonstrate how primary producers can tap into the growing demand for carbon credits as investors and businesses pursue increasingly ambitious sustainability goals.  
Carbon sequestration has a central role to play in Australia's transition to net zero emissions by 2050:
Analysis from the Climateworks Centre indicates Australia could need to sequester an estimated 96 to 344 million tonnes of carbon annually by 2050.
Almost half Australia's land mass is used for grazing on native vegetation and modified pastures, pointing to substantial opportunities for carbon abatement.  
Agriculture represents about 12 per cent of Australian greenhouse gas emissions.
The $17.6 billion Australian red meat and livestock industry is aiming to be carbon neutral by 2030.
According to the CSIRO, the sector's contributions to national emissions more than halved between 2005 and 2019.
As global industrial property specialists, we recognise the impact the built environment has on the planet and the communities we operate in. Our strategic investment in the Fund, alongside the CEFC is part of our wider sustainability strategy, enabling us to make a tangible difference by supporting regenerative agricultural solutions to combat climate change.

Aaron Morgan

Executive, Goodman Group