The CEFC marks a decade of transformative investment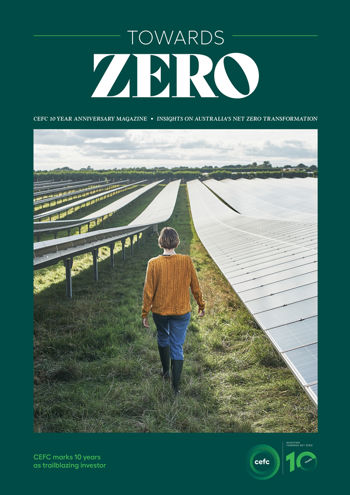 10 YEAR ANNIVERSARY MAGAZINE
Towards ZERO
To mark our first decade of investing on behalf of all Australians, we are delighted to share insights from some of the leaders who have inspired us.
Read more
The CEFC began operating in 2012, with access to $10 billion from the Australian Government.
In our first decade, we were proud to commit an average $1 billion each year into investments to cut Australia's emissions.
watch
10 years as a trailblazing investor
The CEFC reached two important milestones in 2022, marking 10 years of investment activity and exceeding $10 billion in investment commitments. These milestones underscore our role as Australia's 'green bank', investing on behalf of Australians to deliver on our national commitment to achieve net zero emissions by 2050.