The CEFC Executive is responsible for the development and execution of the CEFC strategy,
our investment and portfolio management functions, and our organisational financial performance.
Our Executive Team brings together market leaders with deep investment and financial expertise, industry experience and technical know-how, reflecting the substantial scale and broad scope of the CEFC. Specialist CEFC teams are structured to support investment origination and execution, as well as deliver core organisational responsibilities including effective risk management, data and technology, legal and corporate services, people and culture, sustainability and market engagement. 
Meet our Executive Team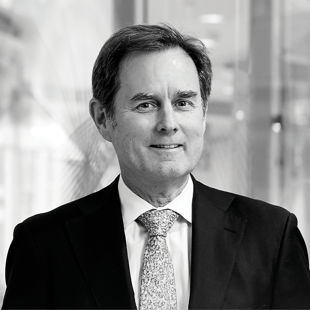 Ian Learmonth
Chief Executive Officer
Mr Learmonth has more than 30 years' experience as a financier and investor, having worked in Australia, Asia and Europe across asset finance, clean energy and major infrastructure projects, as well as pioneering Australian social impact investing.
Prior to his appointment as CEO for the CEFC, Mr Learmonth established Social Ventures Australia's Impact Investing business, which included raising venture capital and affordable housing funds as well as launching Australia's first Social Impact Bond in 2013. 
Previously an Executive Director of Macquarie Group for 12 years, Mr Learmonth has extensive global investment banking experience establishing various Macquarie businesses, notably European renewable energy and carbon credit investing as well as cross-border asset and structured finance and securitisation in Asia and Europe.
Mr Learmonth has degrees in Law and Commerce from the University of Queensland. He is a director of venture capital firm Virescent Ventures and has been a long-standing director of Sydney's Belvoir Street theatre company.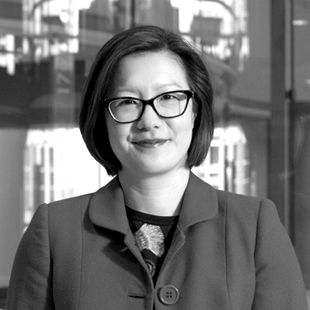 Sara Leong
Chief Asset Management Officer
Ms Leong has responsibility for the management of the diverse CEFC portfolio of debt, equity, fund and early-stage/venture capital investments, as well as oversight of the organisation's environmental, social and governance function.
Ms Leong has extensive experience in infrastructure, project and structured finance and asset, portfolio and funds management.
Prior to joining the CEFC, Ms Leong worked at Deutsche Bank, Macquarie Group and ANZ Bank, in Australia and the UK and held non-executive directorships for portfolio companies in the utilities and infrastructure sectors. 
Ms Leong has a Master of Laws (Corporate and Commercial) from the University of NSW, a Bachelor of Laws (First Class Honours) and a Bachelor of Business (Finance) from the University of Technology, Sydney. She is a Graduate Member of the Australian Institute of Company Directors.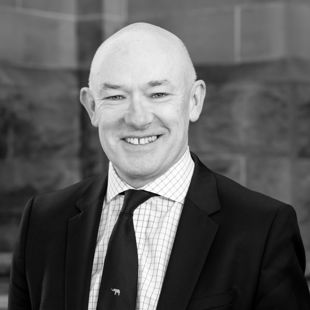 Rory Lonergan
Chief Investment Officer – Infrastructure and Alternatives
Mr Lonergan leads the CEFC team responsible for the origination and execution of investments in infrastructure and alternatives, which includes the new $500 million Powering Australia Technology Fund. Mr Lonergan works on direct investment opportunities as well as on indirect investments via third-party fund managers across multiple sectors, including property, infrastructure, natural capital, private equity and early-stage investments.
Mr Lonergan has more than 30 years' experience in the equity investment and wider funds management sectors, having worked at PwC, Zurich Capital Markets and Challenger Limited, where he was Head of Transaction Structuring. He has originated and structured investments in both private and public vehicles both in Australia and offshore, across all asset classes, including infrastructure, property, fixed income and renewables. In his 10 years at the CEFC, he has led the development of the CEFC Infrastructure, Natural Capital, Impact Capital and Private Equity platforms.
Mr Lonergan is a Fellow of the Institute of Chartered Accountants in Ireland and a Graduate Member of the Australian Institute of Company Directors. Mr Lonergan was appointed to the Executive Team on 16 January 2023.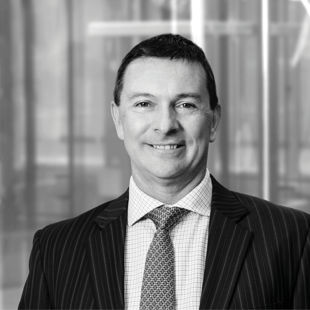 Paul McCartney
Chief Investment Officer – Rewiring the Nation
Mr McCartney leads the specialist Rewiring the Nation, Alternative Fuels and WA/Resources teams, focused on unlocking investment critical to Australia's clean energy transition via large-scale nation building projects. His focus includes large-scale grid, Renewable Energy Zones (REZs), hydro power, critical minerals, green hydrogen, sustainable fuels and distributed energy resources (DER).
Mr McCartney has over 30 years' experience working across clean energy, commercial property, funds management and IT services. He has worked in the mergers and acquisitions area, in addition to holding chief financial officer roles for listed and unlisted companies.
Mr McCartney is a Certified Practising Accountant and holds a Bachelor of Accountancy from RMIT University. He is a Graduate Member of the Australian Institute of Company Directors.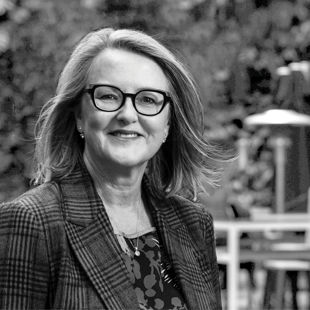 Leanne McDonald
Chief People and Culture Officer
Ms McDonald leads people and culture initiatives to ensure that the talent, capability and workplace culture is in place to enable the CEFC to make a positive impact.
Ms McDonald has more than 25 years' experience across senior human resource roles in the energy, resources, financial services, IT and telecommunications sectors. She has designed and implemented large change initiatives which have accelerated the execution of business strategy within Australian and global organisations.
As a management consultant, Ms McDonald led strategic initiatives for clients in the financial services, manufacturing and public sectors. Ms McDonald was a 2017 Chief Executive Women (CEW) Scholar, holds a Bachelor of Science with Honours in Psychology and a Master of Commerce in Organisational Behaviour from the University of NSW.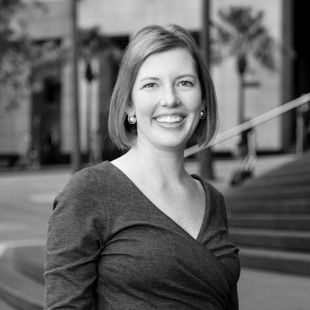 Monique Miller
Chief Investment Officer – Renewables and Sustainable Finance
Ms Miller leads the CEFC team responsible for the origination and execution of investments in renewables and sustainable finance, overseeing transactions in the areas of renewable energy, storage and debt markets. This includes the new $1 billion Household Energy Upgrades Fund.
Ms Miller has more than 20 years' experience in clean energy and environmental finance. Since joining the CEFC at its inception in 2013, Ms Miller has played a role in the growth of the organisation, in particular, development of the $3 billion CEFC renewable energy portfolio, which is accelerating the delivery of more than 5,000 MW of new generation capacity.
Prior to joining the CEFC, Ms Miller worked at Macquarie Bank and Baker & McKenzie in Sydney and London, with extensive experience in renewables and carbon investment and structuring, international emissions trading and policy advice.
Ms Miller holds a Bachelor of Arts/Law degree with Honours from the Australian National University and is a Graduate Member of the Australian institute of Company Directors. Ms Miller was appointed to the Executive Team on 16 January 2023.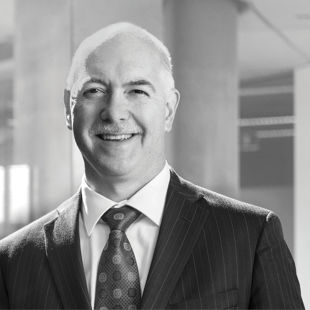 Andrew Powell
Chief Financial Officer
Mr Powell has more than 35 years' business experience, working within industry and public accounting both in Australia and the United States. Mr Powell is experienced in all aspects of financial accounting, as well as mergers and acquisitions, public listings and transaction and deal structuring.
Mr Powell was founding Chief Financial Officer and Company Secretary of Low Carbon Australia Limited, where he also contributed to strategic direction.
Mr Powell has previously held the role of Senior Vice President of Finance for then NASDAQ-listed Symyx Technologies, Inc. and senior roles with EY (Ernst & Young) in both Australia and the United States.
Mr Powell is a Chartered Accountant, holds a Bachelor of Economics degree from Macquarie University, and is a Graduate Member of the Australian Institute of Company Directors.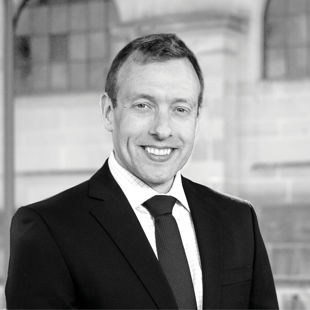 Jay Tolson
General Counsel and Company Secretary
Mr Tolson provides legal and company secretary support to the Board and Executive with respect to CEFC investments, corporate legal matters, governance and reporting.
Mr Tolson is an experienced leader within the financial services industry. Prior to joining the CEFC, he was General Counsel for Credit Suisse in Australia, where he worked across a broad range of complex financing, investment banking and capital markets transactions. He previously held senior legal positions with National Australia Bank and Commonwealth Bank of Australia.
In private practice, Mr Tolson worked for Linklaters as a banking and finance solicitor in London and Singapore. Mr Tolson completed his legal studies in England and is admitted to practice in New South Wales, England and Wales.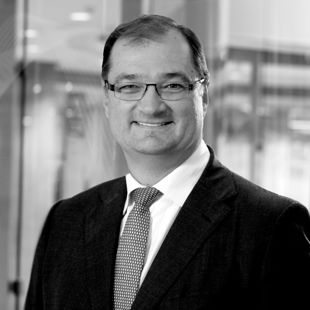 Craig Whalen
Chief Risk Officer
Mr Whalen has responsibility for internal and external risk management, credit analysis and risk assessment on new and existing investment commitment.
Mr Whalen has more than 25 years' experience in finance, including transaction origination and execution, as well as portfolio management. He has served on the boards of several renewable energy projects, as well as Flinders Ports, where he was Treasury Committee chair.
Prior to joining the CEFC, Mr Whalen was an Executive Director at Infrastructure Capital Group for more than 13 years where he was a member of the Board and Investment Committee. He also held positions at ANZ, Macquarie Group, Bankers Trust and King + Wood Mallesons.
Mr Whalen holds Bachelor of Commerce and Law degrees from the University of Queensland, was admitted to the Supreme Court of Queensland in 1993 and is a Graduate Member of the Australian Institute of Company Directors.