The Board Charter details the Board's role and responsibilities and its relationship with Management. The Audit and Risk Committee and the People and Culture Committee and the two standing Board Committees which assist the Board in its oversight role. The Board Committee Charters detail the leadership, composition and responsibilities of each Committee and how they exercise their authority:
Meet the CEFC Board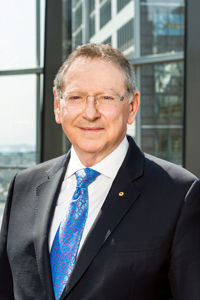 Steven Skala AO, Chair
Mr Skala has a distinguished career of service including on the boards of public, private, not-for-profit and government organisations and has more than 35 years' experience in the law, business and banking.
He is the Vice Chairman, Australia of Deutsche Bank AG, a position he has held since 2004, and is Chairman of Blue Chilli Technology Pty Limited. 
A former Chairman of Film Australia Limited and Wilson Group Limited, he is also a former Director of the Australian Broadcasting Corporation, the Channel Ten Group of Companies and Max Capital Group Limited. Prior to becoming a banker, Mr Skala was for almost 20 years a senior Partner at the law firm Arnold Bloch Leibler.
He has Arts and Law (Honours) degrees from University of Queensland and a Bachelor of Civil Law from University of Oxford.
Active beyond banking and commerce, he is Chairman of the Heide Museum of Modern Art, Deputy Chairman of the General Sir John Monash Foundation, a Director of The Centre for Independent Studies, a Founding Panel Member of Adara Advisors Pty Ltd and a Member of the International Council of the Museum of Modern Art (MoMA) in New York. His other not-for-profit roles have included being Chairman of the Australian Centre for Contemporary Art, Deputy Chairman (Vice President) of the Walter & Eliza Hall Institute of Medical Research and a Director of the Australian Ballet.
In 2010, Mr Skala was appointed an Officer of the Order of Australia for service to the arts, business and commerce, and to the community.
Mr Skala was appointed to the CEFC Board with effect from 7 August 2017 for five years.

---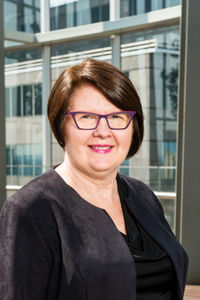 Leeanne Bond
Ms Bond is one of Australia's leading engineers and has extensive experience in the water and energy sectors in Queensland and the Northern Territory.
She serves on the boards of Snowy Hydro, Liquefied Natural Gas Limited, JKTech Pty Ltd, the Queensland Building & Construction Commission (QBCC) and Engineers Australia Ltd. She is also incoming Chair of Synertec Corporation. Ms Bond recently retired from the board of Coffey International Limited.  She has previously held board positions on a number of water and energy businesses, including Tarong Energy and the Queensland Bulk Water Supply Authority (Seqwater) and was Chair of Brisbane Water.  
Ms Bond held a variety of senior positions at Worley Parsons, including General Manager (Queensland, the Northern Territory and Papua New Guinea), where she negotiated project alliances and supervised contracts and projects with many Australian and international companies, prior to starting Breakthrough Energy Pty Ltd in 2006.  
Ms Bond was awarded Australian Professional Engineer of the Year in 2007. She is a fellow of the Australian Institute of Company Directors and an honorary fellow of Engineers Australia.
Ms Bond was appointed to the CEFC Board with effect from 7 August 2017 for five years.

---
Philip Coffey
Mr Coffey served as the Deputy Chief Executive Officer of Westpac Banking Corporation from April 2014 until his retirement in May 2017. As the Deputy CEO, Mr Coffey was responsible for overseeing and supporting relationships with key Westpac stakeholders, including industry groups, regulators, customers and government. He was also responsible for the Group's Mergers & Acquisitions function. 
Prior to this role, Mr Coffey held a number of executive positions at Westpac, including Chief Financial Officer and Group Executive, Westpac Institutional Bank.  Mr Coffey successfully led operations in Australia, New Zealand, the United States, the United Kingdom and Asia. He has extensive experience in financial markets, funds management, balance sheet management and risk management. Mr Coffey began his career at the Reserve Bank of Australia and has also held executive positions at Citibank.
Mr Coffey holds a Bachelor of Economics (Hons) from the University of Adelaide and has completed the Executive Program at Stanford University Business School. He is a graduate member of the Australian Institute of Company Directors and Senior Fellow of the Financial Services Institute of Australasia.
Mr Coffey is Chairman of the Westpac Bicentennial Foundation, a non-executive Director of Macquarie Group Limited and Macquarie Bank Limited, and a non-executive Director of Lend Lease Corporation Limited.
Mr Coffey was appointed to the CEFC Board with effect from 1 February 2018 for five years.
---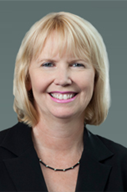 Laura Reed
Ms Reed has more than 20 years' experience in the energy infrastructure sector, including as Chief Executive Officer/Managing Director of Spark Infrastructure (ASX: SKI) from 2008 until May 2012. Before joining Spark Infrastructure, Ms Reed spent nine years at Envestra Limited (now known as Australian Gas Networks) in a number of senior financial roles, including Chief Financial Officer. 

Ms Reed is Chair of ERIC Alpha Holdings Pty Ltd and its subsidiaries, which owns the NSW government's 49 per cent stake in Ausgrid. In addition, Ms Reed is a Director and a member of the Remuneration and Nomination Committee and the Safety, Risk and Compliance Committee of Ausgrid. Ms Reed is also Chair of Epic Energy, which owns the Moomba to Adelaide gas transmission pipeline in South Australia, as well as a director of Canadian Utilities, ATCO Australia Pty Ltd and ATCO Gas Australia GP Pty Ltd.

Ms Reed holds an MBA from Deakin University and a Bachelor of Business (Accounting). She is a fellow of Certified Practising Accountants Australia.
Ms Reed was appointed to the CEFC Board with effect from 1 February 2018 for five years.
---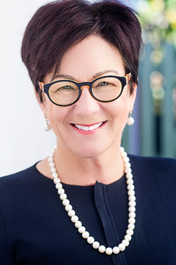 Andrea Slattery
Mrs Slattery has worked in the financial services industry for more than 27 years, including as founder and former Managing Director/CEO of the Self Managed Super Fund (SMSF) Association. Mrs Slattery is recognised as a leader in Australia's financial services, superannuation, investment and retirement sectors and led the transformational growth of the SMSF sector, which is the largest part of the Australian retirement industry. Mrs Slattery is also involved in the infrastructure, energy and innovation sectors.
Mrs Slattery has strong and deep relationships within the highest levels of government, as well as with regulators and industry, and is well known for her ability to influence culture, effective leadership and strategy.
Mrs Slattery has been a non-executive director for more than 26 years, and currently serves on the boards of AMP Limited, Argo Global Listed Infrastructure and the South Australia Cricket Association. She was previously on the board of ASX-listed Centrepoint Alliance Limited. Previous advisory appointments have included the Australian Government's Innovation and Investment Partnership, the Peak Superannuation Advisory Group and the Australian Treasury's Industry Consensus Working Group. Mrs Slattery was named Woman of the Year in the Australian Women in Financial Services Awards of 2014.
Mrs Slattery was appointed to the CEFC Board with effect from 1 February 2018 for five years.
---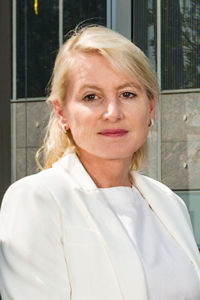 Samantha Tough
Ms Tough has had a distinguished and varied career in the energy and resources industries in Western Australia, with a 20 year career serving on boards. Ms Tough currently serves on the boards of Synergy and Saracen Mineral Holdings Limited. She is also the deputy Chair of the WA Academy of Performing Arts.
Ms Tough has previously been Chair of Retail Energy Market Company Ltd, Structerre Pty Ltd, Molopo Energy Ltd, Aerison Pty Ltd and Southern Cross Goldfields Ltd. She is also a former director of Cape plc, Strike Resources Ltd and Murchison Metals Ltd. Ms Tough's executive roles include General Manager North West Shelf at Woodside Energy Ltd; Director Strategy for Hardman Resources Ltd; Senior Vice President Natural Resources at the Commonwealth Bank and Project Director for the Pilbara Power Project.
Ms Tough completed a Bachelor of Laws and Bachelor of Jurisprudence at the University of Western Australia and worked as a barrister and solicitor before progressing to the commercial sector. She is a Fellow of the Australian Institute of Company Directors.
Ms Tough was appointed to the CEFC Board with effect from 7 August 2017 for five years.

---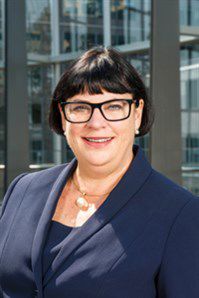 Nicola Wakefield Evans
Ms Wakefield Evans is a non-executive director of Macquarie Group Limited, Lend Lease Corporation Limited, BUPA Australia & New Zealand and the national board of the Australian Institute of Company Directors. She is also a member of the Takeovers Panel and on the board of the University of New South Wales Foundation. 
Ms Wakefield Evans has more than 29 years' legal experience. She was a partner of King & Wood Mallesons for 20 years before retiring from the partnership in September 2013.
During her time at King & Wood Mallesons, Ms Wakefield Evans held a variety of part-time and full-time management positions, including Managing Partner, Practice and Managing Partner, International (located in the Hong Kong office) with responsibility for the development and growth of the international practice and the Hong Kong, China and London offices of King & Wood Mallesons.
Ms Wakefield Evans' key areas of industry expertise include resources and energy, infrastructure, airports, financial services, technology and media and communication.
Ms Wakefield Evans was appointed to the CEFC Board with effect from 7 August 2017 for five years.