Iconic red-centre resort's solar reduces trucked-in fuel needs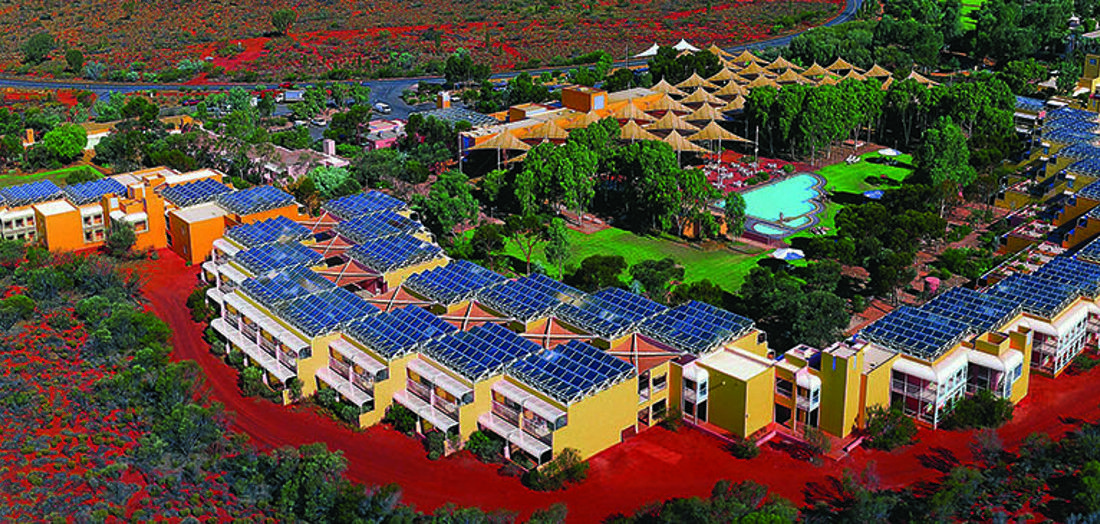 Location

Northern Territory
Investment

Solar
Category

Renewable energy
Reducing emissions in tourist hot-spot
Australia's red centre is continuing its growth as the solar centre with 1.8MW of Solar PV generating power at the award-winning Ayers Rock Resort.
The Northern Territory resort is using solar to cover up to 30 per cent of its daytime power use, or about 15 per cent of its annual overall energy use, while reducing the need for the use of trucked-in fuel.
Australian renewable energy company Epuron constructed the project across five resort sites. 
Epuron provides the solar energy supply under a long-term agreement with the resort's owners, Voyages Indigenous Tourism Australia, which is wholly owned by the Indigenous Land Corporation (ILC), a corporate Commonwealth entity.
The CEFC committed $4.7 million towards the $7 million project, which was commissioned in March 2016.
Upskilling Australians on remote-area solar
The CEFC finance encouraged additional private sector investment in renewable energy and helped to build Australia's technical experience in remote-area solar installation and maintenance.
The CEFC finance was repaid in November, 2018.
The CEFC has also financed an expansion to Epuron's Uterne solar power station at Alice Springs to 4.1MW.
Northern Territory, Solar, Renewable energy