Major solar farm for Victoria uses tech to boost grid, offers new PPA model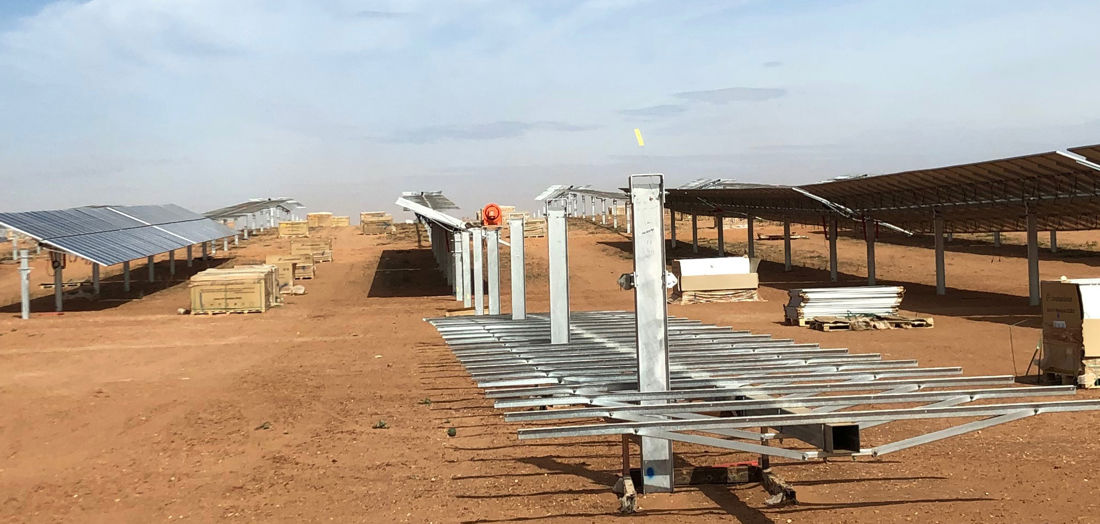 Location

Victoria
Investment

Solar
Storage
Category

Renewable energy
Australian first for Total Eren
The 200MW (AC) Kiamal Solar Farm, near Ouyen in north-west Victoria, is the first Australian project for major French renewable energy independent power producer Total Eren.
On completion, Kiamal Solar Farm is expected to generate enough power for 133,500 homes and abate 610,000 tonnes of carbon emissions annually.
Synchronous condenser
The project will use a 190MVAr synchronous condenser to improve grid strength in the region, facilitating a timely connection to the Victorian Transmission System, as well as strengthening the grid in north-western Victoria for the longer term.
Synchronous condensers operate in a similar way to large electric motors and generators and enable the grid to resist large changes in power system frequency that arise from imbalances in supply and demand.
Total Eren is also working with TransGrid to deliver a new 220 kV Kiamal Terminal Station and Collector Substation, with the two 180MVA transformers designed and manufactured locally by Wilsons Transformers in Victoria.
190MVAr
synchronous condenser
New model for PPAs
Kiamal's estimated output is fully contracted through a collection of long-term offtake agreements that involves energy companies Alinta and Flow Power, Zero Emissions Water - a consortium of 13 water authorities, and Mars Australia.
The patchwork of PPAs represent a new model that demonstrates a way forward for manufacturers, governments and other major commercial enterprises seeking ways of controlling their future energy costs.
"With our first project in this country, we are excited to be able to contribute to the shift towards renewable energy in Australia and to local development in Victoria …  of what will be the largest PV power plant in Victoria and one of Total Eren's largest solar assets worldwide."
David Corchia, Total Eren.
Victoria's largest solar farm
The Kiamal development is Victoria's largest solar farm. It will include more than 718,000 PV panels with single-axis trackers covering some 500 hectares of land. It is expected to produce enough electricity to meet the needs of more than 133,500 homes and displace more than 610,000 tonnes of carbon dioxide emissions annually. 
Total Eren is the majority equity investor in Kiamal Solar Farm, while the CEFC has taken a $51 million equity stake. The solar farm is also supported by a debt financing package of approximately $250 million involving Australian and European banks ANZ, ING and Natixis.
Total Eren is seeking to expand the Kiamal Solar Farm with a second stage and is exploring commercial options for battery storage up to an approved 270MW/1,080MWh.
Victoria, Solar, Storage, Renewable energy