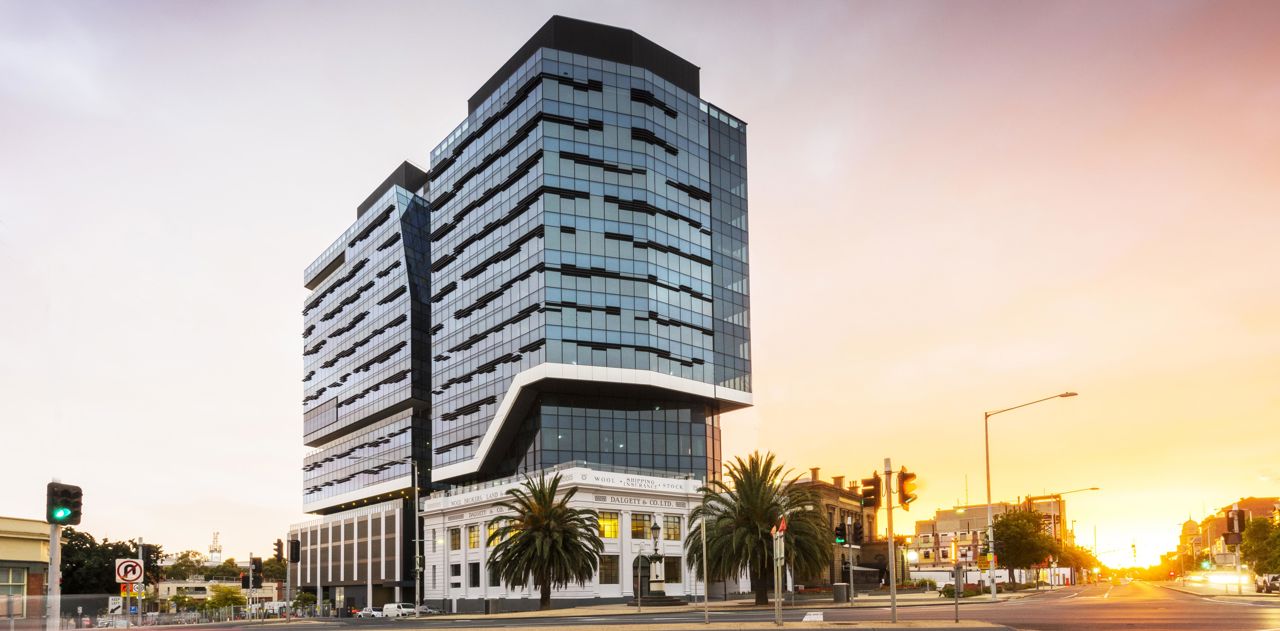 Insights
Transforming
commercial property with
clean, green makeover
Sustainable office design for Geelong icon
1 Malop Street presented an opportunity to set a new standard in commercial office sustainability. The goal: to deliver Victoria's first multi-storey 5.5 Star NABERS energy rated office building and achieve a 25 per cent reduction in greenhouse gas emissions compared to the initial design.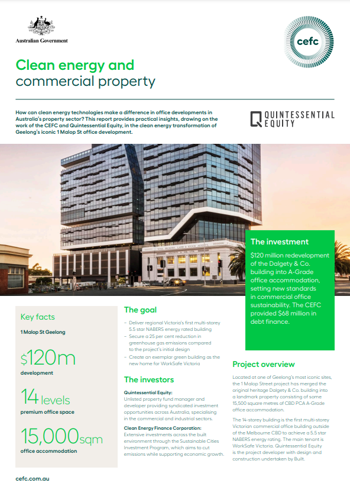 Read our Insight
Clean energy and commercial property
February 2019
How can clean energy technologies make a difference in office developments in Australia's property sector? This insight details practical learnings drawn from the clean energy transformation of Geelong's iconic 1 Malop St office development. 
Read more
Our investment
Quintessential Equity developed the award-winning 1 Malop Street project as an exemplar of energy efficient design. Now home to WorkSafe Victoria, the development merges an original Dalgety & Co building with landmark office space.  
Sustainability initiatives include a highly efficient façade system, air leakage testing, highly efficient lighting systems and controls, and 90 kW of rooftop solar to deliver 15 per cent of the base building energy. The building received Platinum Core and Shell Certification.
High quality and sustainable urban design is increasingly important as the population densities of our cities grows. With many commercial buildings having a lifespan of more than 40 years, clean energy solutions can make a substantial difference to their lifetime emissions.