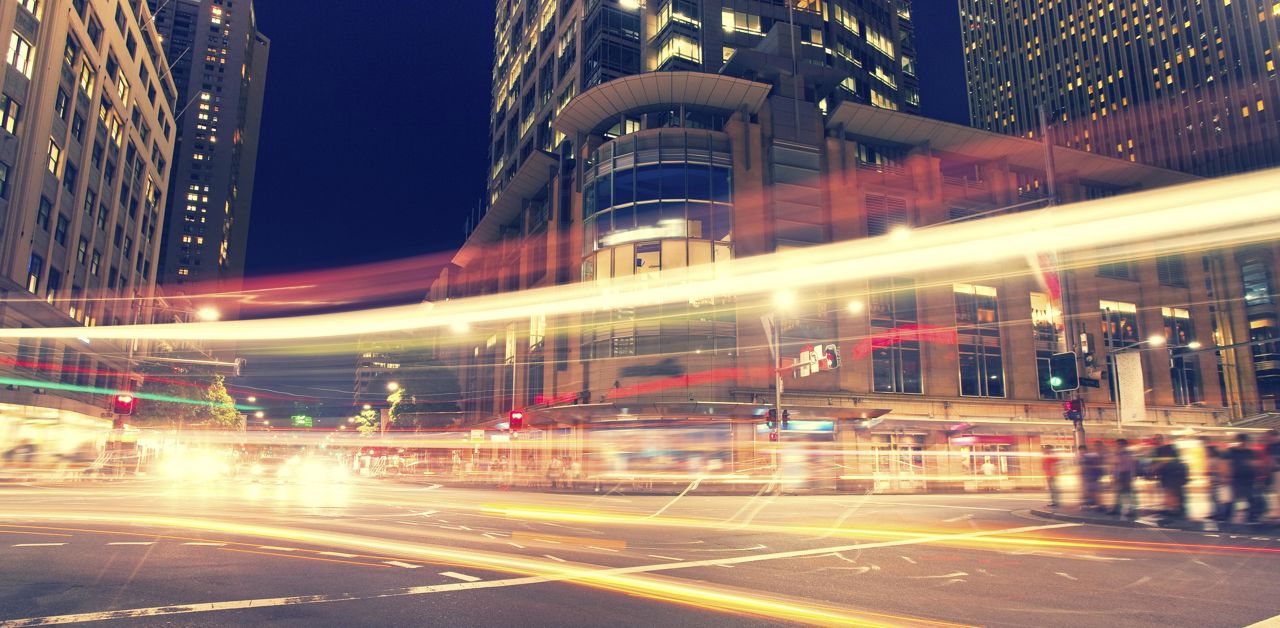 Insights
Decarbonisation Futures:
Solutions, actions and benchmarks
for a net zero emissions Australia
How to bridge the gap between Australia's climate commitment and implementation
This report identifies the priority actions for achieving net zero emissions across all sectors of the Australian economy, as well as the new technologies and pathways for achieving net zero emissions by 2050.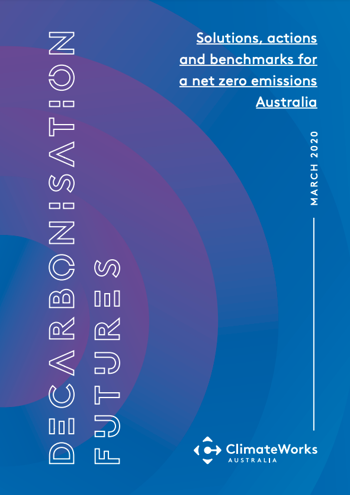 About this report
Decarbonisation Futures: Solutions, actions and benchmarks for a net zero emissions Australia
March 2020
Decarbonisation Futures: Solutions, actions and benchmarks for a net zero emissions Australia was developed by Climateworks in partnership with CSIRO.
Read more
Aligning with the Paris climate goals requires technology uptake to be significantly accelerated compared to current trends. Widespread, rapid deployment of mature technologies can achieve much of what is needed this decade and can accelerate immediately, while substantial investment in research, development and commercialisation can close the gap to zero emissions across sectors.
about the industry
Net zero emissions market drivers
Net zero emissions by 2050 or earlier is fast becoming the norm in support of the Paris climate goals to limit global temperature rise to 2 degrees Celsius and pursue efforts to restrain warming to 1.5 degrees.
Globally and in Australia, major corporations, investors and governments are already moving to align their strategies with the goal of net zero emissions.
Achieving net zero emissions across the economy and in every sector relies on the four pillars of decarbonisation: enhanced energy productivity; 100 per cent renewable energy; electrification and fuel-switching; non-energy emissions reductions.
report findings
Market potential
Australia, and the world, has limited time to reach the net zero emissions required to stay within the Paris Climate Agreement goals. For Australia, this will require immediately accelerating the deployment of mature and demonstrated zero-emissions or best available technologies and rapidly developing and commercialising emerging zero-emissions technologies in harder to abate sectors.
Businesses can move their operations away from high-emissions processes or inputs to zero-emissions alternatives, and transition their workforces to be developing low-emissions products and services.
Individuals can demand carbon neutral products in almost every sector as well as investments (for example, ethical superannuation and banking products) providing a strong signal to peers, businesses and governments.
Technology research, development and innovation can help overcome inherent challenges, accelerate uptake of solutions and provide new ways of working, potentially benefiting multiple sectors.