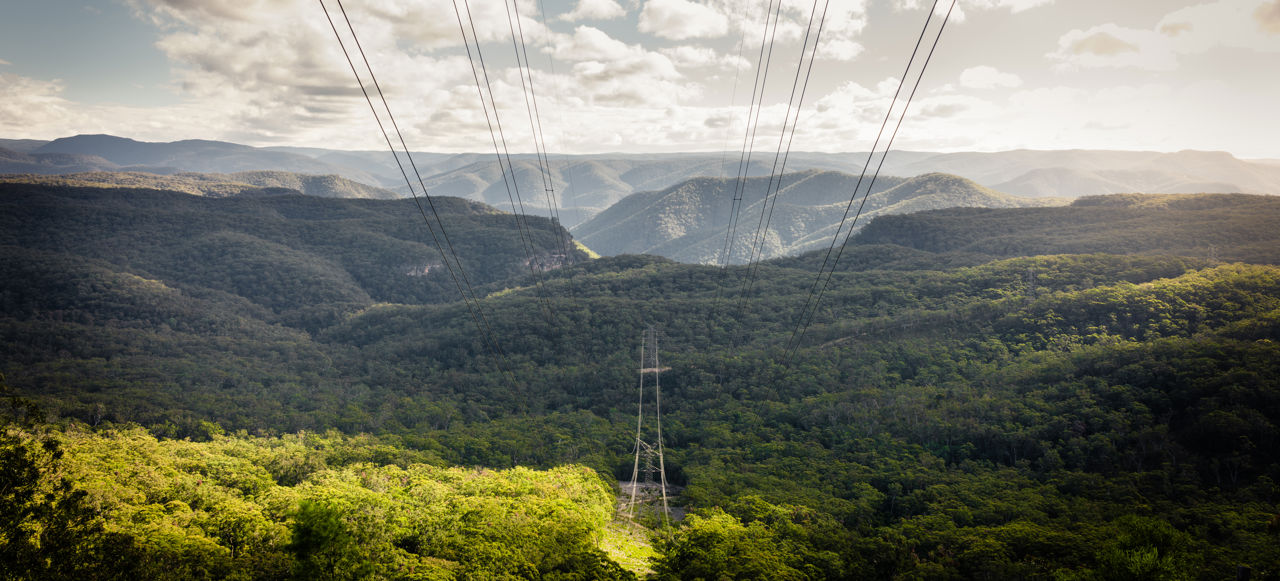 Insights
Issues paper:
Reshaping infrastructure for a
net zero emissions future
The role that infrastructure assets can play in reducing Australia's greenhouse emissions
This report explores the challenges and opportunities in reshaping transport, energy, water, communications and waste infrastructure for a net zero emissions world. The paper is the first step in a broader effort to reshape Australia's infrastructure agenda and makes the case for why emissions reductions should be prioritised in infrastructure advice and decisions today.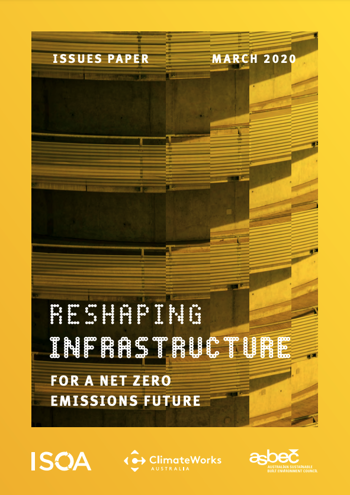 About this report
Issues paper: Reshaping infrastructure for a net zero emissions future
March 2020
Issues paper: Reshaping infrastructure for a net zero emissions future was developed by the Infrastructure Sustainability Council (ISC), ClimateWorks Australia and the Australian Sustainable Built Environment Council (ASBEC), with the support of the CEFC.
Read more
Infrastructure transformation is critical to the decarbonisation of the economy. Australia's ports, cities and airports can all play a role in achieving net zero emissions, delivered alongside sustainable growth and development.
about the industry
Infrastructure market drivers
Around 70 per cent of Australia's emissions are associated with infrastructure projects. Infrastructure assets built today will still be operating in 2050 when countries like Australia are expected to reach net zero emissions under the Paris Climate Agreement.
Governments and private investors are spending record amounts of money on new infrastructure. At the same time, infrastructure is facing pressure from both government and private investors to prepare for net zero emissions.
Investors are increasingly seeking assets with lower climate driven investment risk, aligning with ESG requirements.
report findings
Market potential
Due to its large scale and scope, the infrastructure sector could be transformative in supporting Australia's transition to net zero emissions.
While infrastructure bodies set the infrastructure agenda, emissions reduction needs to be prioritised in all stages of infrastructure planning, business case development, delivery and operation.
Different infrastructure projects, sectors, stakeholders, and classes of infrastructure assets face unique challenges in reducing their emissions. Solutions that respond to these unique challenges, appropriate to the context of each project, need to be identified and developed.