Canada's pension funds bet big on Australian agriculture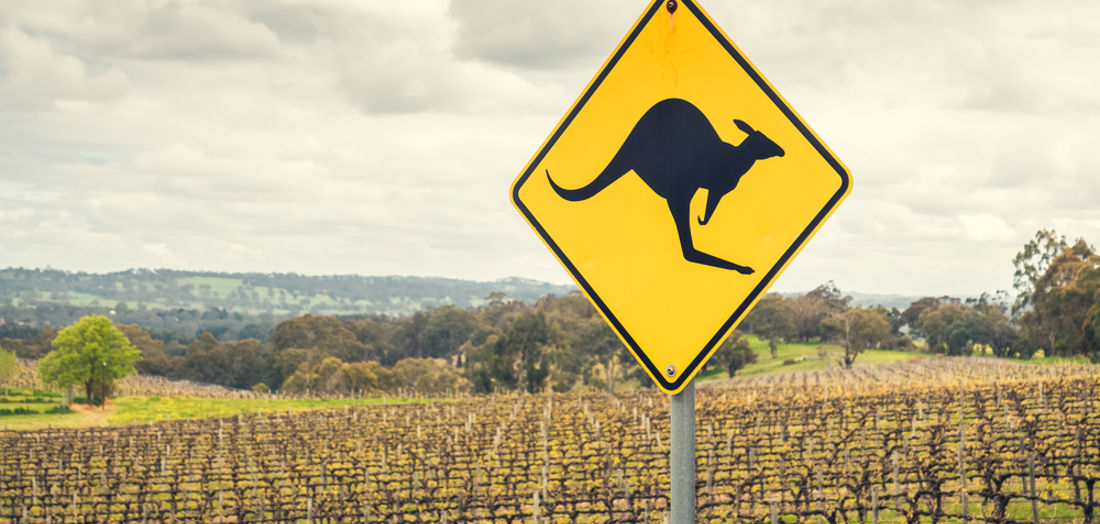 This article originally appeared in AsianInvestor. Republished with permission.
15 October 2023
By Lucas Cacioli 
Over the last three years, Australia's agriculture and farmland have been in high demand for institutional investors in Canada searching for diversification and sustainability. 
Focused on sustainable investments and decarbonisation targets, Canadian pension funds have been increasingly attracted to the agriculture and farmland sectors in Australia.
Significant investments in these sectors have come from the Caisse de dépôt et placement du Québec (CDPQ), Alberta Investment Management Corporation (AIMCo), Ontario Teachers' Pension Plan, and the Public Sector Pension Investment Board (PSP Investments).
"We are excited about the opportunity in Australian agriculture – both around contributing to our sustainability goals and generating a positive return," Nicolas Leyssieux, managing director at CDPQ told AsianInvestor.
The $304-billion Canadian pension fund partnered with the Clean Energy Finance Corporation (CEFC) to establish a new sustainable agricultural platform in Australia in July 2023.
The $100-million (A$150-million) investment from Canada's second largest pension fund in Wilga Farming will bring in substantial new capital and spearhead the effort to decarbonise Australian farms, while also boosting farm production at the same time.
"Through our Sustainable Land Management strategy, we are committed to investing alongside organizations that are moving the needle on sustainability in the agricultural sector by contributing to its decarbonisation," said Leyssieux who leads the initiative.
Meanwhile AIMCo has also broadened its agricultural focus to include investments in Australian agriculture. Back in September 2021, AIMCo became a co-owner of Lawson Grains, an Australian agricultural company specialising in the production of cereals and vegetable oils.
Similarly, the Australian agricultural arm of the Ontario Teachers' Pension Plan acquired a majority stake in Mitolo Family Farms last year.
PSP investments has also made noteworthy investments in Australian agriculture. Last year the fund consolidated the management of their majority-owned Australian broadacre cropping businesses, BFB and Daybreak Cropping, to create one of the leading cereal cropping operations in Australia.
PSP Investments also acquired a walnut farm in Australia through its investment in the publicly listed Australian agricultural company, Webster.


DIVERSIFIED RETURNS
The interest from pension funds in this sector reflects the potential for stable returns and long-term growth in the Australian agricultural industry, according to QIC's head of natural capital Tom Murphy.
QIC, a government-owned investment company, has invested in Australian agriculture through its subsidiary, QIC Natural Capital which manages a portfolio of agricultural assets across Australia, including farmland.
"From our perspective, the long-term value proposition of Australian farmland is really twofold," Murphy told AsianInvestor.
"First, the long-term capital appreciation of large-scale farming land in Australia is in the vicinity of 5% and long-term operating income yield generally sits between 3% and 5%," he said.
There's also a well-documented track record of agriculture's historically high correlation with inflation rates, with the NCREIF Farmland Index's Total Return providing returns more than double the inflation rate since 1991.
"Australian farmland has ideal correlation characteristics to traditional portfolio assets – exhibiting negative correlations with fixed income assets and low positive correlation with international and domestic equities," said Murphy.
Even compared to other unlisted asset classes such as real estate and infrastructure, correlations over the last 20 years remain in the low teens, he said.
Secondly, beyond agriculture, Murphy said Australian farmland has opportunities for institutional investors actively seeking nature-based investments, in the form of biodiversity, reef and carbon credits (ACCUs).
"To quantify this opportunity, there were 1.1 million ACCUs issued in July 2023, while annual demand is expected to reach 60 million by 2030. The force of systemic change, both regulation and market driven, to finance climate change mitigation places a premium on nature-based outcomes," said Murphy.
Australian farmland – through natural capital strategies – is well-positioned to deliver these nature-based outcomes at a scale that is globally significant.


SUSTAINABILITY
Along with providing stable returns, the investments into Australian farmland fit into the larger global push towards sustainable agriculture and decarbonization according to Heechung Sung, head of natural capital at CEFC.
"Sustainable agriculture is critical to balance the food production needs of a growing global population and to ensure that the natural environment is managed properly," Sung told AsianInvestor.
Currently, most agriculture production globally is managed by family farmers, including in Australia.
"In order to deploy different technologies and change of practice, investment capital is very much needed. Put simply, the world has to produce more with less, which does represent an opportunity," she said.
CEFC's investment with CDPQ is designed to put into practice sustainable farming, with a focus on applying emissions reducing technologies without sacrificing returns, according to Sung.
"We are signalling to the market that sustainable farming can generate attractive returns whilst at the same time, address climate change through emissions reducing technologies and practices," she said.
"The sector also has enormous potential to help better sequester carbon which not only enhances the landscape but contributes to its performance."
 
In the news, 2023