Plastic fantastic: Inside Australia's plastics revolution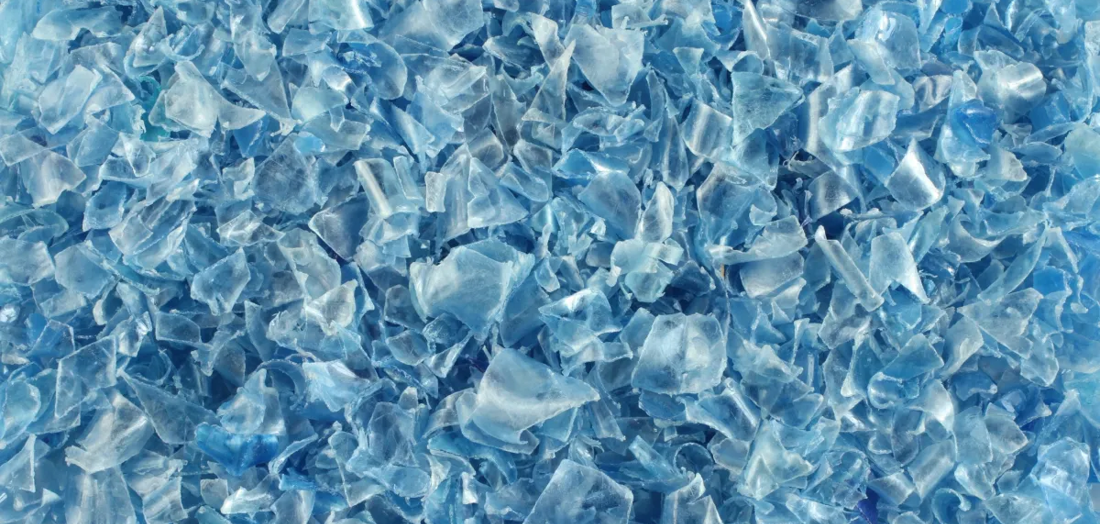 1 May 2023
Kate Burgess for The Fifth Estate
INDUSTRY DEEP DIVE: No matter which way you look at it, the problem of plastic pollution is petrifying. Perhaps the scariest statistic is that on the current trajectory, by 2050 the volume of plastic by weight will exceed that of fish in the sea.
Plastics recycling has been around for decades in Australia, yet after all this time we're still not very good at it. Just 13 per cent of plastic used is recycled, and 84 per cent ends up in landfill, according to the National Waste Report 2020.
Kerbside recycling has had limited success at recycling certain types of plastic – such as PET and High-Density Polyethylene (HDPE) used to manufacture soft drink bottles and milk bottles respectively. These plastics are mechanically recycled, which involves sorting, cleaning and then shredding the plastic down into small pellets that can be used to manufacture plastic bottles.
However, the soft plastics that are ubiquitously found in food packaging, which are made of polypropylene (PP) or Low Density Polyethylene (LDPE), mostly end up going to landfill. Yes, in 2023 we are still throwing out most of our food packaging.
Food-grade plastics need to be recycled to a higher standard, and mechanical recycling does not work for soft plastics, especially those containing several types of polymers or other materials such as layers of foil.
Chemical recycling, which typically uses large amounts of heat to break plastics down into their constituent parts – resin oils and fillers used to colour them – is rapidly being commercialised but processing plants are still scaling up in capacity.
Australia's capacity to recycle plastics only tells part of the story. To have a fully functional circular economy, the waste value chain needs to have three economically functional parts, says Mac Irvine, the Clean Energy Finance Corporation's investment lead.
"There are three key elements. First is the feedstock – you need to have the right type, composition, and value," Irvine says.
"Then there is the technology – fortunately in plastics, a lot of the technologies are commercially proven. Third, and probably the biggest challenge is having demand for the recycled product, in terms of both volume and price. You need to be able to sell the product that is created [from the recycling process]."
REDCycle was the most serious attempt to build a recycled plastics valued chain, however the company went into liquidation in late 2021 after it was discovered to be stockpiling tonnes of plastic in the wake of a fire at its processor Close the Loop's facility.
REDCycle executives also blamed COVID-19 for increased amounts of plastic that consumers deposited at grocery store collection bins because they were consuming more products at home during lockdowns. The scheme originally collected 1500 tonnes of soft plastics, but this quickly mushroomed into 7500 tonnes within two years.
Despite the highly visible media scrutiny of REDCycle, it is small fry compared to the 350,000 tonnes of soft plastic that Australian consumers discard each year.
Coles, Woolworths and other retailers involved in the REDCycle fiasco have formed a Roadmap to Restart action group, which has taken custody of the plastic stockpiles and have pledged to recycle it.
Initially this will involve sending it overseas, due to the size of the stockpile, but once a handful of chemical recycling facilities come online over the next 18 months, the plastics will be processed domestically.


Do it at the kerbside – Australian Food and Grocery Council's trial
The REDCycle scheme hinged on consumers' willingness to drop off their plastics at supermarkets. To be fully effective, plastics need to be collected as part of regular kerbside waste pickups.
Australian Food and Grocery Council is working on a kerbside collection trial with six councils in Victoria and South Australia. The 10,000 households involved in the scheme put their soft plastics in special brightly coloured orange bags, which they then placed into their household recycling bins.
Three months into the one-year trial, consumers who had not previously dropped off their soft plastics at stores reported that they used the new collection method.

Taking it national
The next step is to roll out a National Plastics Recycling Scheme, to enable most councils around the country to participate. Due to the lack of processing capacity and end user market, scaling up this initiative will take several years, National Food and Grocery Council chief executive Tanya Barden says.
"We are working with councils to expand the reach of the scheme – we hope to expand to 7000 households later this year. We are trying to understand the timing when new processing facilities will come online. Several companies have made commitments to build these facilities. Other material recovery facilities will need to be updated and modernised to be better able to sort plastics."
Besides council involvement, the scheme will only be able to meet its ambition to recycle 190,000 tonnes of plastic annually if the food manufacturers purchase the recycled plastic (or oil to make into plastic). A handful of companies including Nestlé, Mars and PepsiCo supported the trial phase of the project, and Barden is now looking to raise a further $2 million for the expansion phase.


But will manufacturers buy recycled plastics?
Ultimately, the model will only work if there is a price signal or some other motivator to encourage manufacturers to purchase recycled plastic. Currently, recycled plastic is multiples more expensive than virgin plastic, and this is set to remain the case for some time.
Barden is circumventing this issue by compelling manufacturers who sign up for the scheme to guarantee they will purchase a given amount of recycled product or be issued with penalties.


National Plastics Plan and the Australian Packaging Covenant
Many in the industry would like governments to mandate the amount of recycled plastics used in packaging while the economics of recycled plastics catches up with virgin materials.
The federal National Plastics Plan and the Australian Packaging Covenant have both set a target of 50 per cent recycled content to be used in packaging by 2025, however, both of these targets are not mandatory for individual companies.
Manufacturers such as Colgate, Mondelez (Cadbury's parent company) and Nestlé have already started using recycled plastics in their packaging to meet consumer demand, but many only use it for the most highly visible product lines, according to the marketing and communications manager of recycling company Licella, Andrea Polson.
"To create the environment where this is going to be successful, a target won't be enough. Some companies will import the recycled content because it is not available domestically," she says.  
"A recent European study found it will take five years for advanced recycling products to be cost comparative with virgin plastics. It's a whole of system transformation and the whole system will need to catch up."
A spokesperson for the Department of Climate Change, Energy Efficiency and Waste said it was "consulting with industry and state and territory governments to develop a regulatory framework that will support and monitor industry progress against design and circularity objectives" but did not specify how the regulations would be enforced at an individual company level.
Stakeholders are due to participate in a Policy Impact Assessment process in late 2023, after which environment ministers will consider a proposed reform model in early 2024. Once this has been agreed the new regulations will be implemented, likely in 2025, the spokesperson added.

Plastic processors muscle in
Licella is developing an advanced chemical recycling facility in Altona, Victoria, using its patented hydrothermal liquefaction technology which uses high pressure hot water to transform many types of plastic into oil that can be directly substituted for fossil crude.
After trialling the technology at a demonstration plant in Somersby, on the New South Wales central coast, Licella's subsidiary Advanced Recycling Victoria completed a feasibility study last year that found it could sell the recycled oil to petrochemical manufacturers such as Viva Energy in Victoria before deciding to go ahead with the project.
The 20,000 tonne first stage is expected to complete in the second half of 2024, before scaling up to 50,000 in stage two and 120,000 tonnes in stage three.


Advanced plastics recycling projects
On the other side of Melbourne, Australian Plastics Recycling is developing a 50,000 tonnes per annum facility in Dandenong South that will use pyrolysis technology to process LDPE, HDPE and PP into oil for use in food-grade products and is expected to begin operating towards the end of this year.
Samsara, which has funding from the CEFC, is using an innovative technology using bacteria that create an enzyme which consumes plastic and is developing a 20,000tpa facility in Melbourne.
The UK's Plastic Energy, French clean tech firm Axens and Qenos are together developing a facility that will use Thermal Anaerobic Conversion (TAC) to convert 100,000 tonnes household soft plastics into polyethylene, while BrightMark is building a facility in Parkes, NSW that will repurpose up to 200,000 tonnes of all types of plastics into low-sulfur diesel, wax and naptha.
The Fifth Estate's investigations revealed soft plastics recycling facilities with a combined 510,000 tonne capacity is under construction in Victoria and New South Wales, which will complement the existing or planned PET and HDPE capacity.
If all projects come to fruition, this would easily cover the 350,000 tonnes of soft plastics that are discarded annually.
The business case for converting plastics into oils is more robust in locations where the recycled product can be on-sold to oil refiners, such as around Melbourne and Geelong which process oil extracted from the Bass Strait.
While Sydney has a handful of hard plastic processing facilities, there are no dedicated soft plastics projects underway. Small-scale household waste collectors such as RecycleSmart are sending their plastics to APR in Victoria, however once the NPRS is fully scaled, the collected volumes will be too large to transport, and would incur significant CO2 emissions.
The investigation did not reveal any soft plastics recycling capabilities in other Australian states, although there are hard plastics recycling plants in Brisbane and Perth.


Conclusion: an embarrassment with loads of upside
Australia's embarrassing soft plastics problem was laid bare when REDCycle's enormous stockpiles were portrayed in the media. Achieving a fully circular value chain for problematic materials like plastics will take years of concerted effort and effective government regulation.
But with consumers increasingly factoring in sustainability to their purchasing decisions and manufacturers eager to demonstrate their social licences, circularity feels inevitable.
Perhaps the biggest carrot for this nascent industry is the export industry that awaits once the domestic market's plastic processing needs have been satiated, with experts pointing to a global undersupply of recycled soft plastics.  
In the news, 2023