Australian Unity launches green bond fund with CEFC and Crestone as cornerstone investors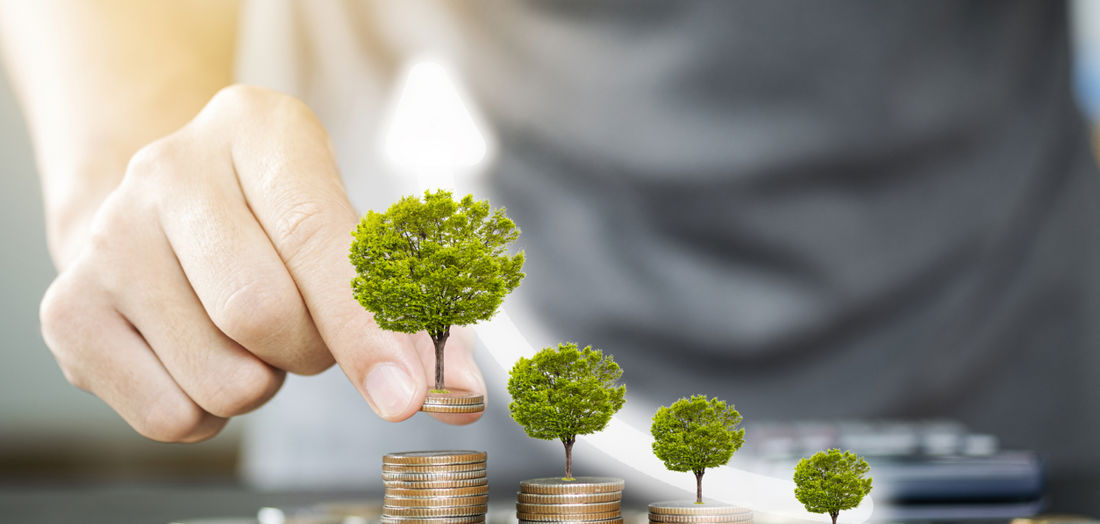 Joint Media Release
7 July, 2020
Australian Unity has launched a new green bond fund backed by cornerstone investments from Clean Energy Finance Corporation (CEFC) and clients of Crestone Wealth Management.
The Australian Unity Green Bond Fund invests in a combination of green, social and sustainable fixed interest securities with the primary purpose of helping to lower carbon emissions.
The Fund is available to wholesale investors and is managed by Australian Unity's in-house cash and fixed interest team, Altius Asset Management (Altius) led by Bill Bovingdon.
Geraldine Barlow, Executive General Manager – Investments, Australian Unity, said Altius were pioneers in sustainable fixed interest investments, having launched Australia's first sustainable fixed interest fund in 2014.
This initiative continues the expansion of Australian Unity's responsible investment capability following increasing demand from our customers and members. As a mutual and wellbeing organisation, owned by its members, Australian Unity has an important role to play in developing and expanding the range of responsible investments available to Australian investors.
Bill Bovingdon, Chief Investment Officer for Altius said the catastrophic Australian summer had intensified investor demand for sustainable investment options in the market.
"A devastating bushfire season has brought the climate crisis conversation to the fore as investors seek ways of putting their money to work with investments that can make a positive difference," he said.
"We believe there is a growing interest in what is already a sizeable market. A number of large Australian super funds, implemented asset consultants and general insurers have all expressed interest in green debt markets", Mr Bovingdon said.
CEFC CEO Ian Learmonth said the CEFC was proud to be part of the creation of the first dedicated green bond fund in the Australian market.
Investment products that provide market returns as well as positive environmental outcomes offer an attractive way for institutional and wholesale investor capital to support Australia's transition to a low emissions economy.
"There is strong demand for responsible investment products among Australian investors. We are at the cusp of a long-term trend toward sustainable finance and market leaders such as Australian Unity will be a key part of this transition.
"By supporting this new offering the CEFC, Crestone and their clients, along with Australian Unity's clients, are providing additional strength to this rapidly growing sector."
Michael Chisholm, Crestone CEO said that this was a first for Australians and something that our clients are excited about.
We are encouraged and excited to partner with the CEFC and Australian Unity, both renowned leaders in sustainable investing. We are committed to scaling sustainable investing in Australia and providing valued-aligned investment solutions for our clients.
About Australian Unity
Established in 1840, we're Australia's first member-owned wellbeing company, delivering health, wealth and care services. We're committed to real wellbeing for all Australians, and for us, real wellbeing means so much more than physical health. It's about your standard of living and feeling safe in your home. It's your personal relationships and being connected to your community. It's about what you want to achieve in life, while having the security to get out and do what makes you happy.
Being a member-owned company—also called a mutual— means we're owned by our members, not shareholders. That gives us the freedom to invest money back into the services and solutions that matter most to our members, customers and the Australian community. We can also make long-term decisions.
About the Australian Unity Green Bond Fund
The Australian Unity Green Bond Fund (the Fund) is managed by Australian Unity's in-house cash and fixed interest manager, Altius Asset Management.
The Green Bond Fund invests in a range of green, sustainable and social bonds from providers that conduct their business and apply capital responsibly, giving consideration to a range of ESG issues with the primary purpose of helping to lower carbon emissions.
Investment in the Fund is available to Wholesale Clients as defined by the Corporations Act in Australia.
About Altius Asset Management
Australian Unity's in-house cash and fixed interest team is responsible for more than $2bn in funds under management including responsible investment initiatives in cash and fixed interest.
About Crestone Wealth Management
Crestone Wealth Management provides wealth advice and portfolio management services to high-net-worth clients and family offices, not-for-profit organisations and financial institutions.
Crestone has more than 200 employees, including 82 investment advisers who have worked together as a team for many years. We have offices in Brisbane, Melbourne and Sydney. We service clients from all over Australia, including Perth, Canberra, Darwin and Adelaide.
As an owner-operated company, we promote a partnership culture of accountability and high performance, with oversight from a formal corporate governance structure, delivered through a Board of Directors and Executive team. 
Important information
The Australian Unity Green Bond Fund and Altius Sustainable Bond Fund are issued by Australian Unity Funds Management Limited ABN 60 071 497 115 AFS Licence 234454. Information in this media release is general advice only and does not take into account the objectives, financial situation or needs of any particular investor. In deciding whether to acquire, hold or dispose of the product(s) investors should read the relevant offer document and seek professional financial and taxation advice. For more information please visit australianunity.com.au/wealth.
Media release, 2020