Blind Creek Solar Farm wins planning approval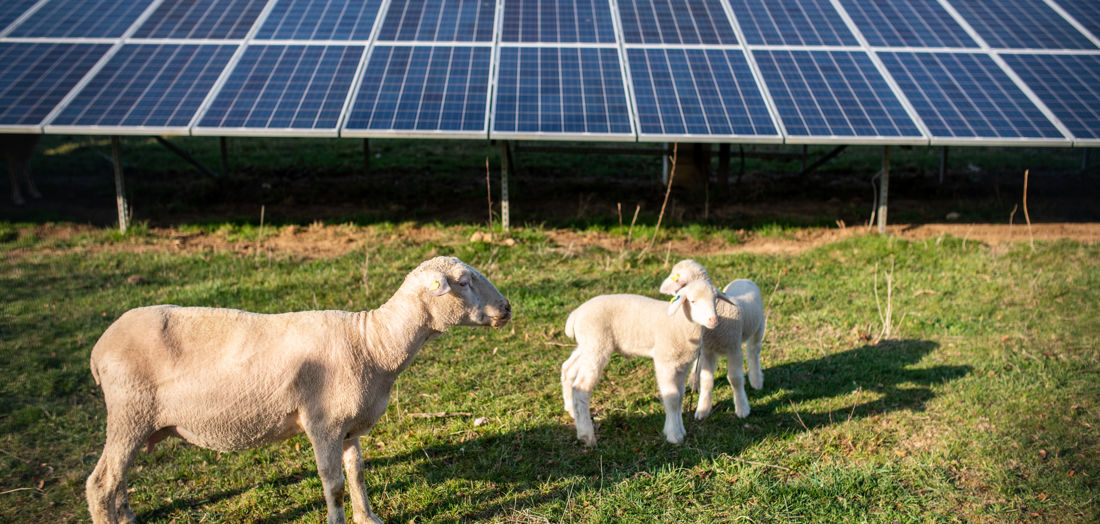 The CEFC congratulates Octopus Australia on the Blind Creek Solar and Battery Project after it received planning approval from the NSW Department of Planning and Environment. The CEFC committed up to $5 million to the solar farm. Find out more about our investment in the Blind Creek Solar Farm and how regenerative agriculture can work with solar and storage.  
Niall Brady, CEFC Head of Solar and Battery Storage at the CEFC, said: "This is an exciting step forward in the development of the Blind Creek Solar Farm, which is set to make a significant contribution to our energy transition as we pursue net zero emissions. Blind Creek demonstrates the many benefits of co-locating renewable energy with regenerative agriculture and the importance of working together with local communities. Congratulations to Octopus on this next important step for the Blind Creek Solar Farm." 
Octopus Australia media release 
Blind Creek Solar Farm Receives Planning Approval 
Octopus Australia and the Clean Energy Finance Corporation (CEFC) are pleased to announce that Blind Creek Solar Farm, a joint venture between the two dedicated renewable infrastructure businesses, has received Development Consent from the NSW Department of Planning and Environment. 
Blind Creek Solar Farm is located near Bungendore in New South Wales, between the major load centres of Sydney and Canberra. Connecting to a strong part of the existing high voltage network, the project will make a significant contribution to NSW's energy transition.  
The project has received approval for up to 350 MW of solar and 300 MW of battery storage. The integrated nature of the solar and storage system means the site will be able to write innovative power purchase agreements shaped to the usage of large energy users in NSW.  
Once built, the solar farm will produce enough energy to power approximately 124,000 houses. In 2022, Blind Creek Solar Farm won the Clean Energy Council's community engagement award for its pioneering benefit sharing scheme and agri-solar initiatives. Over the lifetime of the project, the community will share in up to $3.5 million in financial benefits.  
Sonia Teitel, Octopus Australia Co-Head of Investment and Development commented "We look forward to working with the local community to maximise the tangible, economic benefits from the project, including jobs, and the flow-on effects to local businesses. We believe hybrid solar, storage and agriculture projects are the best way to optimise firmed generation and land usage. We are excited to progress Blind Creek Solar Farm to achieve its next major development milestones and believe that it will be a perfect addition to our growing portfolio of renewable energy projects in Australia. 
In particular, the Blind Creek Solar Farm will continue Octopus Australia's and the CEFC's push for innovative integrated solar and storage sites to allow for firmed generation from renewable energy. We have previously announced the Fulham Solar and Storage project in Victoria (80 MW solar and 64 MW/110 MWh DC coupled BESS), which was recently awarded a VRET2 contract and is scheduled to be the first firmed renewable energy plant connected in Australia".  
Media release, 2023