Bolt Bikes supercharges e-bike business with $16m capital led by CEFC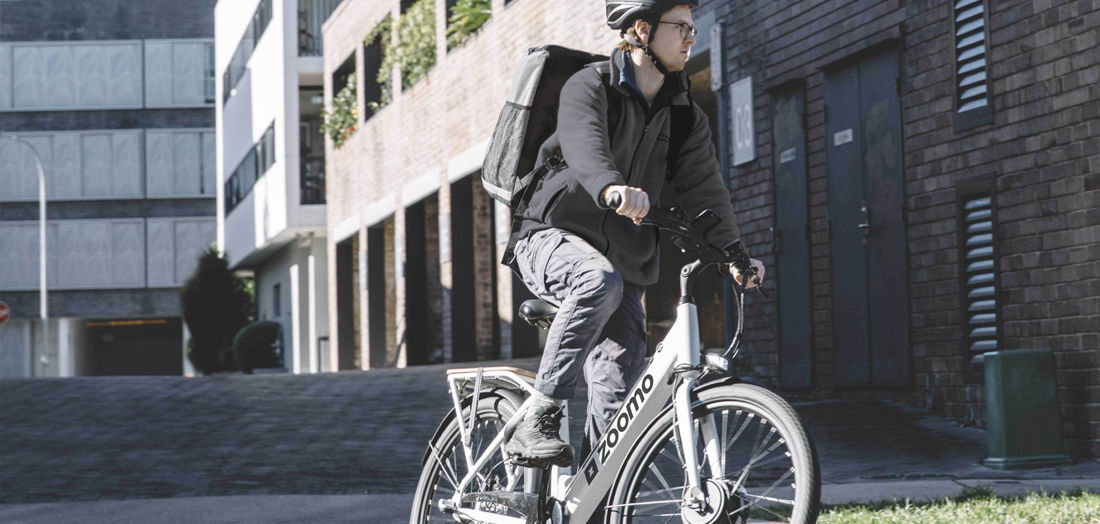 Joint media release
25 August 2020
Bolt Bikes, the mobility startup, today announced it has completed a combined equity and debt capital raise of AU$16 million to accelerate its global growth and expansion into new categories. 
The Australian based startup is also announcing a rebrand with a new name, Zoomo, and a new logo. The rebranding initiative represents a significant step forward in the company's evolution in shaping the future of micromobility and the delivery economy. 
The Clean Energy Finance Corporation (CEFC) led the capital raise with an AU$7 million equity investment. Equity investment from Hana Ventures and existing investors Maniv Mobility and Contrarian Ventures, together with venture debt from OneVentures and Viola Credit, completed the capital raise.  
CEFC CEO, Ian Learmonth said: "We welcome the exciting new branding that will transform Bolt to Zoomo, in what is a fresh start for an innovative Australian company. Electrifying Australia's light vehicle fleet is an important step in meeting our emissions reduction target. Critical to this is the development of technologies, systems, and policies that enable sustainable urban freight. Zoomo has an innovative business model and integration system that have the potential to deliver that on a global scale." 
The company will use the funding to invest in its unique vertical model and expand into different categories, such as parcel, mail and grocery deliveries. Consumers seeking out cheap and convenient goods deliveries and gig workers seeking out alternative incomes have boosted demand for fast, low-cost and sustainable delivery solutions. Nearly four million Australians use food delivery services today.  
"Zoomo is differentiated by our vertically integrated approach. We offer smart utility bikes through a physical network of service centres and microfinance capability all enabled by world-class software," said Mina Nada, CEO and Zoomo co-founder.
The investment will allow us to expand our product lineup and physical presence.
In Australia, Zoomo plans to expand operations in Melbourne and launch a new base in Brisbane. In the US, the company plans to expand its New York base and launch new operations in Los Angeles. 


CEFC: E-bikes are the future of sustainable cities and logistics  
Demand for urban last-mile delivery will grow by an estimated 78 per cent by 2030(1), contributing to a significant increase in the level of emissions from delivery cars, vans, and mopeds on busy urban streets. 
Zoomo e-bikes enable couriers to deliver packages with far fewer greenhouse gas emissions than the internal combustion engines of most delivery cars and vans. 
Transport in Australia produces about 100 million tonnes of emissions each year, or 19 per cent of national greenhouse gas emissions(2) and cars and light commercial vehicles together represent more than half of those emissions.
"Expanding the Zoomo fleet to service Australia's rapidly growing e-commerce sector can help drive down transport emissions by thousands of tonnes of carbon a year. Light Electric Vehicles (LEVs) are forecast to lead the charge in reducing emissions, with two, and three-wheeled EVs predicted to abate more carbon emissions than standard/four-wheeled EVs until 2040(1). And rapid design improvements mean that LEVs will increasingly outpace cars and vans to deliver meals, post, parcels and groceries, even over several kilometres." 
For Mina Nada, e-bikes are the future. "We believe that the bike world is ready for disruption and that in five to ten years, LEVs will be the predominant form of transportation. Zoomo is taking the lead in this transformation." 
The CEFC investment is made through the Clean Energy Innovation Fund. The Innovation Fund, the largest dedicated cleantech investor in Australia, draws on AU$200 million in CEFC finance to invest in early-stage clean technology companies. 
About Zoomo 
Founded in 2017 by Mina Nada (former Deliveroo and Mobike executive) and Michael Johnson (former Bain & Co consultant), Zoomo offers smart utility e-bikes through innovative financing from a rapidly growing physical network of service centres. Currently operating in Australia, the United States and the United Kingdom, Zoomo offers an accessible, sustainable and efficient solutions for the booming delivery sector, offering unrivalled features and services, including vehicle maintenance and 24/7 customer support. 
1
 World Economic Forum, The Future of the Last-Mile Ecosystem, January 2020
2
 National Greenhouse Gas Inventory, September 2019
2
BloombergNEF
 Electric Vehicle Outlook 2020
Media release, 2020