CEFC and QIC to accelerate reduced emissions in the infrastructure sector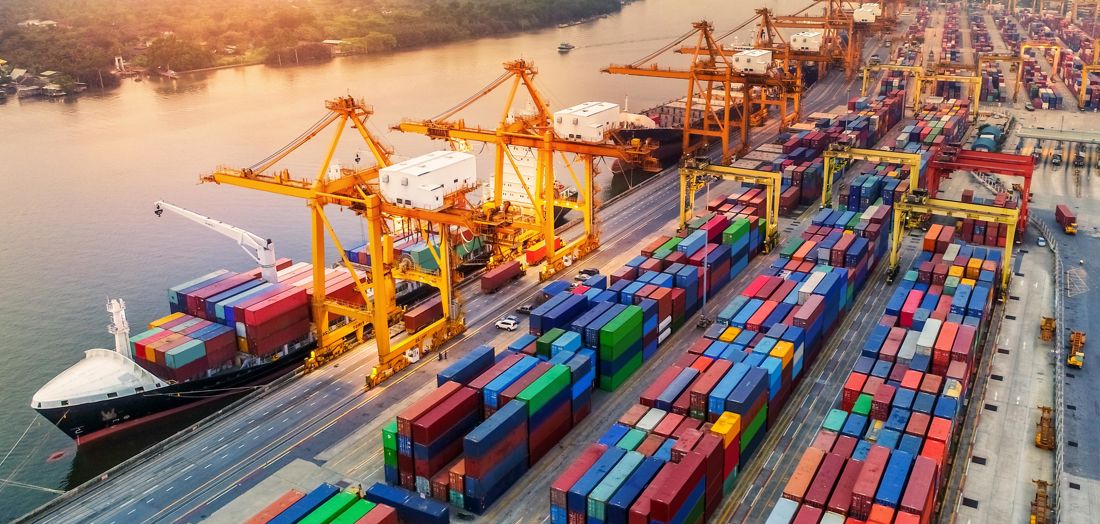 25 November 2021
The CEFC is working with QIC to drive further emissions reduction in the difficult-to-abate infrastructure sector, investing $72 million into a $1 billion capital raising by the QIC Global Infrastructure Fund (QGIF) as part of its plans to accelerate its trajectory to net zero emissions. 
QGIF will lift its emissions reduction ambitions across its portfolio, with the capital raising supporting investment in bolt-on emissions reduction opportunities at existing assets, as well as the acquisition of new assets, including those with a focus on reducing carbon emissions.   
As a part of its work towards integrating ESG across its investment process, QIC has committed to halve its scope 1 and 2 emissions by 2030 for QGIF (on a 2020 baseline) and is targeting net zero scope 1 and 2 emissions for the Fund by 2040. QIC has also committed to actively contribute to the broader industry net zero emissions ambitions for QGIF assets.
The CEFC investment, on behalf of the Australian Government, brings total investment in QGIF to almost $3.4 billion.  The scale and diversity of the QGIF portfolio allows it to benefit from the deployment of a broad range of clean energy technologies across its 11 core and core-plus infrastructure assets. 
CEFC CEO Ian Learmonth said: "With assets spanning energy, transport and social infrastructure, the QGIF portfolio provides an exciting opportunity to deliver meaningful action on climate change. These assets are critical to our economic growth and QGIF is demonstrating how they can play a leading role in our transition to a low emissions economy. 
"Infrastructure transformation is critical to the decarbonisation of the economy. Australia's ports, cities and airports can all play a role in achieving net zero emissions, delivered alongside sustainable growth and development. Through this investment the CEFC will increase the reach of our finance to include critical assets that are just beginning their low emissions transformation, allowing us to strengthen carbon reduction in areas that are harder to abate." 
Some 70 per cent of Australia's emissions are associated with infrastructure projects. Infrastructure assets built today are expected to be operating in 2050 and beyond, underscoring their potential long-term impact on national emissions1. 
CEFC infrastructure director Julia Hinwood added: "QGIF continues to work to deliver long-term value creation across its portfolio, with a strong commitment to ESG integration. By working together and applying our clean energy finance experience, we are pleased to help accelerate QGIF's achievement of its net zero ambitions.  Investing to influence clean energy standards for core infrastructure assets provides an opportunity to have greater reach and a deeper impact on emissions reductions across a range of sectors." 
QIC Global Infrastructure has made significant investment in the sustainable and renewable energy sectors, with an aggregate of some $4 billion in new commitments deployed globally over the past year alone.
The QGIF portfolio includes exposure to Powering Australian Renewables, Australia's largest renewable energy platform, with more than 1,300MW of operational solar and wind assets as well as a 3,500MW development pipeline.  
Through Pacific Energy, QGIF also has an interest in Hybrid Systems Australia, with the potential to deliver clean energy solutions to remote areas through the integration of renewables, microgrid batteries and distributed generation. 
QIC Head of Global Infrastructure Ross Israel said: "We are very pleased to be working with the CEFC to drive the decarbonisation aspirations we have for the QGIF portfolio. We look forward to working closely with the CEFC to take action and influence change across our industry and beyond.
"Climate resilience and net zero pathways are key ESG pillars for QIC Global Infrastructure. This investment with the CEFC represents an important opportunity for us to further enhance how we actively manage the QGIF portfolio to integrate sustainability, drive resilience and enhance value of assets over the long term."
The CEFC has invested more than $472 million in infrastructure funds, influencing the emissions profile of 42 key infrastructure assets Australia-wide. This includes nine airport facilities, major ports, courts, rail, transmission and distribution assets, energy services, healthcare, water services and waste management services. 
Previous investments include a commitment of $150 million to Australia's largest infrastructure fund, the IFM Australian Infrastructure Wholesale Fund, as well a $100 million investment in the Macquarie Australian Infrastructure Trust and a $150 million investment in the Morrison & Co Growth Infrastructure Fund.
1 Reshaping Infrastructure for a Net Zero Emissions Future - Climate Works Australia, March 2020.   
Media release, 2021