CEFC backs new green hydrogen technology turning waste into super energy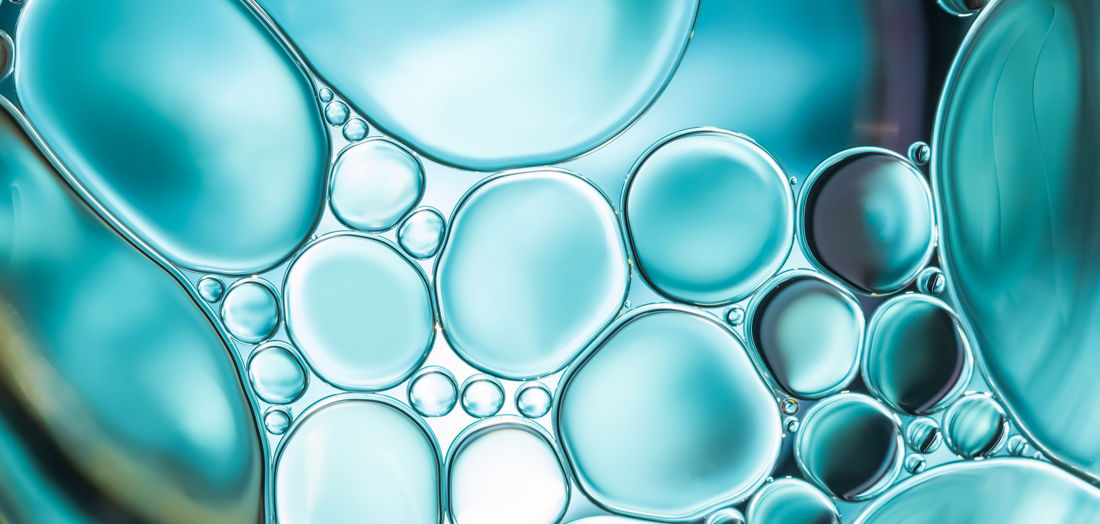 The CEFC is backing HydGene Renewables, a new Australian company that has developed an alternative green hydrogen solution that turns biomass into hydrogen in a process that is both renewable and carbon negative.  
The HydGene technique uses novel biocatalysts to convert the sugars derived from organic waste, including agricultural waste, into valuable products like hydrogen. The process takes place in HydGene-designed modular plants, enabling localised green hydrogen production in rural and remote areas, where the cost of transporting hydrogen can be high. 
Backed by a $2 million investment from the CEFC via the CEFC Clean Energy Innovation Fund, HydGene's $6 million seed raise also attracted $2.5 million from lead investor Agronomics, a specialist UK investor. HydGene will draw on the additional capital to establish a pilot plant, expand its team and conduct further research.  
The CEFC investment is managed by specialist climate-tech venture capital manager Virescent Ventures.  
Spun out of research begun at Macquarie University, HydGene has engineered bacteria to produce an innovative biocatalyst, converting sugars derived from biomass to hydrogen gas. The highly efficient biocatalyst system can be scaled up or down to meet demand.  
CEFC CEO Ian Learmonth said: "As we get closer to 2030 and 2050, the impetus to accelerate the commercial development of green hydrogen and bridge the commercial gap for early-stage green hydrogen technologies is becoming increasingly urgent. The global shift towards clean energy, and the opportunity for growth in the clean hydrogen sector is clear.  
"The CEFC is pleased to be backing the exciting and innovative technology that HydGene is developing. This technology can be developed alongside electrolytic hydrogen to grow Australia's green hydrogen industry as a critical factor in our net zero emissions economy of the future. Important policy initiatives like the Hydrogen Headstart program announced in the recent Federal Budget will also play a crucial role in developing Australia's hydrogen energy sector as we transition to a low emissions economy."  
HydGene CEO and co-founder Dr Louise Brown said: "We are grateful for the overwhelming support in this round from our lead investor, Agronomics, and are equally thrilled to have secured the backing of the CEFC as a strategic investor, bringing us one step closer to revolutionising the chemical manufacturing and energy industries.  
"With our specialised biocatalyst, we can efficiently upcycle waste biomass sources to produce green molecules under favourable conditions. Our innovative technology not only paves the way for the growth and adoption of decentralised manufacturing hubs, but also plays a crucial role in the global transition to an affordable, green hydrogen economy. We remain confident in the ability of our new technology to accelerate the global drive towards a net-zero economy while also opening up market opportunities for green chemical manufacturing." 
Virescent Ventures partner Blair Pritchard added: "The potential demand for green hydrogen is huge, and not every place has abundant renewable energy or the land to site it. We need to be able to make green hydrogen in more geographies, with a wider range of inputs than just sun and wind. Organic waste streams are a perfect example.    
"The HydGene technology is biomass agnostic, with a focus on resources that already exist, and which would otherwise be discarded or burned. The technology has the added benefit of stopping the practice of burning agricultural stubble, improving soil health," Mr Pritchard said. "The flexibility of this new fuel source offers a potential decentralised solution to energy generation, fuel supply and waste management, producing hydrogen where and when it is needed."  
The HydGene solution is particularly suited to markets where feedstock supply and waste are abundant, such as the agricultural, forestry, paper and pulp, and food industries.1 The hydrogen production rate and volume is regulated through an automated and feedback-controlled process, eliminating storage considerations. It can also be readily deployed on site for the end user, eliminating transport needs.2   
Australia aims to be a global hydrogen leader by 2030 for the decarbonisation of Australian industries and as a potential exporter3. Australia's hydrogen industry could generate $50 billion in additional GDP and create more than 13,000 regional jobs and a further 13,000 jobs from construction of new renewable energy infrastructure by 20504.  
The Hydrogen Headstart program, announced in the recent Federal Budget, will provide revenue support for investment in renewable hydrogen production and bridge the early commercial gap for early hydrogen projects, with the CEFC expecting to provide complementary equity and debt financing for Hydrogen Headstart projects via the existing CEFC Advancing Hydrogen Fund. 
Demand for hydrogen reached 94 Mt in 2021 and is projected to reach 115 Mt by 20305, with the Global Hydrogen Council projecting that hydrogen could supply up to a fifth of global energy needs and generate a market worth US$2.5 trillion by 20506. Today, low emission hydrogen accounts for less than one per cent of total global production7.  
HydGene joins Hysata and Ark Energy in the CEFC hydrogen portfolio, with further growth expected via the new Hydrogen Headstart program announced in the recent Federal Budget. HydGene is a Macquarie University spinout, formed after receiving funding as one of 16 research projects included in an ARENA 2018 program to propel innovation in renewable energy.
At Virescent Ventures we believe there's no need to choose between emissions impact and commercial impact. We seek investments that address the largest, hardest to abate sources of emissions. In the present decade, we will see companies born which remake the physical economy in the way the internet remade the digital economy. Virescent Ventures was born out of the Clean Energy Innovation Fund, part of the Clean Energy Finance Corporation. We invest from pre-seed to late-stage growth capital, continuing to back great founders and companies as their needs evolve. We invest in deep tech and business model innovations, software and hardware. 
Media release, 2023