CEFC backs Norwest Quarter's zero carbon, energy cost-cutting apartments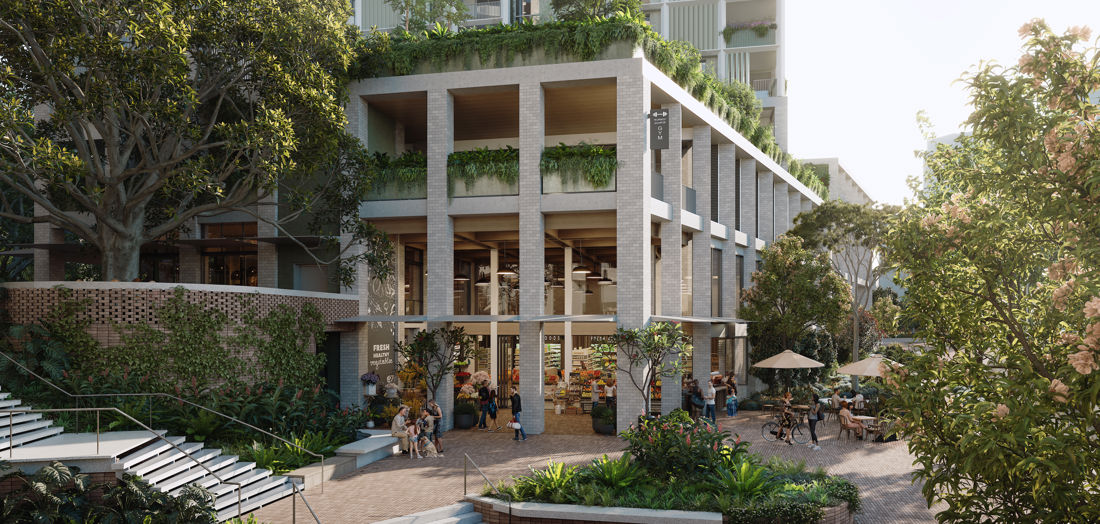 Norwest Quarter, Mulpha's ambitious new sustainable residential development is being supported by an $80 million green loan from the CEFC to cut energy costs by as much as 50 per cent, demonstrating how energy efficient homes can contribute to our net zero emissions future.  
Located in Sydney's Hills district, and developed by Mulpha Australia, Stage 1 of Norwest Quarter will deliver 196 net zero-ready apartments that will consume 50 per cent less electricity from the grid and will be powered by 100 per cent renewable energy with an all-electric and gas-free design.  
The CEFC position is being matched by an $80 million green loan from ANZ. The sustainable apartments will have an average 7-star NatHERS rating, provide residents with significant water savings and make it possible to reduce waste to landfill by more than 50 per cent.  
CEFC CEO Ian Learmonth said that the project showcases how low emission buildings and further development of the circular economy can be achieved with existing technology.   
Mr Learmonth said: "Renewables are one of the lowest cost forms of energy and are a great place to cut energy costs and reduce our carbon output. Sustainable high density residential buildings have a leading role to play in the future of our cities and are particularly relevant to growing areas like north-western Sydney.  Norwest Quarter is an ambitious development that has innovated by taking a holistic approach to optimise sustainability at every level of the building process. We need to lock in this approach to all new and existing buildings as we target net zero emissions. 
"As one of Australia's first masterplanned urban precincts to incorporate sustainable aspects from the design stage, Norwest Quarter residents will be able to reap the benefits of the buildings and reduce their carbon footprints into the future. We all want to cut our energy costs, whether in businesses or at home. By reducing the energy used by our homes, appliances and vehicles and switching to renewables we can make a sustainable change to how energy is used across the towns and cities of Australia."  
Featuring two main towers designed by award winning Australian Architectural firms Smart Design Studio and Bates Smart, apartments within Norwest Quarter will be finished to a premium quality and significant sustainability standard and include energy efficient appliances, LED lighting, induction cooktops, efficient plumbing fixtures and heat pump hot water systems. These inclusions will reduce residents grid reliance, minimise their carbon footprints and make it possible to reduce household bills by more than 25 per cent a year.1 
Norwest Quarter forms part of Mulpha's broader Norwest precinct and will include landscaped open space at ground level to aid in urban heat reduction and more than 3,000 square metres of retail space. Support for electric vehicle charging infrastructure, solar rooftops and the use of low emission building materials will also be included, alongside features that support the circular economy such as recycled water for toilets and onsite organic waste treatment. 
The development is estimated to abate potential of 1,507tCO2-e in the buildings' first year of operations and 30,132tCO2-e over their projected lifetime.    
Greg Shaw, Mulpha Australia CEO said: "Mulpha Australia is very pleased to have structured the facility with the CEFC and ANZ to have met internationally recognised Green Loan Principles. Being able to partner with these financial groups in the delivery of one of Australia's first ever, zero emission urban precincts is an exciting achievement.  
"Norwest Quarter in The Hills Shire of Sydney will be one of Australia's first urban precinct developments to fully incorporate sustainable design principles from conception through to its construction and long-term performance, resulting in zero carbon living at 25 percent less cost for residents.    
"As a major property developer, investor and manager we are committed to sustainable finance and design principles because this is not just good for the environment, it's good for all our stakeholders being the communities in which we operate, our investors and business partners." 
ANZ General Manager, Institutional Property & Health Jo Scotney said: "ANZ is pleased to be involved as Sustainability Coordinator for the financing framework associated with this project, structuring the facility as a Green Loan. This is an excellent project to be involved in as we've worked with Mulpha to help develop their inaugural Sustainable Finance Framework, which aims to help accelerate Mulpha's sustainable developments and strategy." 
The residential sector contributes 12 per cent to Australia's total carbon footprint2 and represents $70 billion in expenditure annually, including 208,000 new home starts in 2021-223. Residential buildings are responsible for around 24 per cent of Australia's overall electricity use and therefore the sector represents a real opportunity to significantly cut emissions.  
Mulpha Group ('Mulpha') has over 30 years investment experience in Australia, with a team of over 65 professionals committed to long-term value creation. The Group has an extensive portfolio of real estate, property development, hospitality, education, retirement, private equity and debt assets, and also invests in some of the fastest-growing and most vibrant economies in Australia, New Zealand, Malaysia and the UK. 
In Australia, Mulpha's investment portfolio includes the world renowned, resort-styled Sanctuary Cove, an integrated resort on the Gold Coast, Norwest Business and Residential Park in Sydney, flagship InterContinental Hotels in Sydney, Sanctuary Cove and Hayman Island, Bimbadgen in the Hunter Valley and The Hotel School in Sydney, Melbourne, Brisbane and Hayman Island.  In New Zealand, Mulpha is the owner of Nesuto Stadium Hotel Auckland and is the developer of the award-winning Leisure Farm in Iskandar Malaysia. In the United Kingdom, Mulpha has a strategic investment in the London Marriott Grosvenor Square, a landmark hotel in the heart of London's Mayfair district, while the Group asset manages a portfolio of hotels including the Sofitel Paris Le Faubourg. 
ANZ Institutional provides an extensive network of banking specialists and experts spanning more than 30 markets around the world. ANZ is committed to supporting customers in the transition to net zero through the delivery of financial solutions that improve environmental sustainability outcomes in buildings. 
In line with this commitment, ANZ has set a new target to fund and facilitate $100 billion to improve social and environmental outcomes by 2030, including support for customers lowering their carbon emissions.  
Building on a proud banking heritage spanning over 180 years, ANZ is one of Australia's largest listed companies and an international bank with a unique footprint. 
Media release, 2023