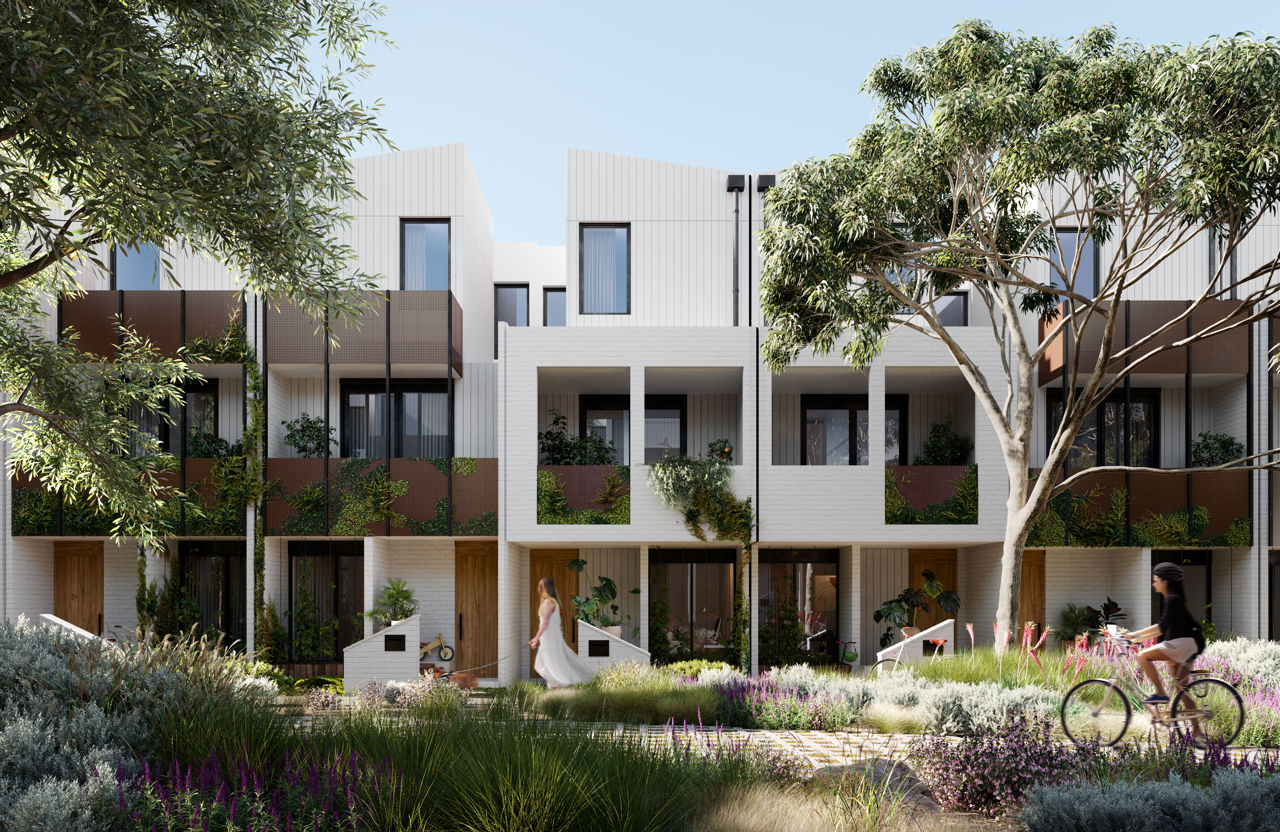 Case study
The future looks bright
with Metro homes
Property developer shows off Northcote Place
Property developer Metro is showing how high sustainability standards and green design can be incorporated into the property sector with its Northcote Place project in Melbourne.
materials to reduce emissions
Developing homes like Northcote Place also supports Australia's transition to a low carbon future. Interest in environmentally conscious housing is growing and we have seen strong demand for these homes. We expect to see appetite for homes that have similar emissions reducing features increase in the future.

Luke Hartman

Managing Director, Metro
Our investment
The CEFC committed $54 million in debt finance to the project as part of its goal to lift sustainability outcomes across the commercial, residential and infrastructure sectors.
our impact
Showcasing sustainable features, the Northcote Place homes will use an estimated 50 per cent less energy than a new home built to minimum building code requirements, allowing residents to benefit from lower utility costs and more comfortable indoor climates.
The impressive average 8-star rating for Northcote Place under the Nationwide House Energy Rating Scheme (NatHERS) was achieved by less than two per cent of new homes built in Australia in 2020.
The homes include a range of features, such as all-electric induction cooking, heat pump hot water, rooftop solar systems with the option to add battery storage, wiring to be electric-vehicle ready, and rainwater tanks connected to both toilets and laundries.
The homes also feature Holcim ECOPact – a low carbon concrete that reduces embodied carbon by 30 to 60 per cent. Concrete is a major contributor to embodied carbon, due to emissions associated with the manufacturing and construction processes. Measures to transition to low carbon materials, are priorities in the Australian Government Technology Investment Roadmap.1
Residents benefit from lower utility costs, more comfortable and stable indoor climates and better acoustic privacy gained through energy efficient triple glazed windows. All homes will also include a minimum 3 kW rooftop solar panel system, saving as much as $2002 in energy costs per billing cycle.
The built environment accounts for about a quarter of Australia's greenhouse gas emissions3 and buildings account for more than 50 per cent of Australia's electricity use.
1 www.industry.gov.au/data-and-publications/technology-investment-roadmap-first-low-emissions-technology-statement-2020
2 www.northcoteplace.com.au/
3 www.climateworksaustralia.org/project/built-environment/