CEFC backs Salt Lake Potash to build world leading fertiliser industry in WA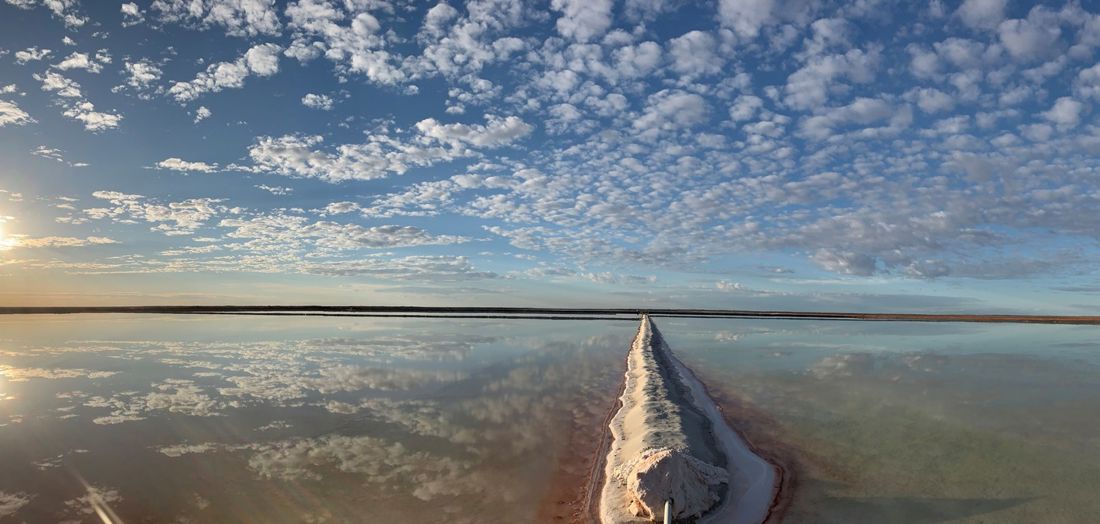 A CEFC investment in W
est 
A
ustralian
S
ulphate of 
P
otash 
(SOP) 
production 
aims to 
help build a world leading, low emissions 
fertiliser
industry while 
supporting 
significant carbon abatement in the agricultural sector.
The Salt Lake Potash (SO4) brine operation has the potential to cut emissions from SOP production by more than 30 per cent compared with alternative non-brine production methods, measured globally.  
The SO4 production facility will be part powered by renewable energy, with a 5MW solar farm and a 2MW battery. SO4 is also investigating the potential for on-site wind power. The company will undertake additional clean energy initiatives, setting sustainable benchmarks for a new Australian industry and demonstrating that the resources sector can be decarbonised economically. 
The CEFC senior project finance loan of up to US$47million to SO4 is part of a US$138 million syndicate senior debt facility to finance the company's first greenfield SOP brine operation at Lake Way in WA. 
SOP is a premium specialist fertiliser used to improve the quality of high value crops such as fruit and vegetables. Unlike other forms of potash, SOP does not increase the chlorides in the soil upon application, making it useful in regions prone to salination and drought. 
SO4 plans to produce the premium SOP by extracting hypersaline brine from beneath salt lakes, concentrating the brine in a series of solar evaporation ponds to produce potassium-rich harvest salts which can then be converted to SOP for the domestic and international markets. 
CEFC CEO Ian Learmonth said: "Low emissions SOP production is an exciting new Australian industry with the potential to substantially reduce greenhouse gas emissions associated with the hard-to-abate agricultural sector.  
"Demand for SOP outside China is growing by about three per cent a year, and this is expected to continue as the world grapples with the question of how to produce more food, more sustainably and under increasingly difficult farming conditions.  
Using sustainably produced SOP means we can continue to decarbonise agriculture while meeting the growing demand for food. At the same time, we are supporting the development of a new export industry for WA, providing another great example of the economic benefits of transitioning to lower emissions.
Agriculture is an emissions intensive sector, responsible for more than 10 per cent of global greenhouse gas emissions. The production, distribution and use of mineral fertilisers contributes significantly to the carbon footprint of agricultural production, accounting for between two and three per cent of total global emissions. In Australia, agriculture accounts for 13 per cent of national emissions, with four per cent of those agriculture emissions coming from fertiliser use. Australian fertiliser emissions are forecast to increase by 50 per cent by 2030 as farm production returns to normal seasonal output.
The SO4 operation is one of the lowest emission forms of commercial SOP production. It uses a brine production technique that reduces emissions by more than a third compared to SOP created from Mannheim technology, which is used to meet about 40 per cent of global demand for SOP. 
The Lake Way project in the Goldfields region of Western Australia, 15km south of Wiluna, is projected to become one of the lowest cost SOP producers in the world, using the vast brine lakes in the Goldfields Salt Lake area.  
The project will harness WA's abundant renewable energy to reduce onsite emissions with the installation of solar generation and battery storage to power the processing plant. 
In addition to the brine production emission benefits, SO4 estimates that the solar renewable electricity will reduce CO2 emissions by an estimated 5,800 tCO2e annually. 
SO4 is working closely with the local Wiluna community, setting an Indigenous employment target for the project of at least 25 per cent within the first five years of operation. It has already reached 21 per cent, employing 20 Indigenous workers at the Lake Way operation – 60 per cent of whom are from nearby Wiluna – and has committed to employing a further 20 Indigenous people across the company. 
SO4 CEO Tony Swiericzuk said the company was committed to producing premium, organic SOP that would contribute to lowering emissions from the global fertiliser industry. 
Using the sun as the primary energy source for concentrating brine and powering our processing facility, we aim to set new standards in sustainability in both the fertiliser and broader natural resources industries.
CEFC head of Western Australia and Resources, Rob Wilson, said the SO4 facility would also showcase the onsite use of renewable energy in the mining sector. 
"SO4 is on track to be one of the first SOP producers in Australia, and we are excited to have this opportunity to influence and support an important industry of the future," Mr Wilson said. 
By setting ambitious renewable energy targets and adopting sustainable production practices, SO4 demonstrates to new entrants how sustainability measures can make an important contribution to building a profitable business.
The CEFC has a growing portfolio in WA, with more than $470 million in investment commitments across the state's renewable energy, energy from waste, bioenergy, resources, and property sectors.  
In addition to SO4, the CEFC has invested in the Avertas and East Rockingham large-scale energy from waste plants, the Pilbara Minerals' Pilgangoora lithium mine and the DeGrussa Solar Project at the Sandfire Resources Copper-Gold Mine. In parallel, an estimated 1,500 smaller-scale WA projects have drawn on more than $100 million in CEFC finance. 
About Salt Lake Potash 
Salt Lake Potash is an emerging producer of Sulphate of Potash (SOP), the premium low-chloride potassium fertiliser used in the production of cash crops.  The company will produce SOP from hypersaline brine found in West Australian salt lakes, harnessing the sun's energy to precipitate potassium rich harvest salts which are then refined into SOP.  Initial development efforts are focused on the Lake Way project near Wiluna in the West Australian goldfields. 
Media release, 2020