CEFC backs the technology that backs our 21st century grid: Waratah Super Battery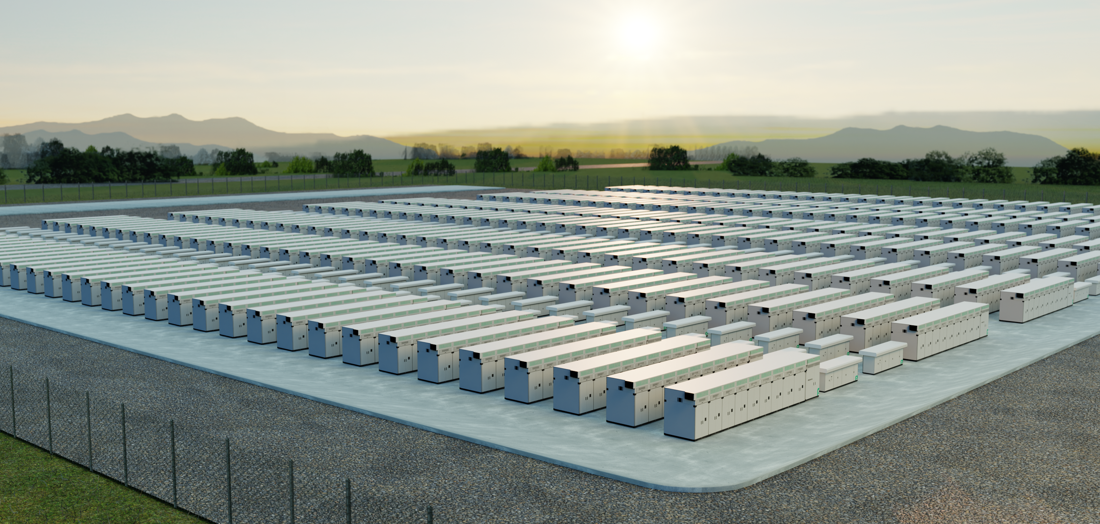 The CEFC is increasing its focus on the enabling technologies that will transform Australia's energy network, via a $100 million investment commitment in the Waratah Super Battery (WSB). The NSW battery, the largest standby network battery in the Southern Hemisphere and one of the largest in the world, is set to play a significant role in Australia's transition to net zero emissions. 
The WSB, on the site of a decommissioned coal-fired power station on the state's Central Coast, means that since inception the CEFC has backed almost 2,400 MWh of large-scale battery storage capacity in three states and the ACT. 
The 850 MW/1680 MWh WSB will unlock reserved transmission capacity in the NSW network giving consumers in the state's main load centres greater access to low-cost clean energy, while maintaining network security.   
CEFC CEO Ian Learmonth said: "Long and short duration storage assets are critical to building an energy network fit for purpose in the 21st century, enabling Australia to capitalise on its abundant natural resources of wind and solar to decarbonise the grid.  
Battery storage underpins a future balanced grid, ensuring that more clean energy can reach more consumers and providing network stability as coal continues to exit the network earlier than predicted. Our investment in the Waratah Super Battery supports a secure grid powered by renewable energy and fit for a future, low emissions economy.
The Waratah Super Battery Project, of which the WSB is a major component, will help support a secure and reliable energy supply for NSW energy consumers by performing as a Systems Integrity Protection Scheme (SIPS), which is designed to act as a 'shock absorber' in the event of any sudden power surges, including from bush fires or lightning strikes.  
The WSB forms part of the Sydney Ring Project, identified as a priority project in the AEMO Integrated System Plan 2022, which maps the investment required to achieve the targeted 82 per cent renewables by 2030.  
BlackRock Alternatives* has raised over AU$500m (US$335m) from Australian and global institutional and sovereign co-investors, including NGS Super, to accelerate the development of the WSB. Akaysha Energy, acquired by a fund managed by BlackRock's Infrastructure business in August 2022, was appointed by EnergyCo NSW as the SIPS Service Provider following a competitive procurement process conducted throughout 2022. 
BlackRock APAC Co-Head of Climate Infrastructure Charlie Reid said: "BlackRock is delighted to work with the CEFC on this landmark project. We firmly believe battery storage is the critical technology of today – applied both on a small scale in homes and for large-scale battery platforms like the Waratah Super Battery. BlackRock is pleased to invest in the Waratah Super Battery, on behalf of our clients, to deliver the storage capacity needed to enable greater reliability and resilience to the power grid that will help Australia achieve its renewable ambitions." 
NGS Super Chief Investment Officer Ben Squires said: "We are very excited to be investing in the Waratah Super Battery, a critical piece of infrastructure for NSW's energy future. Investments such as these support NGS Super's target of creating a carbon neutral investment portfolio by 2030. By investing in this innovative project, we are not only driving positive environmental impact but also generating long-term value for our members and stakeholders." 
Coal-fired generation is withdrawing faster from the grid than previously expected, with 60 per cent of capacity now projected to be withdrawn by 20301. AEMO estimates that Australia's current storage capacity will need to increase from less than 2 GW operational or committed today to 61 GW by 2050 to meet energy demands through a mixture of utility-scale batteries, hydro storage and virtual power plants.  
CEFC Chief Investment Officer – Renewables and Sustainable Finance Monique Miller said: "In recent years, disruptions to Australia's energy supply have highlighted the need to strengthen our electricity transmission network so it can bring increasing flows of renewable energy and energy storage to Australian consumers.  
"The CEFC has co-invested with BlackRock on renewables since 2016, when Blackrock was the sponsor of a number of projects under the ARENA Large Scale Solar PV Competitive Round to which CEFC was a lender. With this investment we are pleased to continue to support BlackRock and Akaysha Energy's exciting first initiative in the Australian battery storage market." 
Ms Miller added: "With a key role in delivery of the Australian Government Rewiring the Nation program, the Waratah investment is another example of how the CEFC is contributing to the development of a 21st century electricity grid.  
"CEFC finance has also backed the development of the Victorian Big Battery, the expansion of the Hornsdale Power Reserve in South Australia and the Capital Battery in the ACT. Alongside these commitments, we have also invested more than $580 million into transmission related projects, including EnergyConnect and the Southern Downs Renewable Energy Zone. The scale of the ongoing investment task is well recognised, as are the advantages for cheaper, cleaner energy for regional communities, industry and householders."  
1 AEMO 2022 Integrated System Plan, p9 
*BlackRock Alternatives became known as BlackRock Private Markets in 2023
Media release, 2023