CEFC finance helps social housing tenants get home energy systems through Australia's largest VPP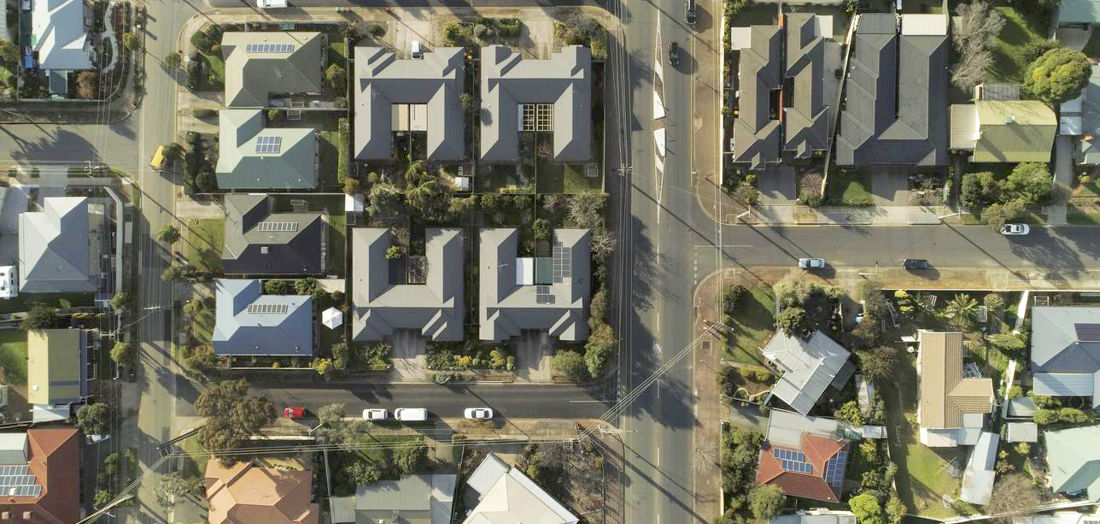 4 September 2020
The CEFC is investing up to $30 million on behalf of the Australian Government in an innovative program to deliver home energy systems to social housing tenants in South Australia. The project will see the installation of solar and battery storage systems across more than 3,000 residential buildings, driving down tenant energy bills while delivering Australia's largest virtual power plant (VPP).
The Housing SA tenants will benefit from lower energy costs, while the Tesla VPP will deliver enhanced stability to the state's electricity grid.
The program is also supported by an $8.2 million grant from ARENA, $10 million from the South Australian Government's Grid Scale Storage Fund, and an $18 million equity contribution from VPP operator Tesla.
Phase 3A of South Australia's VPP (SA VPP) will bring together a centrally controlled group of solar-powered, battery-backed homes to act as a single "power plant", with the ability to send excess lower cost renewable energy to the grid.
Housing SA tenants who sign up for a special low electricity tariff will have 5kW in rooftop solar and a 13.5kWh Tesla Powerwall system installed at their home at no cost to them.
The solar plus battery storage systems will be able to generate about 80 per cent of a tenant's annual electricity requirements from renewable energy, drawing from the energy generated and stored on site, and reducing their reliance on the grid. The tenant pays for all the electricity they use whether it is from the battery or the grid, at an exclusive low rate electricity tariff which is 22% lower than the Default Market Offer in South Australia.
Excess energy will be available for sale to the National Electricity Market, creating an additional revenue stream for the SA VPP, while also providing wholesale energy and ancillary services to support a low emissions grid.
CEFC CEO Ian Learmonth said: "The CEFC is proud to be investing in Australia's largest VPP. We expect to see decentralised battery fleet systems become an increasingly important feature of the grid of the future, drawing on fast ramping services, voltage management and synthetic inertia.
This is an exciting program with the potential to deliver enormous benefits to the social housing tenants as well as the SA electricity grid.
"Tenants are often locked out of the clean energy market because they are unable to install rooftop solar systems on rental properties. The SA VPP is delivering an innovative clean energy solution to Housing SA tenants, drawing on proven and cost-effective technologies.
"Australia is one of the world's sunniest continents, with the highest use of rooftop solar panels. We see VPPs as an increasingly important element of Australia's low emissions electricity system of the future, supporting the increased integration of our low-cost renewable energy into the grid."
The Tesla SA VPP is currently operating a national VPP trial involving 1,000 homes. In its analysis of the performance of the trial VPP, the Australian Energy Market Operator (AEMO) found that "consumer devices, when aggregated and coordinated, can contribute to a secure electricity system and reward participating households."
With the additional 3,000 homes, the extended SA VPP will be able generate an estimated 20MW in solar energy, with 54MWh of combined battery storage.
Mr Learmonth added: "Our investment in this program will help showcase a new way to deploy solar and storage hardware. It is also an important demonstration of how distributed 'smart' storage can be used to aggregate, optimise and dispatch renewable energy to tenants, as well as the energy markets and network operators."
With this investment we are seeking to strengthen the business case for further investment in VPPs, taking advantage of our vast solar potential and opening up commercial-scale revenue opportunities for batteries.
AEMO has forecast that rooftop solar could provide 22 per cent of Australia's total energy by 2040, representing as much as 50 gigawatts. At the same time, embedded battery storage capacity, including VPPs, will make up as much as 30 gigawatts of energy, paving the way for VPPs to significantly contribute to Australia's future lower cost, low emissions energy system.
Media release, 2020