CEFC increases investment in Loam Bio through A$105 million Series B round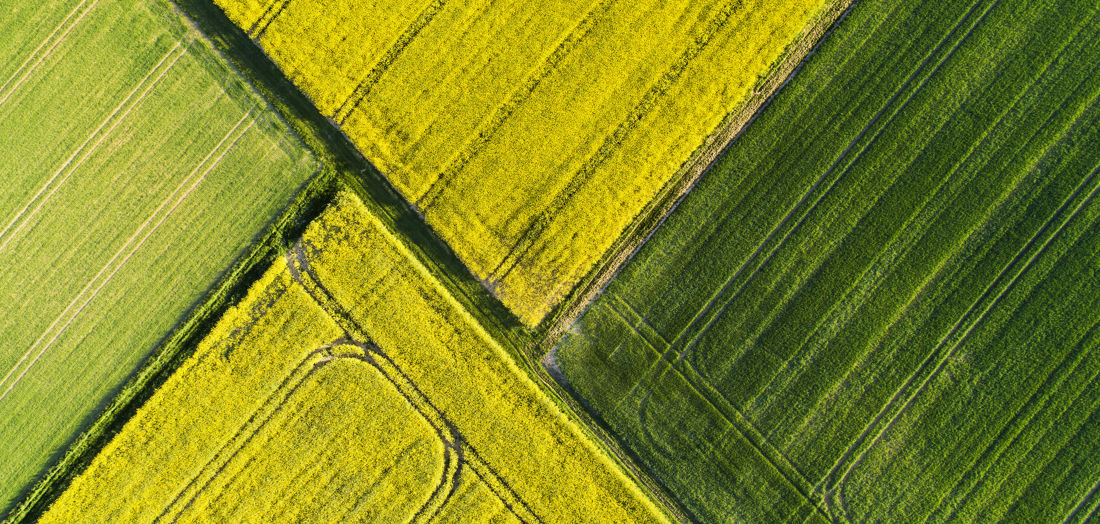 The CEFC has invested $9 million into into innovative Australian biotechnology company Loam Bio's successful A$105 million Series B funding round. This most recent investment, made through our specialist Clean Energy Innovation Fund brings the total CEFC commitment to in the company to $15 million. Find out more about how we're working with Loam Bio to improve drought resilience in soil and remove carbon from the atmosphere. 
Loam Bio Media release  
14 February 2023 
It's 'go time' for one of Australia's fastest growing startups.  
Aussie startup, Loam, is launching into the Australian market after years of product development and its latest A$105m Series B funding round. Loam is set to transform CO2 removal with its microbial technology for cropping systems.  
"Loam's microbial technology enables greater volumes of carbon to be stored in soils for longer periods of time," says Loam Co-founder and CEO, Guy Hudson.  
"Increasing the quantity and quality of carbon units farmers can produce per hectare, makes participating in carbon projects more economically valuable for farming enterprises." 
Loam has officially launched their CarbonBuilder seed inoculum and SecondCrop carbon projects in the Australian market. 
"Following many years of product research and development, we're now focused on getting our products out on farm."  
"This year we're moving from pre-commercial to commercial and launching our products in Australia, working with a limited number of farmers to help them gain value from our products and services in Australia." 
"We're moving towards commercialisation in the US, which will come in 2024, followed by our expansion into Brazil to help farmers globally access value from carbon markets." 
Enabling farmers to remove CO2 from the atmosphere and be leaders in climate action is a vision shared by Loam's investors, who are putting their money where their mouth is in tackling climate change. Loam's Series B was co-led by Lowercarbon Capital and Wollemi Capital with participation from Horizons Ventures, Acre Venture partners, Main Sequence, the Clean Energy Finance Corporation (CEFC), Grok Ventures and others - bringing Loam's total funding to A$150m.  
According to Paul Hunyor, Co-founder of Wollemi Capital, "Soil carbon capture is both a climate imperative as well as a huge financial opportunity for both farmers and investors. Wollemi, a global climate investment specialist, is excited to support Loam's pioneering work." 
Unlocking carbon markets for Australian farmers: It has long been thought that there was little to no chance of building soil carbon in cropping soils, making the prospect of entering a carbon project unprofitable for farmers. Loam's CarbonBuilder seed inoculum changes this, by working at the root system of crops, to enhance the plants natural ability to store carbon stably in the soil.  
Loam Co-founder and CPO, Tegan Nock, is excited to commercially launch Loam's CarbonBuilder technology and get it into the hands of farmers.  
"Loam's CarbonBuilder is the first of its kind. A simple product that farmers can apply in the agricultural system enabling them to capture CO2 from the atmosphere and store it stably in soil." 
"There's not been a technology like it in the marketplace before, and it presents a unique value proposition for farmers." 
Loam is launching its CarbonBuilder technology together with its SecondCrop carbon projects, to increase transparency, economic value, and maximise the benefits of increased soil carbon delivered back to the farm enterprise.  
"SecondCrop is Loam's carbon farming program which enables more farmer friendly pathways to enter carbon projects with greater support and more flexibility."  
"SecondCrop combines Loam's world-class microbial technology and a farmer-friendly carbon project offering to achieve the greatest agronomic and climate outcomes." 
A vision for carbon removal at a gigaton scale: "We're working with the world's largest terrestrial carbon sink."  
Hudson reflects on when he first knew there was a genuine opportunity to create positive impact for farmers and climate through microbial technology.  
"Before Loam, I spent over a decade in the climate space, and was constantly frustrated with the lack of speed and scale of the technologies in addressing climate change."  
"The first time I felt any hope in our ability to address this challenge was 5 years ago sitting in a ute in dusty and drought-stricken New South Wales, with agronomist [and now Co-founder of Loam] Guy Webb, who started talking about the role of microbiology in addressing climate change." 
Loam is now on farms, turning that hope into reality.
Media release, 2023