CEFC targets biggest emissions abatement in largest wind farm investment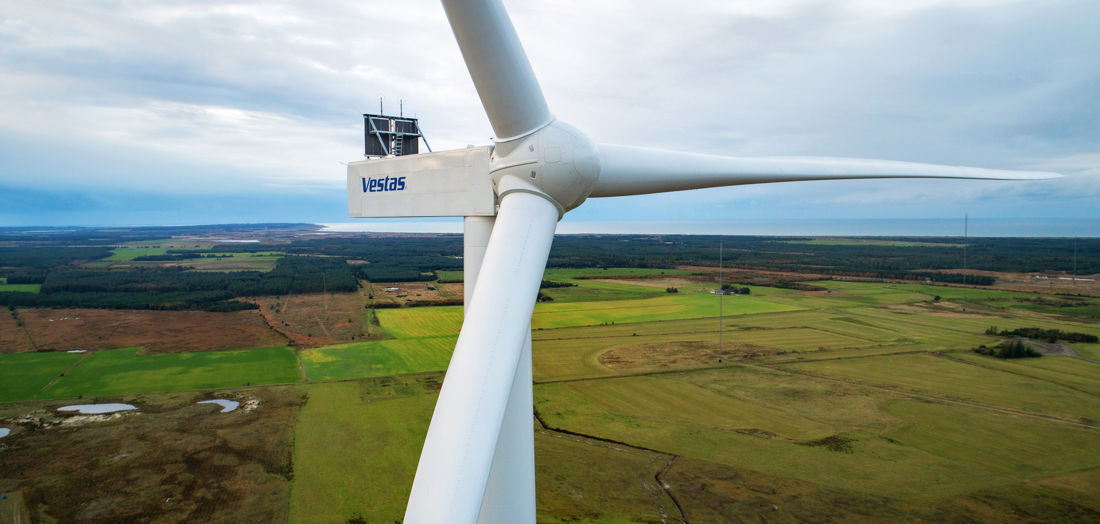 30 November 2022 
The CEFC has announced a market-leading wind investment, with its single largest investment in a wind project – which is also targeting its single largest emissions abatement.  
Critically, the CEFC investment in Victoria's Golden Plains Wind Farm also draws in substantial new investors at a time when Australia is accelerating its renewable energy ambitions. 
The CEFC has committed up to $175 million* to develop Stage 1 of the Golden Plains Wind Farm, near Geelong. The project will include 122 wind turbines and generate 756.4 MW of clean energy to replace coal-fired generation. The estimated annual emissions abatement is an average 770,000 tonnes CO2-e, or more than 23 million tonnes CO2-e over the project's 30-year lifetime.  
Golden Plains Wind Farm is the first fully merchant wind farm in Australia to be financed by commercial lenders, with the CEFC commercial debt package crowding in an additional $1.8 billion of private sector capital. This includes 100 per cent equity from clean energy investor TagEnergy, in its first Australian investment. Debt providers include Westpac, Bank of China, Mizuho, German state-owned investment bank KfW, the Commonwealth Bank, and Danish Credit Export Agency EKF.  
TagEnergy, part of the Impala SAS Group, has acquired Stage 1 of Golden Plains Wind Farm from WestWind Energy, which will manage the development for 30 years and work to bring Stage 2 to fruition. TagEnergy now has close to 1 GW of wind and storage assets in construction and operation globally, among a portfolio of almost 4 GW of wind, solar and battery storage projects in five countries. 
Danish wind farm manufacturer and supplier Vestas will supply the turbines, in what will be its largest onshore wind farm in the Asia Pacific region.  
CEFC CEO Ian Learmonth said: "COP27 reminded the world that we must act urgently to reduce emissions. As Australia galvanises its efforts to decarbonise, CEFC capital is driving a material increase in our clean energy generation capacity to help reach net zero emissions by 2050.  
"Large scale wind developments like Golden Plains Wind Farm enable Australia to capitalise on our abundant natural resources so we can decarbonise our energy grid and fill the gap in energy supply caused by the accelerated exit of coal fired power stations. 
"This landmark project demonstrates the ongoing evolution of the CEFC after 10 years of investment. Our investment expertise is helping the clean energy sector overcome significant headwinds, including supply-chain issues, rising prices and higher interest rates. As a critical contributor to the Australian Government's Rewiring the Nation strategy, the CEFC is helping build a 21st century grid that will deliver clean energy to homes and businesses around Australia." 
TagEnergy CEO Franck Woitiez said: "We are delighted to work with the CEFC in our first investment in Australia. The CEFC's ten years of experience developing Australia's wind farm sector, combined with our deep expertise, enthusiasm and commitment to this market, will bring long term benefits to Australia, through clean energy generation, emissions reduction and economic opportunities." 
CEFC Head of Wind Investment Joe Harber said: "The investment reflects the long term and successful CEFC investment strategy of supporting clean energy projects ahead of securing power purchase agreements. By offering a financial bridge between development and contracting, we can fast track the construction of these vital assets and make a meaningful contribution to emissions reduction.   
"We are particularly pleased to enable these commercial banks to reach financial close on their first fully merchant wind farm. By filling this significant financing gap for developers, CEFC capital is supporting the accelerated development of critical clean energy projects essential to our decarbonisation." 
TagEnergy estimates that when complete, the 1,300 MW Golden Plains Wind Farm will generate enough clean energy to power more than 750,000 homes, the equivalent of every home in regional Victoria.  
Golden Plains Wind Farm will be built in the South West Victoria Renewable Energy Zone, which AEMO has identified as having good access to existing network capacity, system strength and resource potential. Construction is expected to begin in early 2023, with operations due to commence in 2025. 
*The CEFC committed an additional $47.5 million to Golden Plains Wind Farm in April 2023, bringing its total commitment to up to $222.5 million.
Media release, 2022