Omni Tanker launches in the US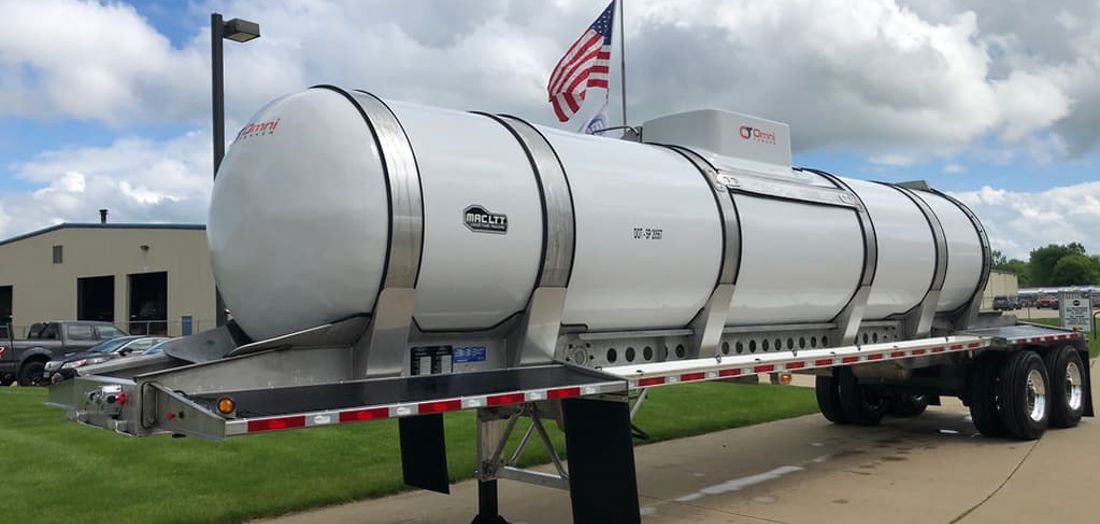 CEFC congratulates Omni Tanker on launching its innovative carbon composite road tanker in the US. Find out more about how we're supporting Omni Tanker in our media release.
Omni Tanker media release
19 October 2020
Australian tanker specialist commences export of patented carbon-composite tanks to America. 
High-tech Australian tanker manufacturer Omni Tanker has officially launched its innovative carbon composite road tanker in the US, making the occasion with an event on October 1 at the headquarters of one of the product's first customers, All Chemical Transport, in New Jersey.
Omni Tanker's products have been in use in Australia since 2006, and feature a unique and internationally patented construction that sees a carbon fibre reinforced polymer (CRFP) exterior tank bonded to a seamless thermoplastic interior tank.
The result is an exceptionally light but robust and safe tank suitable for the transport of Class 8 corrosive chemicals, like hydrochloric acid and sodium hypochlorite.
Omni Tanker says the product is safer because the CRFP outer shell is six times stronger than steel, while the tank is significantly lighter than a traditional steel tank or even a fibre reinforced plastic (FRP) tank, as commonly found in the US.
The weight savings typically lead to an 8-10 per cent increase in payload, the company says.
Media release, 2020