Pilbara Minerals sets sights on growing lithium demand as CEFC lifts investment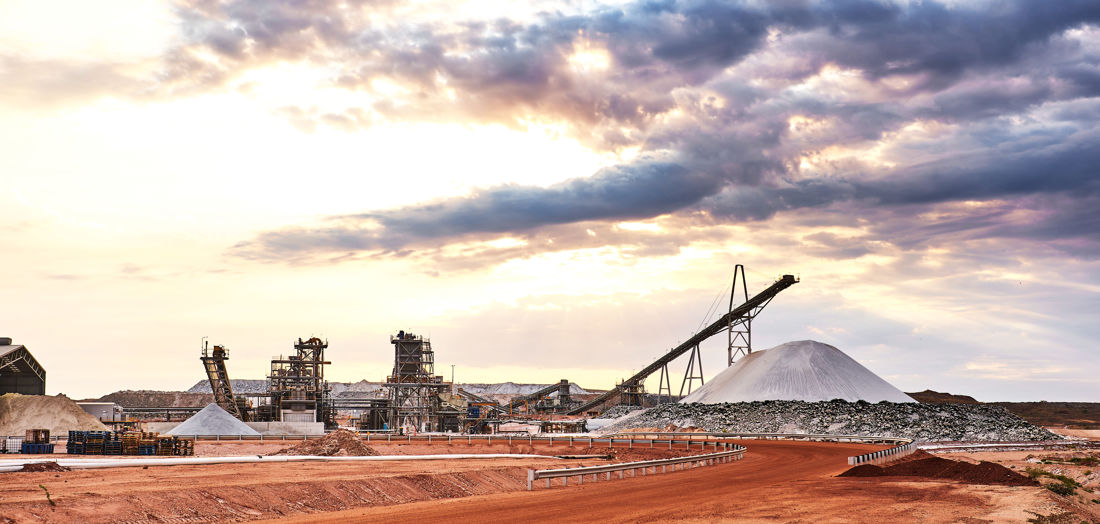 30 July 2020 
The CEFC has strengthened support for Pilbara Minerals with a new investment to steer the company through the next critical phase as its Lithium-Tantalum Project (Pilgangoora) gears up to meet growing demand for lithium.  
The CEFC commitment of up to US$36.7 million extends its original $US15 million investment in the Australian lithium pioneer in 2017 and is part of a new US$110 million Pilbara Minerals funding structure alongside BNP Paribas. 
"The CEFC is proud to strengthen our commitment to a company forging a new path for our resource sector while helping Australia transition to a low carbon economy," CEFC CEO Ian Learmonth said. 
The development of a renewable supply chain is critical to our clean energy future. Pilbara Minerals is helping build Australia's capacity to supply much needed resources for the clean energy technologies that will play a vital role in increasing the use of renewables in our future energy mix.
"CEFC finance enables this important work to continue when it steps up during times of economic uncertainty and we hope that this syndicated facility will allow the opportunity for other banks to participate shortly." 
As part of the additional CEFC investment commitment, Pilbara Minerals will implement additional sustainability targets at Pilgangoora to set important new low emissions benchmarks in the mining sector.  
These include installing renewable energy, implementing emissions measurement, and monitoring to better manage carbon impacts and developing planning to achieve net zero emissions in its operations over time.  
Pilbara Minerals will also adopt external reporting in line with the Task Force on Climate-related Financial Disclosures (TCFD). The TCFD is a voluntary climate-related financial risk disclosure mechanism for use by companies in providing information to investors, lenders, insurers, and other stakeholders. 
Pilgangoora is central to Australia's emerging lithium industry and the first direct investment of the CEFC in the renewable supply chain – a key part of Australia's transition to a low carbon economy.  
The International Energy Agency has forecast that global renewable power capacity will grow by six per cent in 2020, predicting that next year renewable power additions will rebound to 2019 levels.  
Pilbara Minerals mines and processes lithium at Pilgangoora to produce a spodumene concentrate, a key raw material for lithium hydroxide production, which is fast becoming a central component of high energy density battery chemistries used in electric vehicles and energy storage. Independent market analysis has forecast that demand for lithium hydroxide will grow 57 per cent this year.  
CEFC head of Western Australia and Resources, Rob Wilson, said: "The increasing uptake of electric vehicles that use lithium ion batteries, and the growth in energy storage solutions requiring lithium supplies is driving worldwide growth in demand for lithium. 
Lithium is also an important component of Australia's future energy mix. Residential and commercial scale battery storage systems are helping increase the penetration of renewable energy, while electric vehicles will be critical to the decarbonisation of our transport sector.
Construction of Stage 1 at Pilgangoora was completed in 2018, with the operation now fully commissioned and able to mine and process at maximum capacity. The financial restructure reflects more appropriate funding for Pilgangoora as the international lithium market matures.  
The CEFC finance will also demonstrate the maturity of the renewable supply chain market and encourage institutional investors to participate in Australia's lithium sector. 
About the CEFC  
The CEFC has a unique role to increase investment in Australia's transition to lower emissions. We invest to lead the market, operating with commercial rigour to address some of Australia's toughest emissions challenges – in agriculture, energy generation and storage, infrastructure, property, transport and waste. We're also proud to back Australia's cleantech entrepreneurs through the Clean Energy Innovation Fund. In investing $10 billion on behalf of the Australian Government, we work to deliver a positive return for taxpayers across our portfolio. 
About Pilbara Minerals  
Pilbara Minerals is an Australian lithium-tantalum producer listed on the Australian Securities Exchange (ASX: PLS). Through the development of its 100% owned, Pilgangoora Lithium-Tantalum Project (Pilgangoora Project), the Company is positioned to become a major player in the world's rapidly growing lithium supply chain, underpinned by the electric vehicle and energy storage markets. 
Located in Western Australia's resource rich Pilbara region, the Pilgangoora Project hosts one of the world's largest hard rock lithium-tantalum deposits and is recognised as one of the most important new sources of lithium raw materials globally. With production underway, Pilbara Minerals is focused on an expansion and diversification strategy to become one of the biggest and lowest cost lithium producers, and a fully integrated lithium raw materials and chemicals supplier in the years to come. 
Media release, 2020