SGCH takes slice of record breaking affordable housing bond issue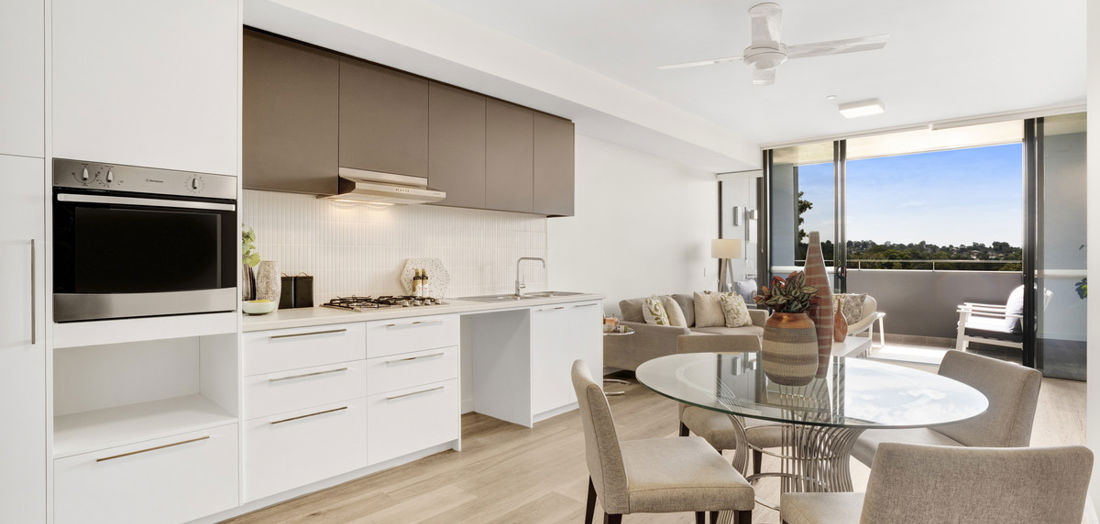 SGCH Media release 
24 June 2020
Funding allows SGCH to complete affordable housing projects for hundreds of low income households
NSW's largest community housing organisation SGCH has today announced that it has secured a significant senior debt commitment off the back of the $562 million bond issued on 24th June by National Housing Finance Investment Corporation (NHFIC). This is Australia's largest social bond.
The bond was issued by NHFIC who operate the Affordable Housing Bond Aggregator (AHBA) to provide loans to registered community housing providers, financed by the issue of bonds on the commercial market. The bond issue will fund SGCH's $210 million debt facility with NHFIC and is aligned with SGCH's corporate strategy to attract greater volumes of private investment to fund social and affordable housing infrastructure.
SGCH Group CEO Scott Langford "We are really delighted to be a part of this record- breaking affordable housing bond issue. Affordable housing is a great investment proposition offering the benefits of low-volatility, long-term demand and is highly regulated. We chose to partner with NHFIC as benefits realised through a lower interest rate over the loan term mean we will build more social and affordable homes, providing long term economic and social benefits."
The NHFIC senior debt facility to subsidiary SGCH Sustainability is highly efficient and expected to save the group $40 million over the term of the facility, an amount it will invest into hundreds of new homes by leveraging its operating and development capabilities and through further capital partnerships. The bond provides a fixed rate of 2.06 per cent for 12- year interest only loans.
Recent research by NHFIC indicates for every million invested in construction, it supports around $2.9 million of industry output and consumption in the broader economy, and nine jobs. SGCH Group has $114 million of projects in active construction on site so by this measure, today SGCH Group is supporting over 1,000 jobs and creating $332 million of economic activity, and its capacity through the $210 million facility will further grow its economic and social impact.
NHFIC CEO Nathan Dal Bon "Today's bond issuance enables community housing providers like SGCH to access low cost, longer-term loans, resulting in significant savings that can be used to further support Australians in accessing social and affordable homes."
The announcement represents NHFIC's largest loan to an Australian community housing provider to date and brings the combined facilities of SGCH Group to $450 million.
Scott Langford "SGCH has consistently been a first mover in the industry and worked with a range of partners on innovative financing that increases the supply of social and affordable housing. We can again go a step further as a leader and further unlock our capital strategy through investment propositions based on our strong ESG credentials."
If Government gets the settings right, Australian investors, including our $3 trillion super funds and other larger institutional investors, will have an opportunity to invest in this valuable social infrastructure.
The NHFIC was established to provide greater funding certainty and lower finance costs to organisations like SGCH to increase the supply of social and affordable housing.
The loan proceeds will be used in part to refinance what was originally a $40 million pilot project with CEFC. In 2017, CEFC further backed SGCH into its first successful Social and Affordable Housing Fund contract increasing the facility up to $170 million.
"Our relationship with CEFC has been foundational in innovating the approach to financing, delivering and operating safe, sustainable homes. Our commitment to better outcomes through enhanced environmental performance of our buildings is now part of our approach across all of our work. Since 2015, together we have put keys in the hands of 298 households and upgraded 1,230 homes through retrofitting energy efficient features. We are grateful for everything we have achieved together for the individuals and communities we serve."
CEFC CEO Ian Learmonth said that it had been a pleasure to work alongside SGCH to deliver more sustainable housing.
"Our investment in SGCH has demonstrated that the inclusion of clean energy technologies produces homes that are more comfortable and energy efficient, with lower power bills and fewer carbon emissions.
"By investing a portion of additional capital in energy efficiency and renewable energy initiatives, SGCH has helped build high-performance homes that save tenants approximately $500 a year on bills at current energy prices."
"We are delighted that SGCH intends to continue building homes to a higher sustainability standard, even though they are no longer using our finance to do so - proof that sustainable housing benefits both community housing owners and tenants."
About SGCH
SGCH is a leading not-for-profit community housing provider with 35 years' experience in developing and managing sustainable, safe and affordable homes and connecting people to
Recognised as one of the largest community housing providers in Australia, SGCH houses around 11,000 people in over 6,600 homes across the Sydney Metropolitan Region.
We are delivering Australia's largest non-government development pipeline of social and affordable housing with 1,000 dwellings to be delivered by 2022.
Media release, 2020