The role of the CEFC in delivering the Rewiring the Nation program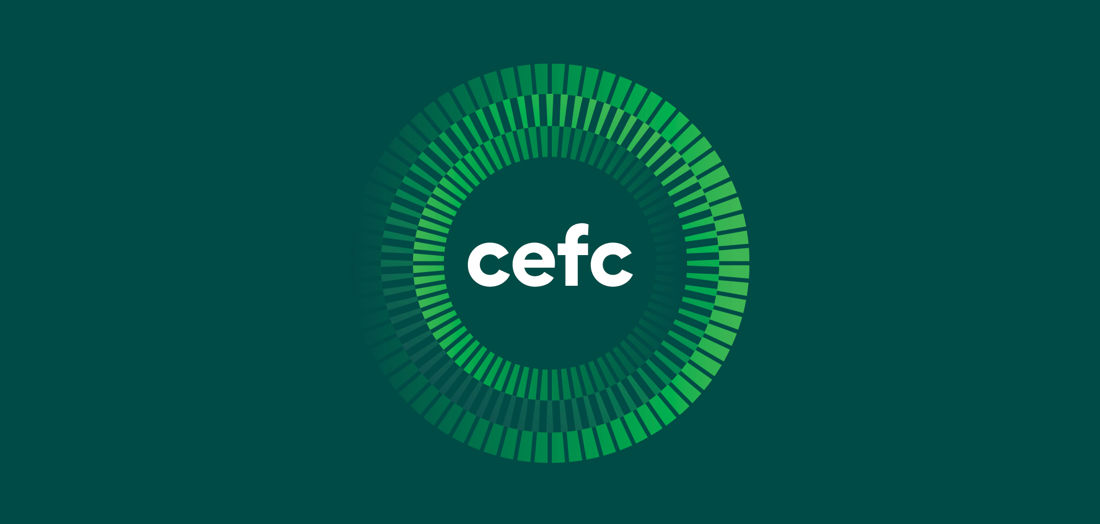 May 15, 2023  
CEFC CEO Ian Learmonth delivered the below address at the CEDA Rewiring the Nation event in Sydney on May 15, 2023, speaking alongside Climate Change and Energy Minister The Hon Chris Bowen and AEMO CEO Daniel Westerman.   
The CEFC has been at the forefront of Australia's clean energy transition for more than 10 years now.  
With only seven summers until 2030, our work is more urgent than ever if we are to reach our ambitious carbon abatement goal of reducing emissions by 43 per cent to 2030 (on a 2005 baseline) and successfully transforming our electricity system to one that operates with over 80 per cent renewables. In Q1 2023, renewable energy generation's share of output increased four percentage points from Q1 2022, now contributing 37 per cent of the NEM total – not bad but there's a long way to go.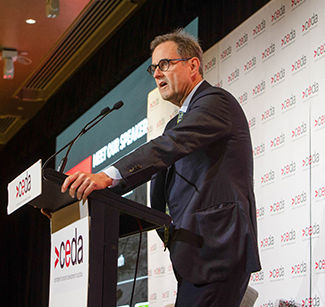 Last year the CEFC marked two important milestones – 10 years of operation and more than $11 billion committed to the clean energy transition, driving total transaction value of around $42.8 billion. Every dollar we have put out the door has been matched by $2.62 of private sector investment. We have completed more than 285 large scale transactions and 46,000 smaller scale deals using intermediaries such as banks.  
These CEFC investments are delivering large-scale solar, battery and wind projects to generate and store the clean energy Australia needs to decarbonise the grid.  In addition, our investments outside renewables are reducing emissions in sectors from property to transport, in agriculture, infrastructure and manufacturing. We have also backed 26 of Australia's most entrepreneurial companies, whose cleantech innovations offer tomorrow's solutions for today's problems.
Since inception we have invested in more than 5 GW of wind and solar. From Collector Wind Farm in NSW and Blue Grass Solar Farm in Queensland, both of which opened late last year, to the Golden Plains Wind Farm in Victoria, which broke ground just a few weeks ago and our most recent solar investment, the 300 MW Walla Walla Solar Farm, which will be built near Albury in NSW. 
CEFC finance has also helped to develop Australia's large-scale energy storage capacity, including the Victorian Big Battery, the expansion of the Hornsdale Power Reserve in South Australia and, most recently, the Capital Battery in the ACT.  
And we do it all while generating a positive return for taxpayers. Our investment portfolio has produced an annualised rate of return of 4.3 per cent since inception and investments are now repaying and refinancing about a billion dollars a year, to be redeployed to other clean energy projects. 


Our second decade promises to be just as effective. As the financing agent to deliver the Rewiring the Nation program, we are already well prepared for the responsibility. Set to be the most comprehensive infrastructure program in the nation's history, it is a formidable task. 
We are not new to financing the grid, as we have invested more than $580 million into transmission related projects including: 
EnergyConnect

, our single largest investment to date and a significant first step in the delivery of the AEMO Integrated System Plan. This was done through an innovative long dated subordinated note structured with NSW TNSP TransGrid; and 

 

Southern Downs Renewable Energy Zone,

which connects multiple Queensland clean energy assets to the NEM with Powerlink. Our $160 million

commitment financed an additional 500 MW of new network hosting capacity, to unlock the MacIntyre Wind Farm which at 1000 MW will be one of the biggest in the country.

 


Rewiring the Nation is exactly the kind of challenge for which Australia's 'green bank' was designed. Transmission operates in a complex world of regulation involving both private sector and Government-owned operators, depending on the State. We are there to invest ahead of the market and prove up business models, reducing risk and crowding in much-needed private sector capital.  
Remember this is a capital-intensive task and can't be done without the support of the private sector. 
We estimate that some $120 billion of capital expenditure is needed to finance new solar, wind, transmission, storage and ancillary services to 2030 in order to meet our ambitious national renewable energy and emissions goals. 
We need to install an estimated 29 GW of large-scale renewable generation – that's about 3.6 GW a year or 300 MW per month (a decent sized wind farm a month) – in order to reach 82 per cent renewables by 2030. To give you an understanding of the uplift required to get there, last year we installed just 2.3 GW of large-scale renewable energy capacity. 


Recent Budget initiatives will provide the CEFC with $19 billion to help roll out the RTN – only a fraction of the capital required. We will of course be aiming to leverage our innovative capital alongside the private sector in order to deliver on this initiative.   
Whilst we are on capital: the Budget announced last week also included a new $1 billion allocation to the CEFC for the Household Energy Upgrades Fund. The proposed Fund will provide discounted consumer finance to increase sustainability across the housing sector, including through investment in energy efficiency upgrades, high performing appliances and battery-ready solar PV.  
The Government's decision to entrust delivery of such initiatives to the CEFC is a welcome endorsement of our investment expertise and the work we have done in the past 10 years.  
With the RTN we are excited to work with the Government's RTN Office, the AER, the AEIC and AEMO to deliver the once-in-a-generation transformation that is Rewiring the Nation. 
The CEFC is already hard at work on many of the priority projects identified by the ISP, backed by our strong track record of grid infrastructure investments.  And of course, the CEFC will continue to invest in clean energy generation and storage transactions through our core portfolio. 
It will all require substantial amounts of capital and investment expertise and a degree of patience as we navigate the headwinds of inflation and supply chain issues, social licence challenges of greenfield transmission and increasingly higher interest rates. 
Everyone at the CEFC is aware of these challenges and committed to helping overcome them.  
By building a grid that taps into Australia's competitive advantages in sun and wind resources, in wide open spaces, we can ensure our economy, and all Australians, thrive in a low emissions future. 
Statement, 2023