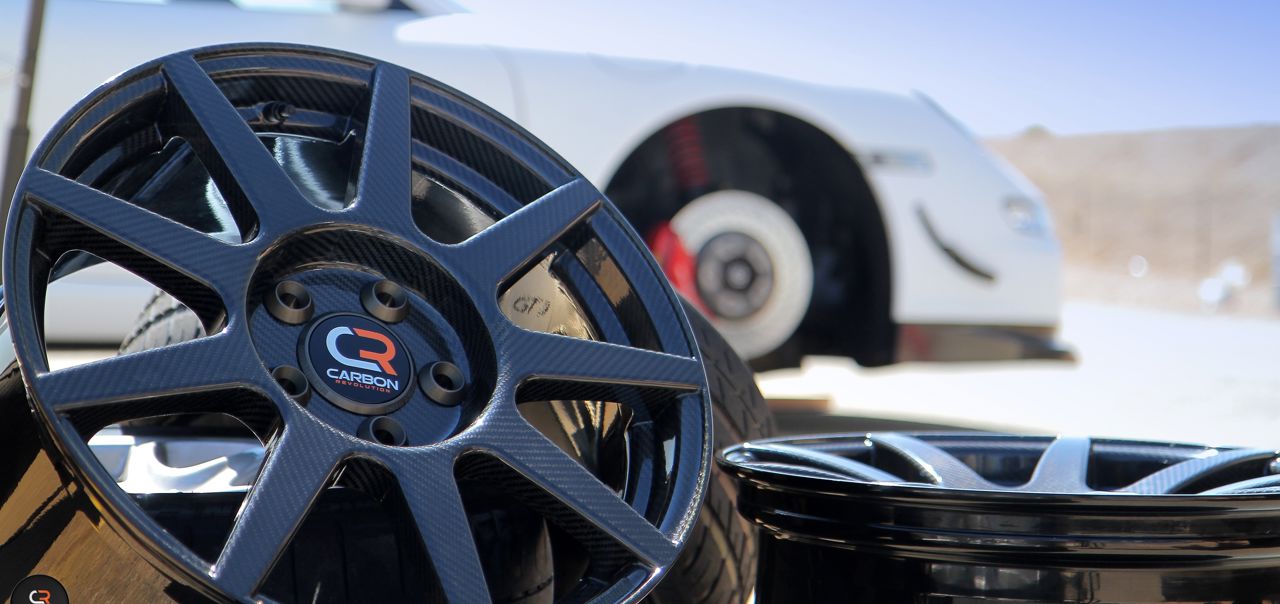 Case study
Carbon Revolution delivers home
grown high tech manufacturing
First ASX listing of a portfolio company
Geelong based Carbon Revolution produces the world's only mass produced one-piece carbon fibre car wheel. The unique carbon fibre wheels are as much as 45 per cent lighter than aluminium wheels, reducing vehicle weight and therefore fuel consumption and carbon emissions.
ASX listing of portfolio company
This is surely one of the most exciting businesses in Australia if not the world. We are the clear global leaders with a highly sought after technology, with a team that is capable of fully capitalising on this advantage and building a truly world class industrial manufacturing facility. Our volume and cost trajectory now shows just how huge this opportunity is.

Jake Dingle

CEO, Carbon Revolution
Our investment
Carbon Revolution, established in 2007, operates from a state-of-the-art purpose-built factory located in the Advanced Manufacturing Precinct at the Deakin University campus in Geelong. The company was able to accelerate its growth by drawing on $12 million in CEFC equity, invested via the Clean Energy Innovation Fund. Carbon Revolution achieved a successful listing on the Australian Stock Exchange in December 2019, the first ASX listing of an Innovation Fund portfolio company, raising $90.1 million in its initial public offering (IPO).
The Innovation Fund subsequently exited the company, with the capital available for reinvestment by the CEFC.
our impact
The success of the IPO is evidence of the role of the Innovation Fund in bringing together cleantech innovators and investors, to build deep understanding about business growth potential, capital requirements and long term investment horizons.
Carbon Revolution demonstrates the potential for Australia to create an exciting high tech manufacturing industry, using innovative technologies and new thinking to lower carbon emissions across our economy, from the cars we drive to the energy we generate. The company is aiming to produce more than half a million wheels per year at its Geelong plant, having invested in world leading expertise in automation and industrialisation. Carbon Revolution's carbon fibre wheels offer an alternative to heavier aluminium wheels, which are used in about 50 per cent of cars globally. The carbon fibre wheels are up to 13 times stronger than aluminium wheels and can deliver a six per cent improvement in fuel efficiency when they are fully integrated into vehicle design. The global automotive market produces an estimated 420 million wheels a year, with an annual growth rate of some four per cent.
The Innovation Fund invests in companies with experienced and capable management teams, a competitive edge in technology and innovation, and the potential for both domestic and global market application of their technologies. These companies demonstrate the strength of Australian innovation in the clean energy transition, and are pursuing diverse opportunities ranging from mobility and smart cities, agriculture, the circular economy and industry, and many others.
Learn more about the Clean Energy Innovation Fund