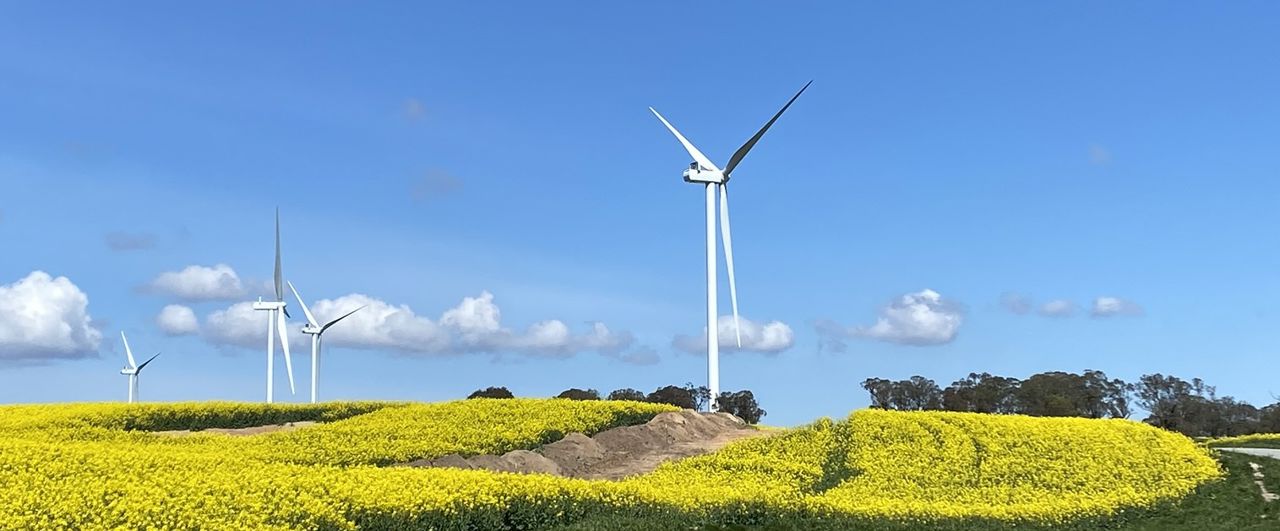 Case study
Innovation captures high winds
for NSW wind development
Drones help deliver efficient maintenance regime
The Collector Wind Farm in New South Wales began generating to the grid in late 2020 and was one of the first in Australia to use the 4.2 MW V117 Vestas turbines. In addition, Vestas uses innovative drone and 3D imaging technology to deliver routine blade maintenance and data collection for the wind farm.
tCO2-e lifetime abatement
RATCH-Australia is very glad to have the CEFC investing alongside us in this project. The CEFC is one of Australia's most active investors in renewable energy and this experience really shows in their approach to new projects. Their accumulated experience really helps progress and de-risk the whole industry, and ultimately this benefits everyone.

Anthony Yeates

EGM of Business Development, RATCH-Australia
Our investment
The CEFC committed $180 million to the development as sole debt financier to support the accelerated delivery of the $360 million project. The Collector Wind Farm is located along the Cullerin Ridge, south-west of Goulburn in the Southern Tablelands, which has some of the windiest conditions in NSW.
With 54 wind turbines, the project is expected to generate 528 GWh of energy annually, which is enough to meet the needs of around 80,000 average homes. It has the potential to abate some 9.3 million tCO2-e over its lifetime.
our impact
The CEFC finance was committed prior to the project securing a Power Purchase Agreement (PPA). Finance for fully merchant projects unlocks further wind sector opportunities and builds confidence in their longer-term commercial potential. A RATCH-Australia Community Enhancement Fund will invest $240,000 into local projects each year over the 30-year life of the project. The funds will be invested into the region via a pair of community trusts that have been structured with significant involvement of the local community.