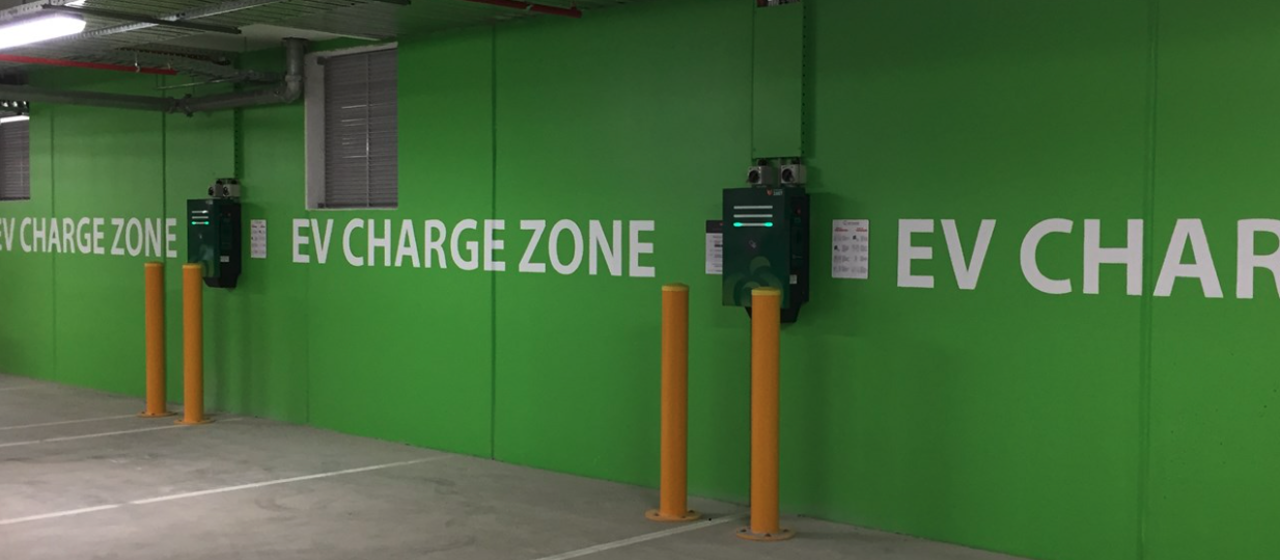 Case study
JET Charge making
EV charging smarter,
cheaper and more user friendly
Supporting EV infrastructure to reduce transport emissions
JET Charge is deploying its proprietary smart charging technology under a services-based model that will ensure that EV charging occurs when the electricity grid can best support it. The technology also has the potential to match EV charging to times when renewable power penetration into the grid is at its highest.
In conjunction with our globally leading energy management systems, our goal is to facilitate compatible EVs in becoming an asset for the grid, with the future capacity to discharge electricity to homes, buildings and the wider grid when demand is high, and financially reward EV drivers for doing so.

Tim Washington

Co-founder and CEO, JET Charge
Our investment
The CEFC committed an equity investment of $3.5 million, through the Clean Energy Innovation Fund, as part of the company's capital raising round of $4.5 million, which also drew co-investment from industry executives and private investors.
our impact 
JET Charge is leading a generational change in the automotive landscape in Australia and working to become a global leader in charging infrastructure integration, demonstrating how electric vehicle (EV) charging needs can be balanced with renewables, stationary storage and an ever-changing electricity grid.
With more Australians putting solar PV on their rooftops and with an increasingly cleaner electricity system, powering electric vehicles with clean energy will be made even more efficient with this smart charging infrastructure created by JET Charge.
Learn more about the Clean Energy Innovation Fund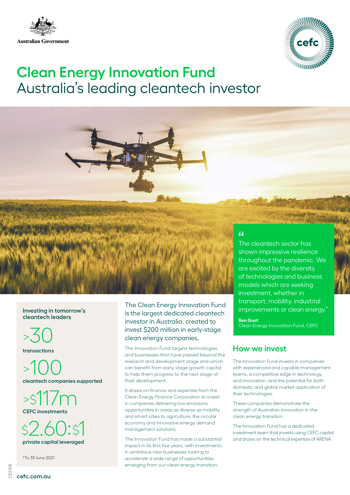 read our insight
Australia's leading cleantech investor
The Innovation Fund has made a substantial impact in a short period of time, investing in innovative companies which are capitalising on exciting new cleantech opportunities to help lower our emissions.
Read more