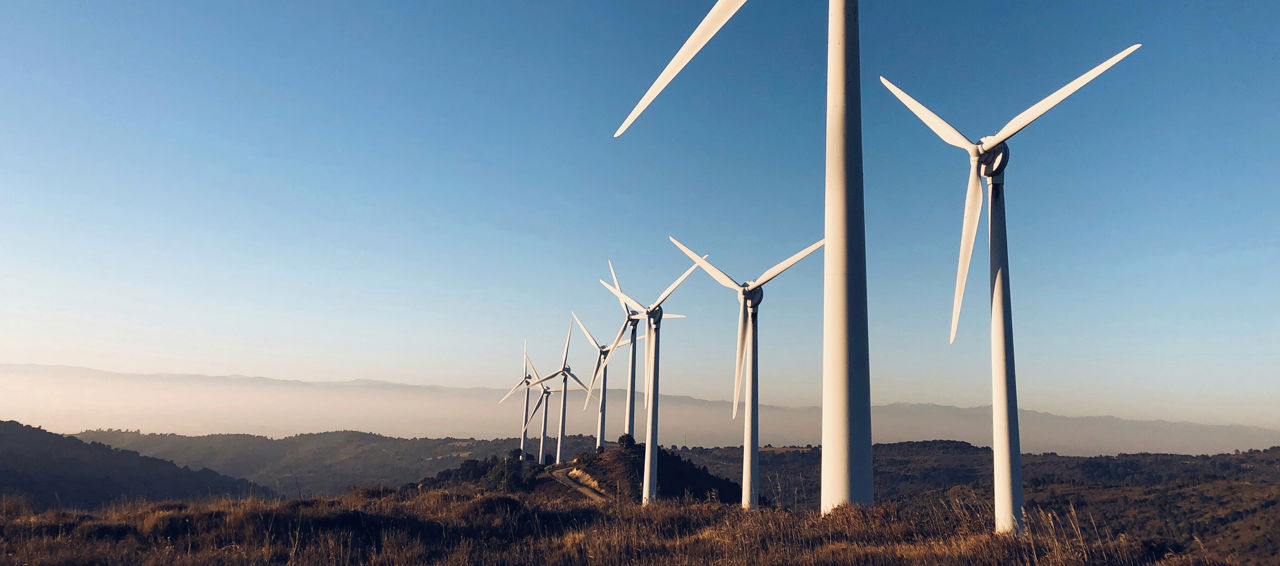 Case study
Large energy users tap into
Crudine Ridge Wind Farm
Long-term benefits for local communities
The 135 MW Crudine Ridge Wind Farm, near Mudgee in NSW, can power some 55,000 homes each year and is expected to abate more than eight million tCO2-e over its lifetime.
Half of the project's generation is being sold to green energy retailer, Meridian Energy and the remainder is being purchased progressively by corporate customers. We are very impressed by the level of interest from large energy users, who are seeking competitively priced clean energy that can be shaped to their specific electricity requirements.

Alex Hewitt

CEO, CWP Renewables
Our investment
The CEFC committed $38 million to the $250 million Crudine Ridge Wind Farm developed by CWP Renewables and Partners Group. The CEFC participated in a $113 senior debt facility, alongside Westpac and Sumitomo Mitsui Banking Corporation. The project has a partial offtake agreement with Meridian Energy Australia which owns retailer Powershop.
our impact
Crudine Ridge Wind Farm was the third wind farm in NSW developed by CWP Renewables, which noted increasing interest from large energy users seeking sources of renewable energy.
Large-scale wind projects such as the Crudine Ridge Wind Farm also deliver new sources of revenue and jobs to regional and rural communities. The project will contribute more than $168,000 per year to Community Enhancement Funds established with the Mid-Western and Bathurst Regional Councils, as well as support upgrades to more than 20 kilometres of local council roads. In addition, 19 host landowners will benefit from rental income throughout the life of the project, with neighbour agreements helping distribute funds to others in the local community.