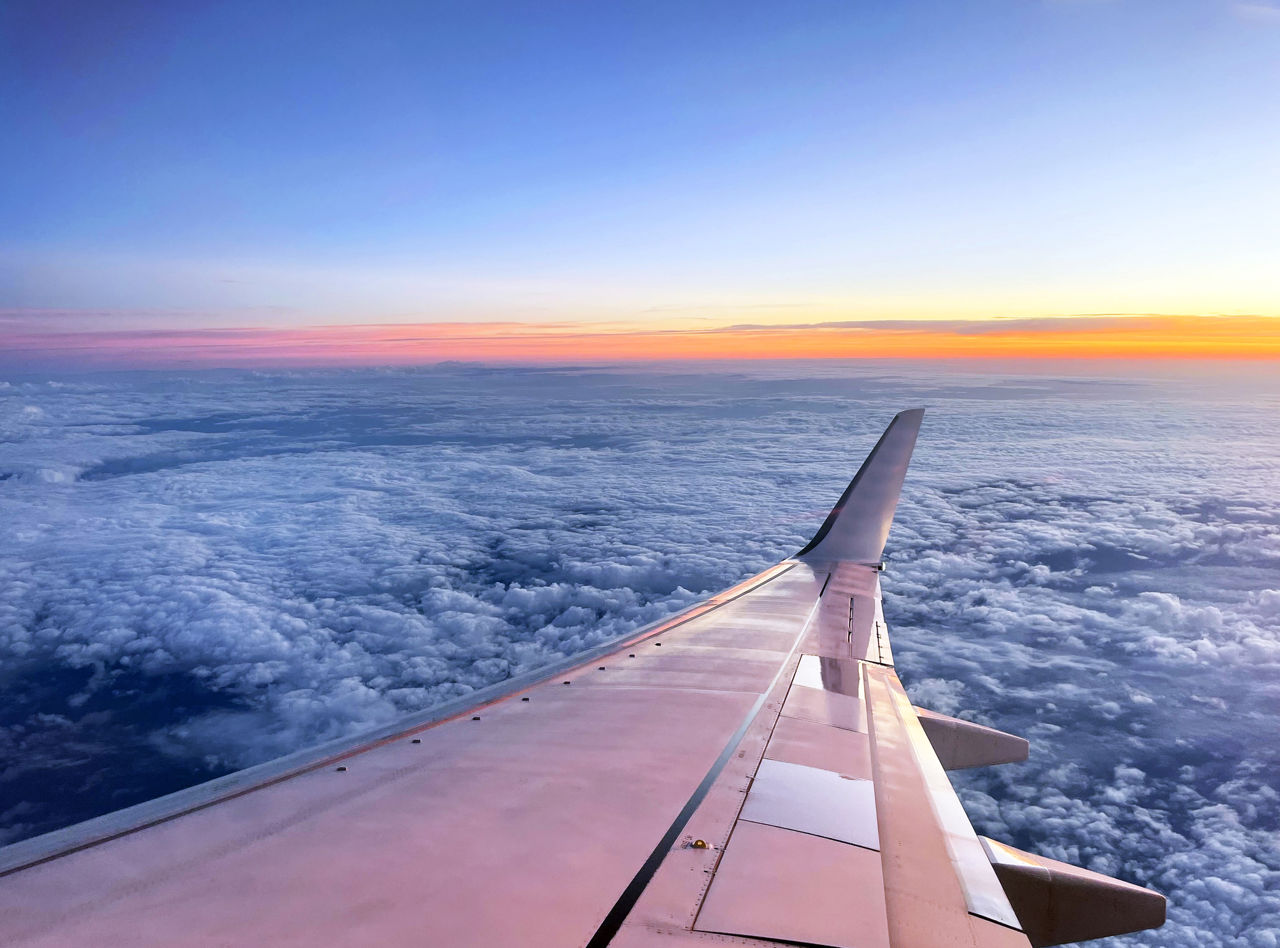 Case study
MicroTau is flying high
with shark-skin inspired
technology
Reducing aviation and shipping drag to cut emissions
Australian advanced manufacturing company MicroTau is bringing an innovative solution to aviation and shipping emissions – a lightweight film product that can be applied to the surface of aircraft, reducing drag, improving fuel efficiency and cutting emissions.
Aviation and shipping have a burning fuel problem that's only getting worse. Over millions of years nature has developed solutions to improve efficiency, and now – with the backing of the CEFC – MicroTau will put shark skin inspired film on planes to help fight climate change.

Henry Bilinsky

MicroTau CEO and founder
Our investment
Sydney-based MicroTau, named Best Innovation of the Year in the 2023 Australian Aviation Awards, has developed a film that can reduce aviation and shipping drag to cut emissions.
The CEFC has invested $3 million in MicroTau, through the specialist Clean Energy Innovation Fund, managed by Virescent Ventures. The company has also attracted strategic investors including venture capitalist Bill Tai and Amanda Terry of ACTAI Ventures.
MicroTau was founded when its Direct Contactless Microfabrication technology was chosen in a 2015 US Air Force global competition seeking fuel efficiency solutions. MicroTau continues to work with the US Air Force, having demonstrated seven per cent drag reduction in Lockheed Martin wind tunnel testing.*
*microtau.com.au
our impact
An energy efficient solution with global implications
MicroTau estimates its technology has the potential to save commercial aviation and shipping more than US$34 billion in fuel costs, delivering as much as 225 million tCO2-e in abatement annually.
The technology is used to print microscopic patterns inspired by nature to replicate their functional properties in a process that is scalable for large surfaces. The MicroTau film product inspired by shark skin riblets has been shown to deliver efficiency improvements in flight testing and has significant advantages over alternative technologies.
MicroTau is working with organisations worldwide to bring efficiencies to aerospace and shipping applications, to reduce fuel use and help minimise the carbon footprint of major transport industries through reducing drag. The company is aiming to improve fuel efficiency by as much as 10 per cent using the product.
The MicroTau film has the potential to be a cost effective, scalable solution that can be retrofitted to existing transport to help minimise the carbon footprint of major transport industries.
With limited immediate options for converting existing aero fleets to zero carbon fuels, MicroTau initially focused on the aviation industry to minimise fuel costs and emissions. The technology also has scope to be applied across a range of industries spanning aviation, shipping and wind turbines.
Further nature-inspired solutions
Beyond drag reduction, MicroTau works with companies and research institutions globally to develop further biomimetic surfaces for self-cleaning, anti-fouling, optical and anti-bacterial properties to industries including manufacturing, health care and renewable energy.