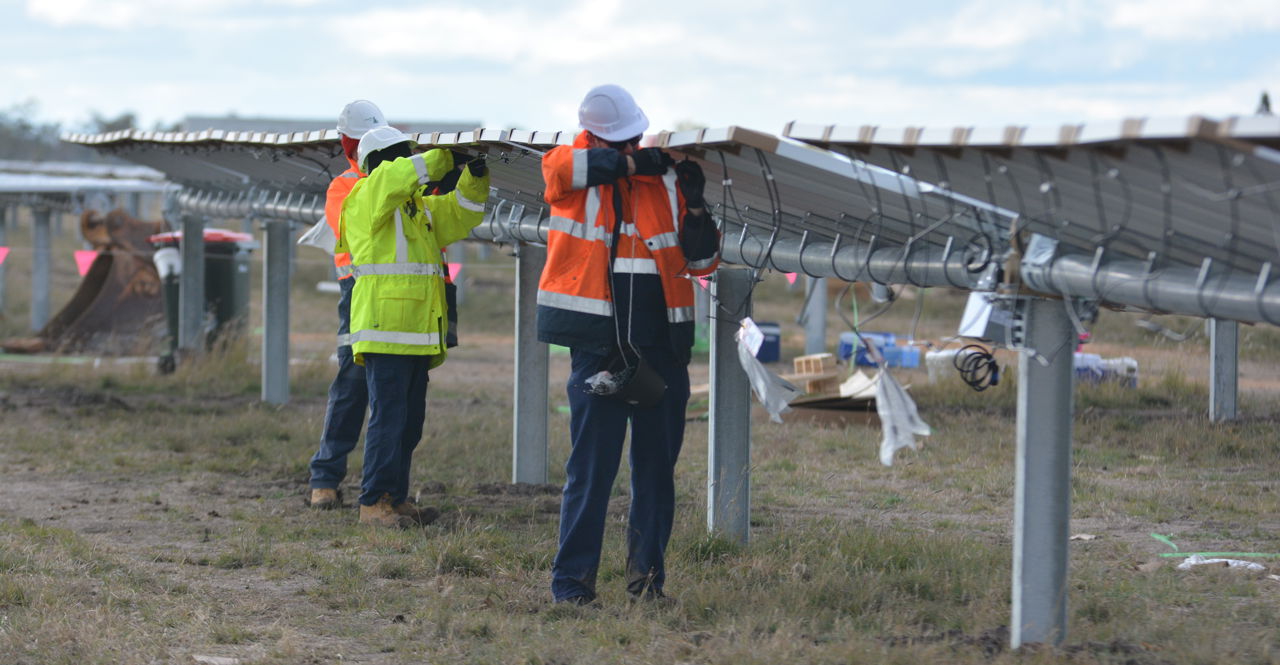 Case study
Moree Solar Farm
lives up to its potential
Groundbreaking transaction for Australian solar
A large-scale solar PV plant near Moree in northern New South Wales, which set Australian precedents when it was financed in 2013, is now a proven renewable energy contributor, generating enough power for about 15,000 homes.
First generation at the plant is a great achievement and represents more than six years of continued work from our Australian office through the development, financing and construction activities.

Rafael Benjumea

CEO, Fotowatio Renewable Ventures
Our investment
When announced in August 2013, Moree Solar Farm was the first CEFC investment in a large-scale solar project and the transaction was struck before the project had secured an offtake agreement. As such, the project set a precedent in the Australian market for financing large-scale solar PV on a merchant basis. It was named IJGlobal's 2014 Asia Pacific Solar Transaction of the Year.
our impact
Operating since March 2016, the 280-hectare, 56 MW (AC) Moree Solar Farm was the first large-scale solar farm in Australia to use single-axis tracking technology. Its 222,000 solar PV panels can tilt to face the sun as the earth rotates. This unlocks the potential to generate 30 per cent more energy than a farm using fixed position panels. It is estimated that the electricity generated will avoid nearly 95,000 tonnes of carbon emissions annually.
Moree was identified as the ideal location for the large-scale project because of the intense levels of solar radiation experienced in the area, the large amount of flat land available, the good transport links, strong local community support and the site's proximity to the national electricity grid.
In March 2016, project sponsors global solar company Fotowatio Renewable Ventures (FRV) struck a deal with Origin Energy Ltd on a 15-year power purchase agreement (PPA) to buy all of the output from the solar farm. In December 2017, according to an agreed schedule, the project was refinanced and the outstanding balance on the CEFC investment was fully repaid as part of that process. The refinancing brings new investors into the project and enables the CEFC capital to be recycled as it continues to invest in new projects at development stage.
The $46 million in senior debt finance from the CEFC enabled the project to proceed to construction without a power purchase agreement in place. The project also received funding support through the Australian Renewable Energy Agency (ARENA).