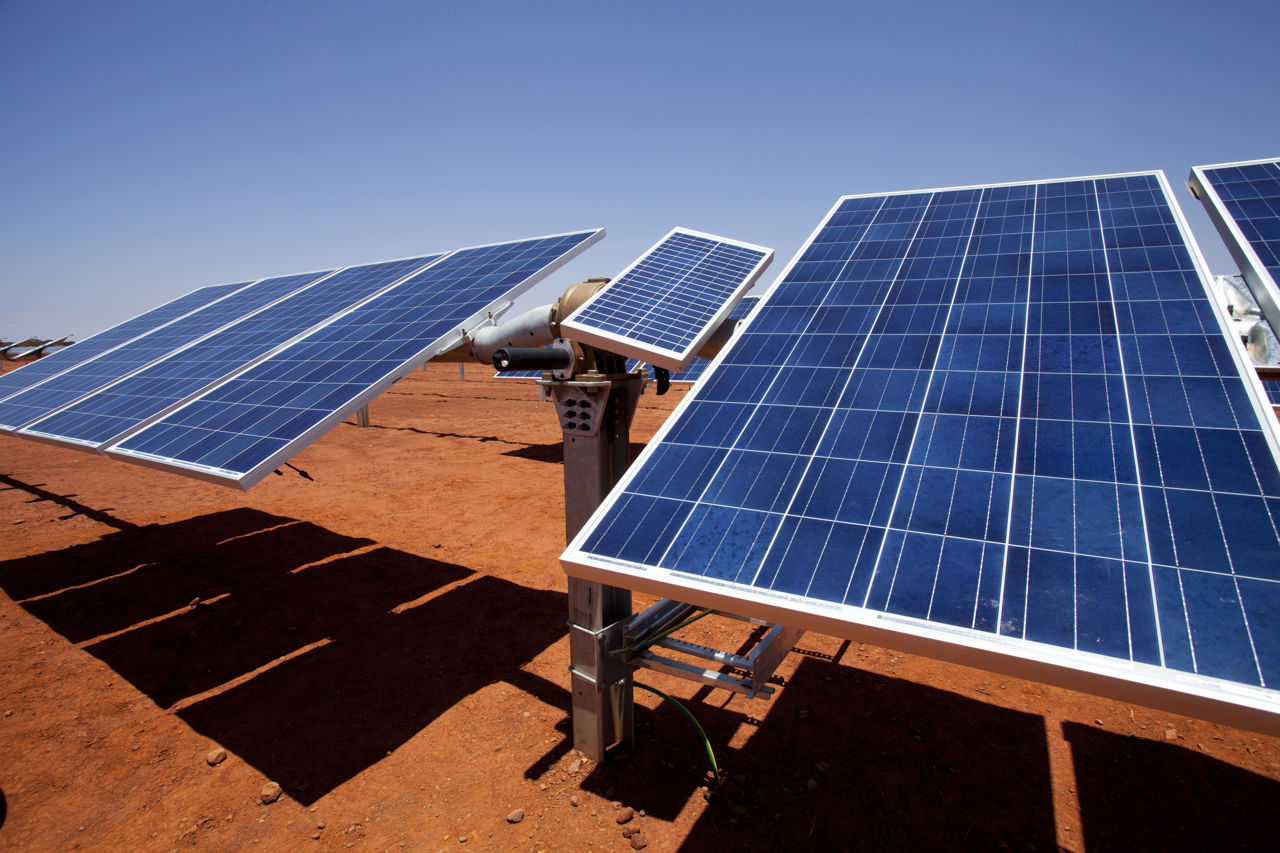 Case study
Solar plus storage delivers
for remote WA mine
Boosting mining sustainability with solar and storage
A 10 MW solar plant with 6 MW of battery storage at Sandfire Resources DeGrussa Copper-Gold Mine in Western Australia is demonstrating the significant potential for off-grid renewables in regional and remote Australia.
The system is at the forefront of transforming the remote power generation sector and the resource industry into one with a sustainable future.

Andrew Drager

Managing Director, juwi Renewable Energy
Our investment
The CEFC committed $15 million in debt finance to the Sandfire Resources DeGrussa Copper-Gold Mine which also received $20.9 million in recoupable funding from the Australian Renewable Energy Agency.
The CEFC finance was repaid in March 2021.
our impact
The $40 million project, owned by leading French renewable energy firm Neoen, includes 34,080 solar PV panels using single-axis tracking technology, covering more than 20 hectares near the remote mine site.
The solar facility was designed to provide the majority of Sandfire's daytime electricity requirements, offsetting about 5 million litres of diesel fuel per year and abating mroethan 12,000 tonnes of CO2-e annually.
When the CEFC made its finance commitment in 2015, the project was Australia's largest solar and battery storage project. The DeGrussa Solar Project was commissioned and achieved full generation capacity in June 2016.